By Sharon Calingasan
Watch Japanese Films on FilmDoo
Comedy is one of the best-loved and oldest of movie genres, and Japanese comedy films in particular have a unique flavor that sets them apart from the rest. With a long tradition of comedy dating back to the Heian Era, there are at least four known forms of Japanese comedy and these include: Kyogen, which is characterized by exaggerated movements, slapstick and satire; Rakugo, traditional comedy that features a storyteller; Owari, a modern type of Japanese comedy that's popularly used in stand-up comedy acts; and, Manzai, which features two characters swapping jokes simultaneously.  These four forms find their way into Japanese movies and add zest and variety to the growing list of Japanese comedy films in recent years.
Take a look at our list of endearing Japanese comedies that will make you smile and laugh out loud, but which also have powerful messages imbued within.
1. The Family Game (1983, dir. Yoshimitsu Morita)
Receiving various awards at Japanese film festivals, The Family Game is about a typical Japanese family. The father, Kosuke (Juzo Itami), hires a private tutor for his son, Shigeyuki (Ichirōta Miyakawa), who is doing poorly in school but is very interested in roller-coasters. This movie, which brings to the fore a dysfunctional middle-class Japanese family who are affected by social expectations, gained the attention of film critics for its portrayal of a post-modern society.

2. Hula Girls (2006, dir. Sang-il Lee)
This heartwarming comedy flick, which premiered at the Toronto International Film Festival, is about a group of Japanese girls who learn hula dancing and use it to save their mining town, Iwaki. This movie, which was inspired by real events, won five major awards, including Best Film at the 2007 Japan Academy.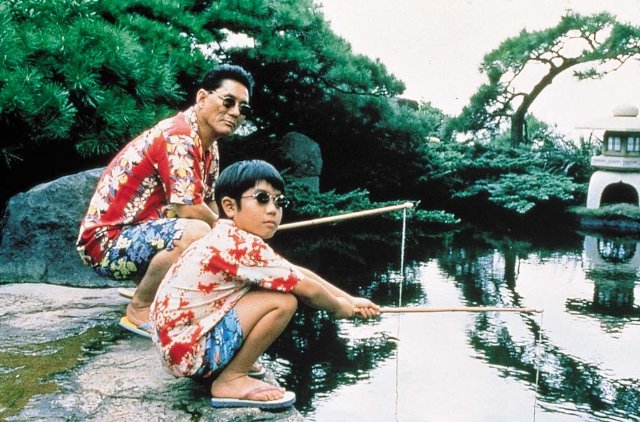 3. Kikujiro (1999, dir. Takeshi Kitano)
Written, starring, and directed by Japanese comedian and filmmaker Takeshi Kitano, this film is about a young and lonely 9-year-old boy named Masao (Yusuke Sekiguchi) who sets out to find his estranged mother during his summer vacation.  He meets a rather immature man Kikujiro (Kitano) who becomes his protector and the unlikely pair set out on an adventurous trip. This film one two awards at the Japan Academy and was nominated for the Palme d'Or award at the Cannes Film Festival.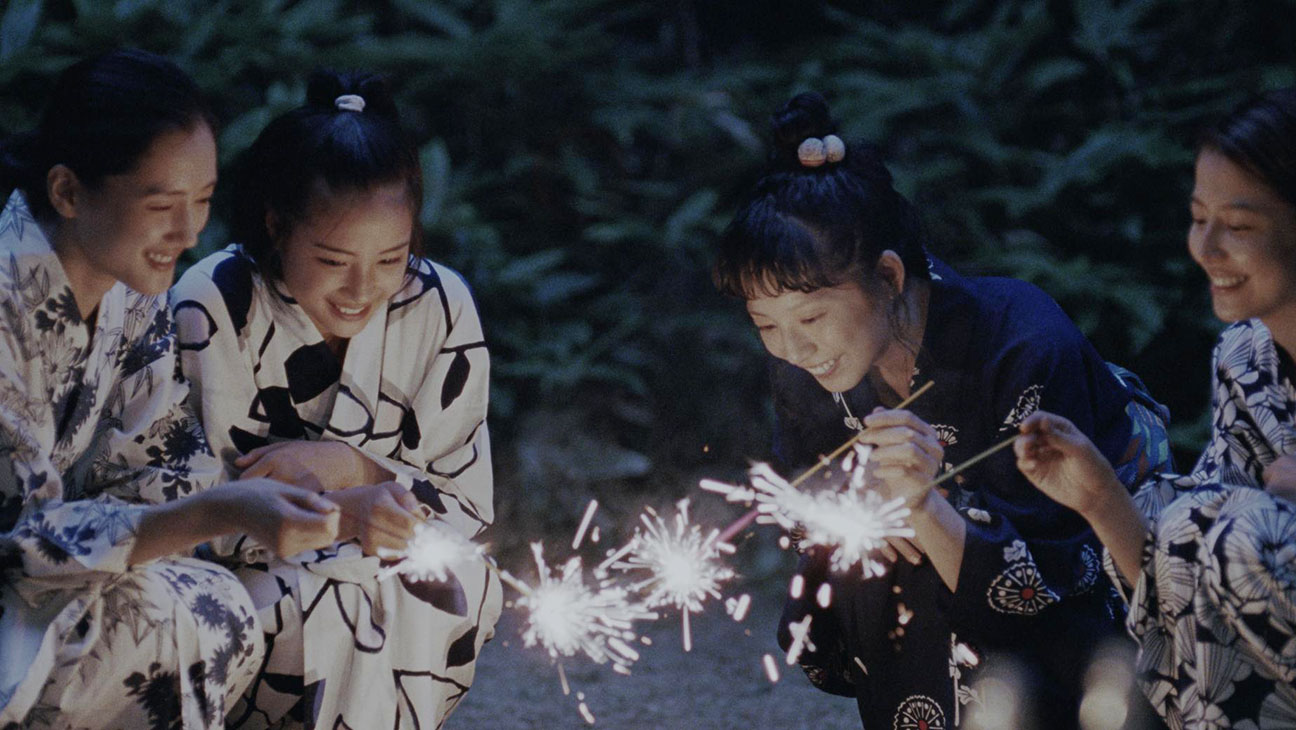 This funny yet dramatic Palme d'Or-nominated film by Hirokazu Koreeda is about three sisters, Sachi, Yoshino and Chika Kouda, who grew up with their grandparents after their parents separated. When they attend the funeral of their father, from whom they've been estranged for the last 15 years, they meet their half-sister Suzu Asano and invite her to live with them.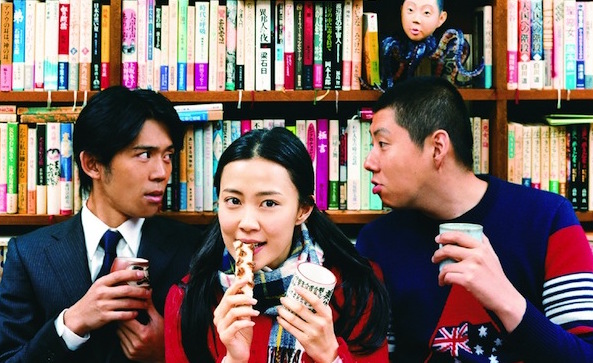 This comedic movie is about two friends who are nearing their 30s and unfortunately fall for the same girl. Conflict and funny scenarios ensue when these two friends try to vie for the girl's attention. This film was directed by Yosuke Fujita and also boasts legendary director Juzo Itami as its cinematographer. Fine, Totally Fine won the Audience Award at the 2008 New York Asian Film Festival and stars Yoshiyoshi Arakawa, Yoshino Kimura and Yoshinori Okada.
6. Suite Dreams (2006, dir. Kōki Mitani)
This box-office hit is written and directed by Kōki Mitani, a popular Japanese playwright, actor and filmmaker known for his use of long takes. It follows the misadventures of the hotel staff at the five-star Uchoten Hotel in Tokyo. The film, which was nominated for 11 awards by the Japanese Academy, is said to be a parody of the 1932 film Grand Hotel and pays homage to Hollywood screwball comedies. The great cast includes veteran and multi-awarded actors, including Koji Yakusho and Kōichi Satō.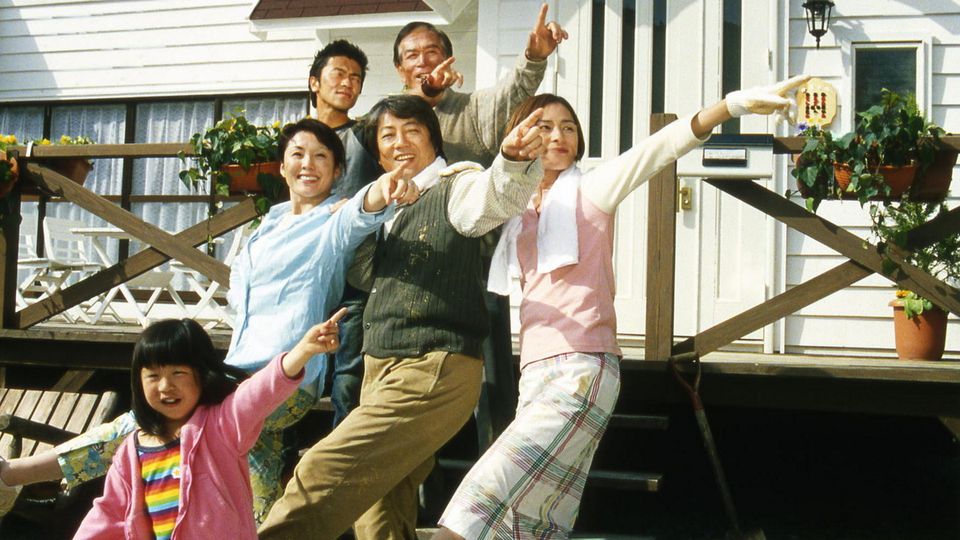 Made by the highly controversial and popular filmmaker Takashi Miike, this film is a hilariously entertaining fusion of comedy, musical and horror. The film follows a family that manage a mountain inn and have to find sudden measures to cover up the inopportune deaths of their guests. Claymation, dance and dream sequences are all used in this bizarre movie, which is loosely based on the South Korean film The Quiet Family.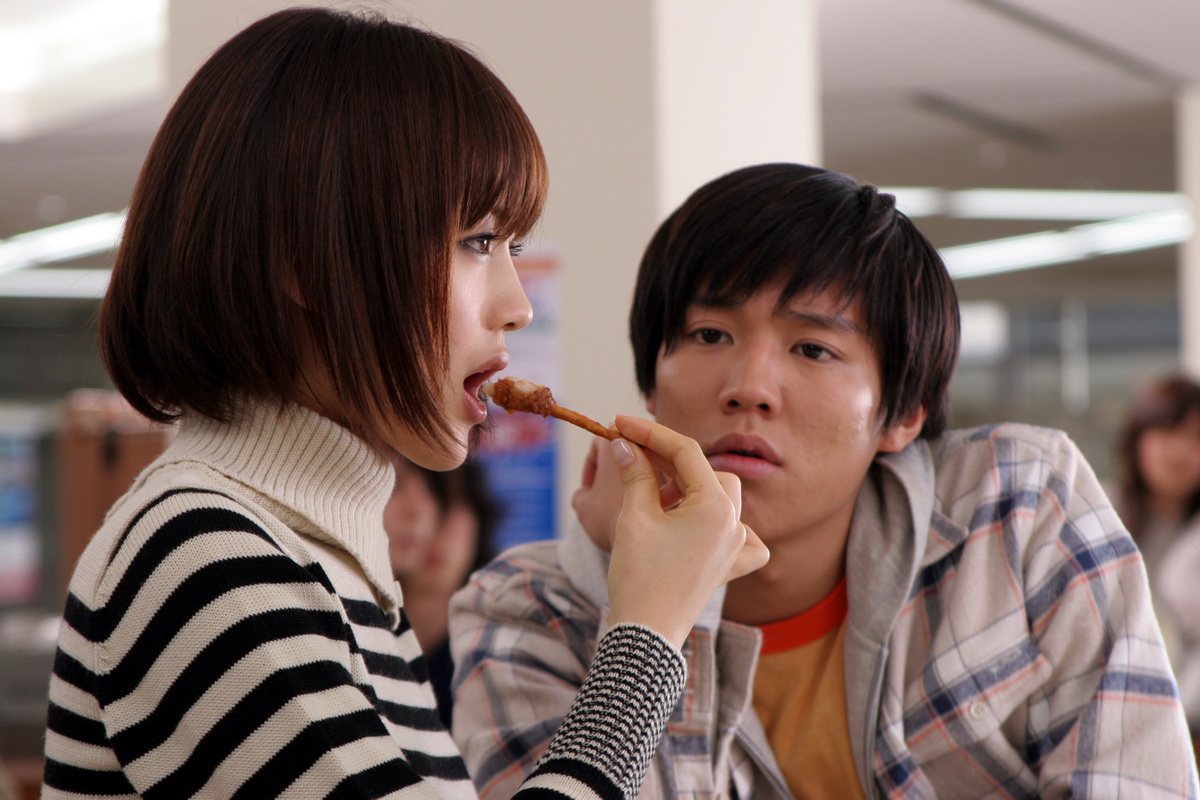 8. Cyborg She (2008, dir. Kwak Jae-yong)
Directed by South Korean filmmaker Kwak Jae-yong, famous for films like My Sassy Girl, this comedy is about Jiro, a university student who meets and falls for a pretty woman that turns out to be a cyborg. The movie mixes elements of action, romance, drama and comedy, making for engaging viewing. Actress and singer Haruka Ayase stars as the cyborg girl, while Keisuke Koide plays the character of Jiro.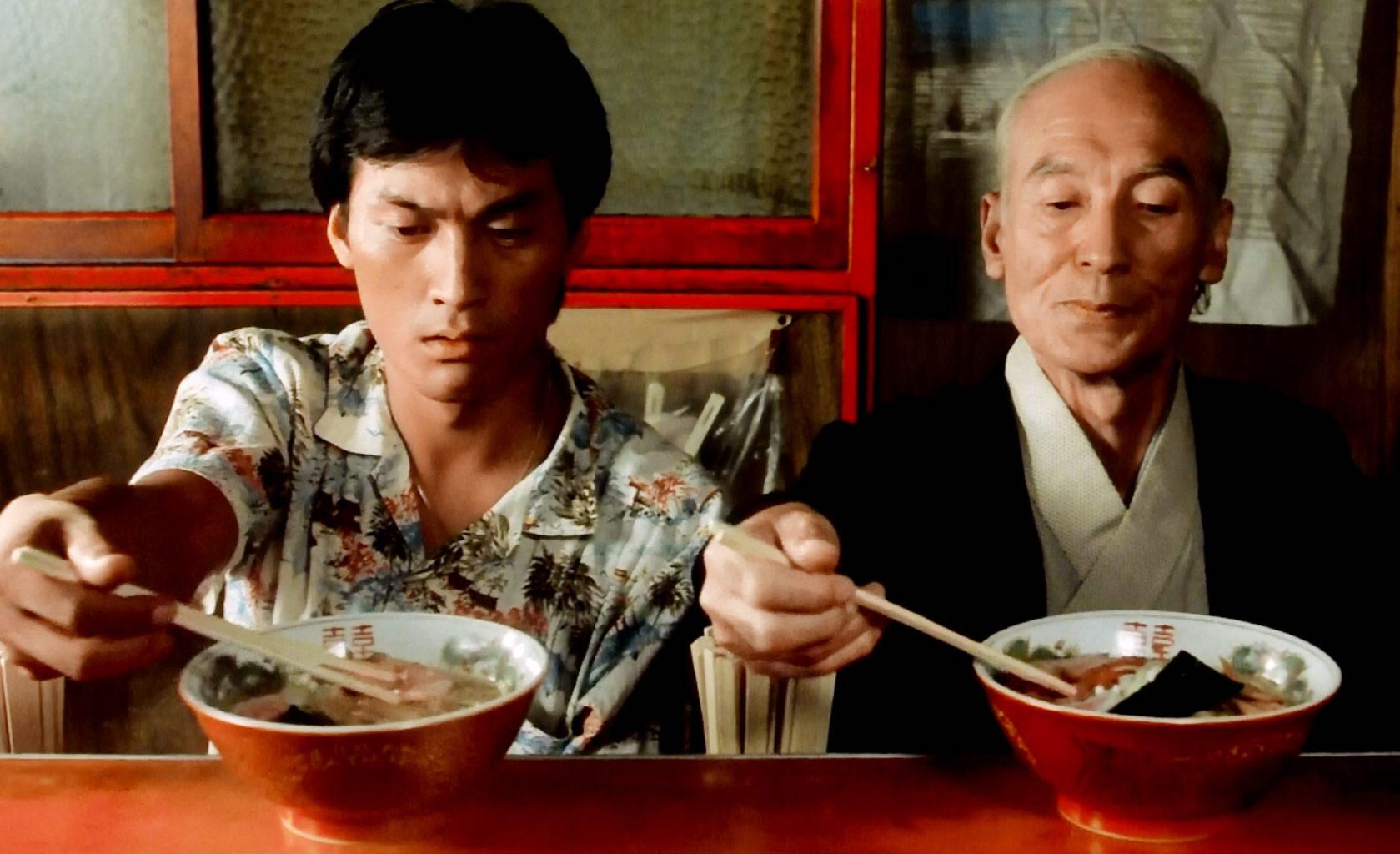 9. Tampopo (1985, dir. Juzo Itami)
Written and directed by Japanese auteur Juzo Itami, this film centers on truck drivers Goro and Gun who help to turn around the noodle shop of a woman named Tampopo in order to make it more appealing to customers. This hilarious movie combines action and comedy, and also features vignettes that center on the relationship between food and love. It has been touted as the first Ramen Western, which is a tweak of the term Spaghetti Western. The cast includes Tsutomu Yamazaki, Nobuko Miyamoto and Hollywood breakout actor Ken Watanabe.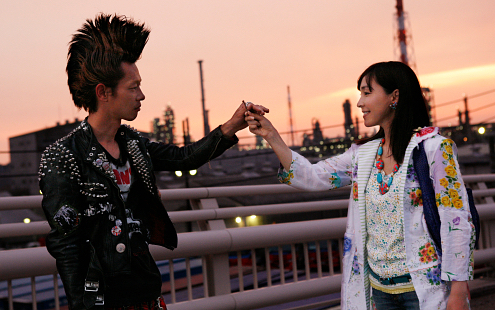 10. Instant Swamp (2009, dir. Satoshi Miki)
This 2009 film is written and directed by Satoshi Miki, a filmmaker popular for such quirky comedic films as Adrift in Tokyo and Turtles Are Surprisingly Fast Swimmers. Instant Swamp is about Jinchoge Haname (Kumiko Aso), an energetic and expressive young woman who, after finding herself jobless, sets out to find her father. Along the way she also meets a punk rocker named Gus (Ryo Kase) and the two become close. This endearing comedic movie portrays self-discovery and explores the father-daughter relationship.