This week sees the release of an eclectic range of new features and shorts, spanning the nations of Myanmar, South Africa, Senegal and beyond.
Scroll down to learn more!
Ma Ma (dir. John La Raw, Myanmar/South Korean)
Ma Ma, an orphan, works for the biggest drug gang in Yangon – the Black Cat gang. While selling drugs on the street, she dreams of earning enough money to start a new life with her boyfriend. But one day everything falls apart: after her boyfriend dumps her, she finds out that she's pregnant. And when the gang boss wants her to choose between her own life and the one of her unborn baby, Ma Ma will have to take the most important decision.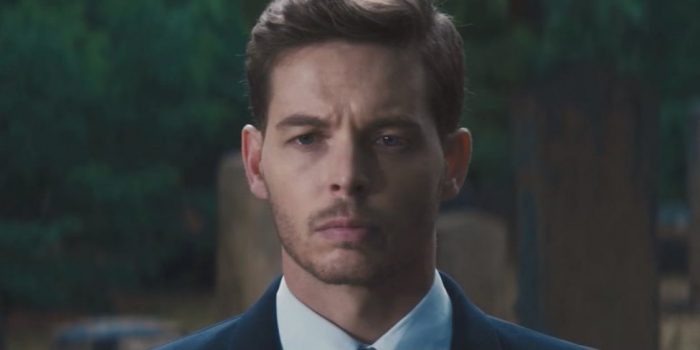 Jay van Niekerk is a young, attractive and career driven comic book illustrator. Although he is advancing in almost every aspect of his personal and professional life, his one true desire seems to be the one furthest from reach. This has brought him to a crossroad in his life. Does he give up and keep fully focused on his career or does he finally open his heart to fulfill his deep longing for love and set out to meet the woman of his dreams? He wants someone funny, someone bright, who will appreciate his love of comics and embrace his eccentric lifestyle.
Watch Actually Quite a Lot on FilmDoo (Not Available in Asia)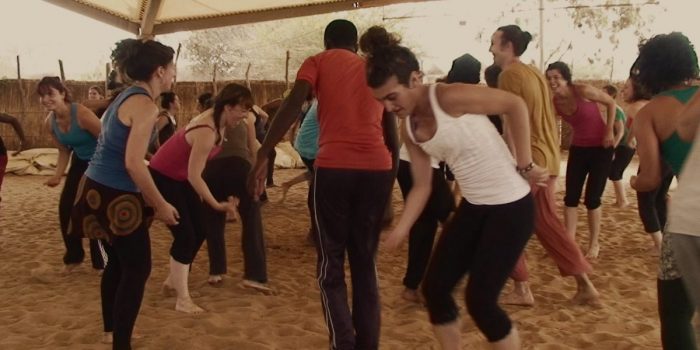 A portrait of legendary dancer Germaine Acogny, Iya Tunde, The Mother Came Back explores the legacy of Acogny's dance practice, fusing West African and contemporary dance, and the dance school she founded in the remote fishing village in Senegal where she lives. A pioneering force in modern dance, the film also highlights the difficulties of being a Black woman working in a predominantly White industry. Featuring interviews with Acogny and her students, the film explores different ways of learning through the body, utilising nature as a driving thematic force.
Watch Iya tundé, the Mother came back on FilmDoo
Never Quit (dir. Jason Aleman, USA)
Never Quit is the victorious story of a female athlete whose rise to stardom and popularity suddenly misses the shot. Discover how we don't always understand God's plan, but realise everything happens for a reason.
Watch Never Quit on FilmDoo (Not Available in Asia)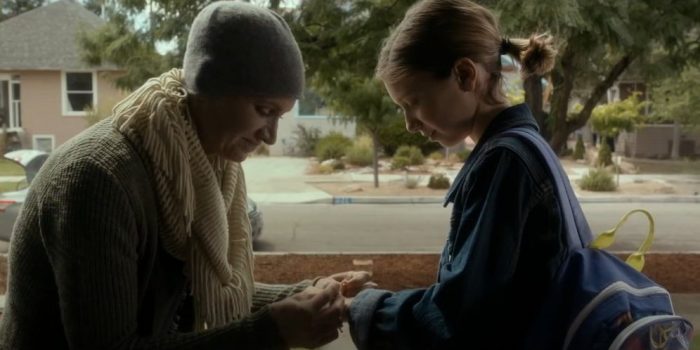 Eleven-year-old Ella (Isabella Blake-Thomas) is a city girl forced to spend the summer on the New Mexico ranch of her reclusive grandmother, Violet Von Stern (Holland Taylor), while Ella's mom (Kelly Lynch) undergoes chemotherapy in another state. As she tries to cope with her grandmother's strict rules and snooty friends, Ella longs for her mother and begs her estranged father for rescue. But Ella's dad (Sean Patrick Flanery) has his own reasons to stay away from his childhood home.
Meanwhile, Ella finds allies in fatherly ranch hand Miguel (Steven Michael Quezada) and his down-to-earth daughter, Rosie (Esperanza Fermin). But when a priceless book is stolen from Violet's collection, Miguel is the key suspect, and Ella must find the real thief in order to save her friends–not knowing that solving the crime will reveal other surprising truths and change all their lives forever.
Watch Kepler's Dream on FilmDoo (Not Available in Asia)
Hsiang, a comedian, suddenly gets a call from her daughter Ling who she has not seen for the past ten years. Ling is now 18 and unexpectedly pregnant. She comes to Taipei to ask her father for shelter. But Ling has no idea that Hsiang is now a she, while Hsiang is still transitioning and living with her boyfriend. Fearing that Ling finds out, Hsiang wants her boyfriend to pretend to be her, while she will play the girlfriend role. How will Hsiang get along with Ling? Should she come out to Ling as her mother?
Watch 5 Lessons in Happiness: She is my Father on FilmDoo
Small Fish (dir. Quentin Lestienne, France)
We must make movies like a farmer makes his own organic vegetables and sells them to the market – Jean-Luc Godard
Thinking about a quotation from Jean-Luc Godard, an investigation was necessary. So, I went to see my brother, an organic farmer, in the South of France. What would be organic filmmaking?