Here at FilmDoo, we're always working to expand our collection of modern Japanese cinema, bringing you contemporary dramas and comedies that showcase some of the region's exciting new filmmaking talent.
If you'd like to see what we have to offer, then scroll down for some of our recommendations or click here to browse our full collection of Japanese films available to watch now.
Noise (dir. Yusaku Matsumoto)
Eight years have passed since the Akihabara massacre. A pop star whose mother was killed in the incident, a teenager who left her home to Akihabara, a delivery boy who turns his directionless anger to the city. This is a story about the characters striving to grasp the string of hope within the darkness surrounding the city, the incident, and the people.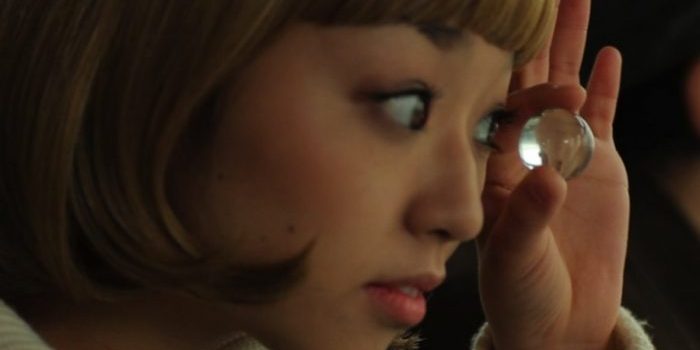 Amamoto travels from his small village to Osaka to find his estranged daughter. When he meets a friendly young woman, she gives him a unique guide of the big city and helps him in his search.
Watch Soul Flower Train on FilmDoo
Pumpkin Girl (dir. Kentarô Yamagishi)
A young woman is questioning the meaning of her life as she approaches her 30th birthday; she has no partner and her job is unfulfilling. One evening she is confronted by masked robbers and, in a strange twist, decides to join their gang.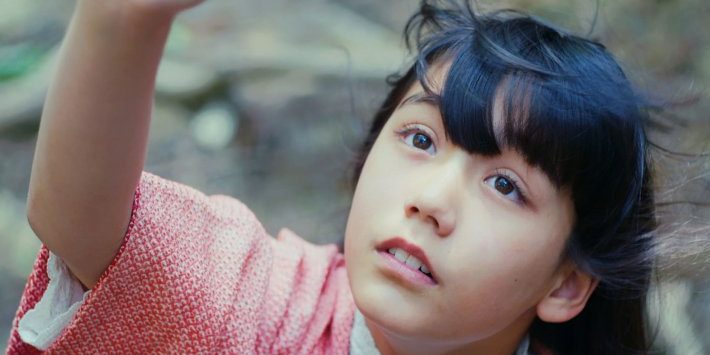 Deep in the mountains, hidden in a forest, there is a village populated only by women who ran away from home to commit suicide in the area. It was founded by Onikuma, a strong-willed yet kind-hearted mother and village head-woman who fled from the city with her daughter, Kagu, who was 14-years-old and pregnant with the titular Kushina.
Watch Kushina, What Will You Be on FilmDoo (Not Available in Japan)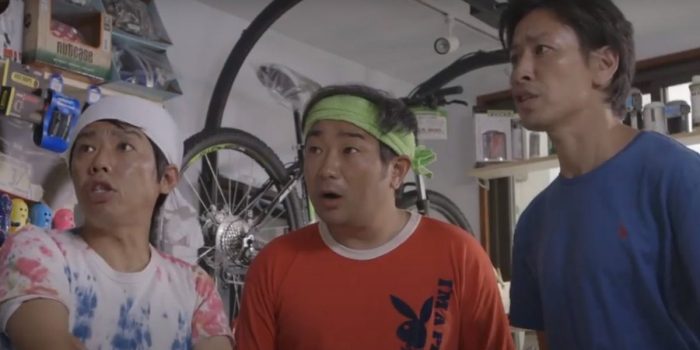 A group of once successful cyclists are feeling disillusioned with their lives nearing 40. While reminiscing on their teenage years, they decide to participate in the Shimanto Dragon Ride, and the training for four men in their late thirties begins..
Watch Breakthrough for Change on FilmDoo (Not Available in Japan or South Korea)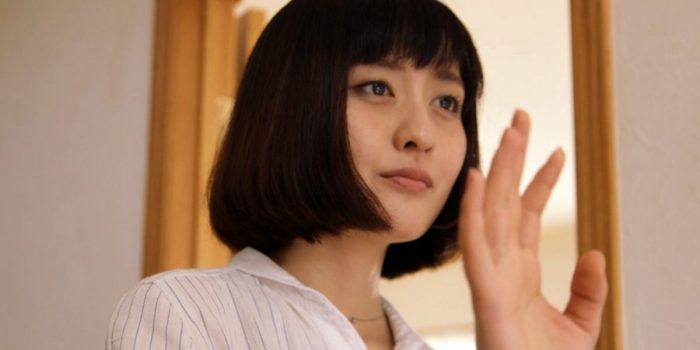 Her Mother (dir. Sato Yoshinori)
Harumi must deal with the murder of her daughter by her son-in-law, Koji. After Koji receives a death sentence, Harumi begins to visit Koji in prison to understand why he killed her daughter. To her husband and brother's dismay, Harumi begins to believe Koji is the only who understands her pain.
Watch Her Mother on FilmDoo (Not Available in Japan or Taiwan)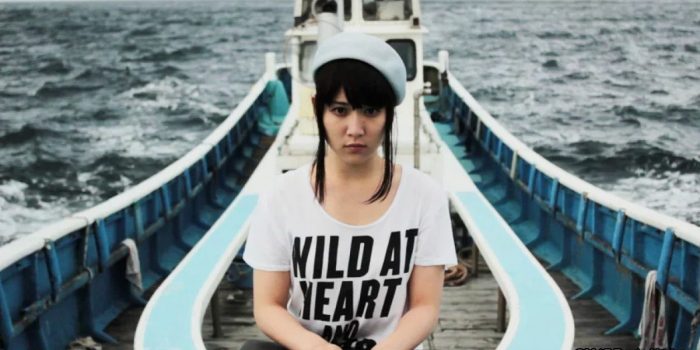 Off the coast of our imagination lies the island of manga artists struggling to survive and create by deadlines, or die there amidst the sculptural swirls and dangers of a threatening natural world.
Watch Manga-jima: The Island of Cartoonist on FilmDoo (Not Available in Japan)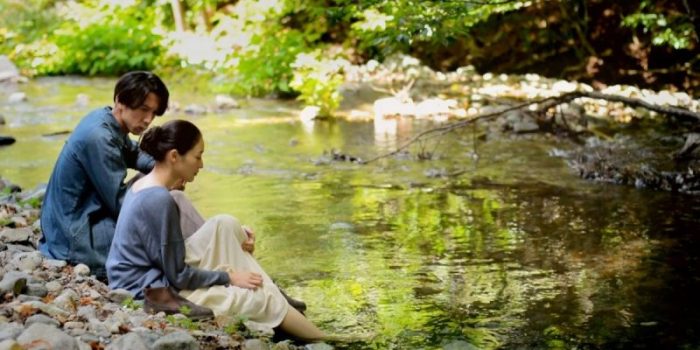 Yuku is a hunter who works for animal damage control programs in the mountains of central Japan. In order to afford the medical bills for the treatment of his mother's illness, he accepts a lucrative contract to kill a rare, white deer that lives in the forest by a remote village, and whose presence is thought to undermine tourism in the region by the neighbouring town's bureaucrats.
As he ventures into the village; however, he discovers that the animal is venerated as a god by the local community, which lives in a state of semi-isolation from the rest of society.
While assessing his ethical responsibilities in undertaking such a task, he gets closer to inhabitants of the village, facing their conflicting emotions as to whether they should keep living as "outsiders".
Watch The Albino's Trees on FilmDoo (Not Available in Japan)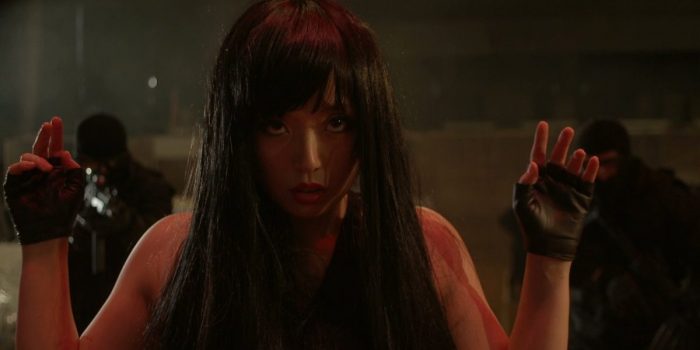 One night in Tokyo, a man (Kozo Sato) walks into S&M club Yumeka. He waited for 6 months to reserve a spot with Queen Yumeka (Asami), a popular dominatrix, for a night long torture session.
Watch Dream Theater on FilmDoo
Kaito aimed for the Olympic Games as a marathon runner but had to give up his dream on account of his injury. Now he works at the city hall and spends his days lethargically, much to the disappointment of his girlfriend Marino.
One day, Kaito is suffering through heavy rain in the mountain where he guides the city's guests. He enters a mining tunnel to avoid the rain, but as he emerges once more from the tunnel, he finds himself stepping into a strange new reality where things turned out very differently.
Watch Two Pasts Towards Tomorrow on FilmDoo (Not Available in Japan)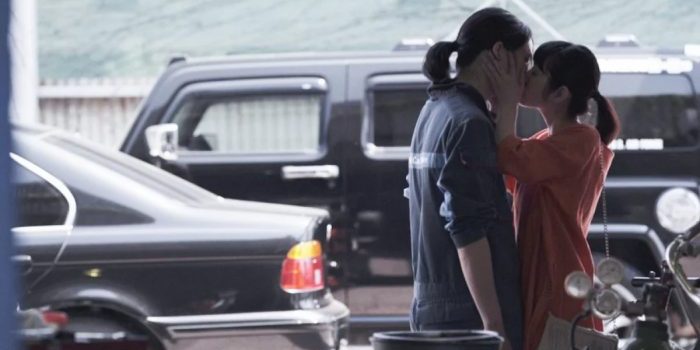 Novelist Rihito Shiraishi meets Saki Honda, a somewhat eccentric woman, and quickly develops feelings for her. Triggered by Saki's suicide attempt and reading her diary, Shiraishi recognizes that their encounter was not a coincidence. United by an airplane accident, they start to face their true selves, eventually influencing one another.
Watch The Reverse Diaries on FilmDoo (Select Regions Only)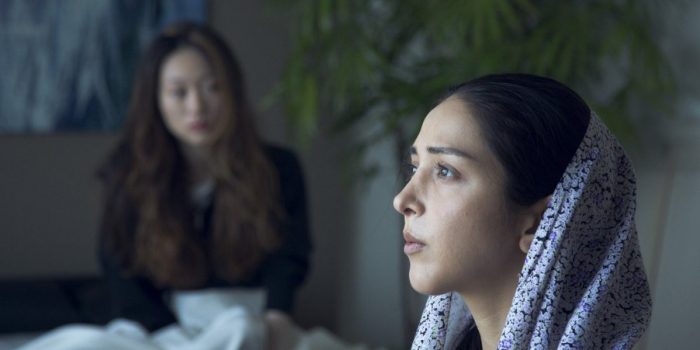 Cultural and sexual boundaries are both confronted and shied away from in this exquisite melodrama set in present-day Japan.
Kei, a taciturn cocktail waitress finds her tempestuous relationship with hot-headed model Ai emotionally unsatisfying. In a café one evening, she comes to the aid of Naima, an Iranian student studying Japanese art. The two soon become fast friends, despite the chasm of cultural difference that exists between them. As they cautiously figure out what they mean to each other, the increasingly jealous Ai makes demands of Kei. It leads to confrontations and confessions, and the possibility of a future Kei didn't even know she wanted.
Hanae Kan is achingly honest in her portrayal of the confused Kei, playing opposite the equally captivating Rosa Sahel as Naima. Together, their characters' chemistry is palpable.
Watch West North West on FilmDoo (Not Available in Canada, Japan or the USA)
Mariko, a seemingly normal housewife, has been together with her younger husband named Tomoharu for six years and has been dissatisfied every day. Despite having a son together, Tomoharu is often absent from home and she suspects he might be having an affair. Her workplace, a batting center, is also a miserable environment because the sleazy manager chases after her and the customers are rude. With constant pressure bearing down on her in public and private, Mariko becomes dominated by a certain obsession that eats away at her perception of reality.
Watch Swaying Mariko on FilmDoo (Select Regions Only)
Struggling to complete her second novel Suzumi Akamatsu returns to her hometown and begins quiet work as a librarian. However, she soon discovers that cycling around the city delivering books uncovers more drama than even her fictional world.
Watch The Book Peddler on FilmDoo (Not Available in Japan)
This is a tale of three families on a remote island: A foreign couple who end up staying at an old inn; a man who comes back to the island to abduct his own son despite being a fugitive on the run; and a stepfather and his stepdaughter who have been left behind by the wife who took off with her lover. It is the story of these three families and their awkward attempts at seeking love. Hardened hearts are eventually softened by both the natural surroundings and the kind people of the beautiful Kerama Islands.
Watch Okinawan Blue on FilmDoo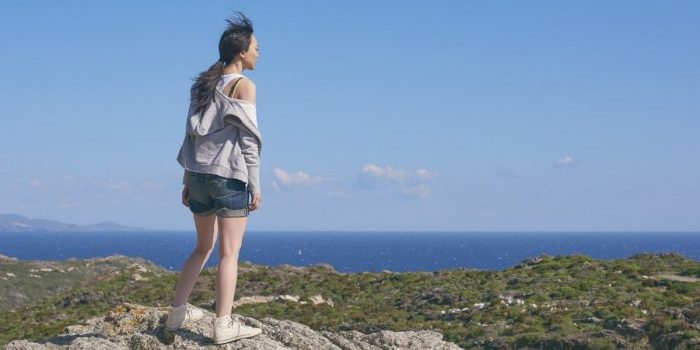 Modern Love (dir. Takuya Fukushima)
NASA announces the discovery of a new planet in the solar system, Emanon, where life might exist. Despite people's enthusiasm, abnormal weather events occur frequently.
Working part-time at a travel agency, Mika is doing her Master's degree in theoretical physics. She hasn't been able to get over her boyfriend who disappeared five years ago. One day, Mika suddenly experiences déjà vu and meets a version of herself. Emanon might have caused a parallel world to intertwine.
Watch Modern Love on FilmDoo (Not Available in Japan)
When his wife becomes pregnant, Akihiro gives up on his dream of becoming an actor and returns to his home in Shirakawa, Fukushima. However, as time goes by, he begins to lose sight of himself. One day, Akihiro learns about a local character contest and decides to enter it, modelling his costume on Shirakawa's traditional Daruma doll, he creates 'Dharuriser'. This soon leads Akihiro to encounter 'Dice', a mysterious group that seeks to shape the city of Shirakawa into their own utopia.
Though both Dice and Akihiro wish to revitalize Shirakawa, their different ideas come into conflict and lead them into battle. Dharuriser, a man with no lethal abilities or superpowers who will always rise up even if he is defeated or collapses. A man who questions what a true hero is.
Watch Rise – Dharuriser on FilmDoo (Not Available in Japan)