We all love a good laugh, don't we? But what exactly makes a good comedy? Is it the jokes? The complexity of the characters, or the underlying darkness of it all?
Whatever it may be for you, we've compiled a list of all forms of comedy shorts that are sure to make you giggle along with us.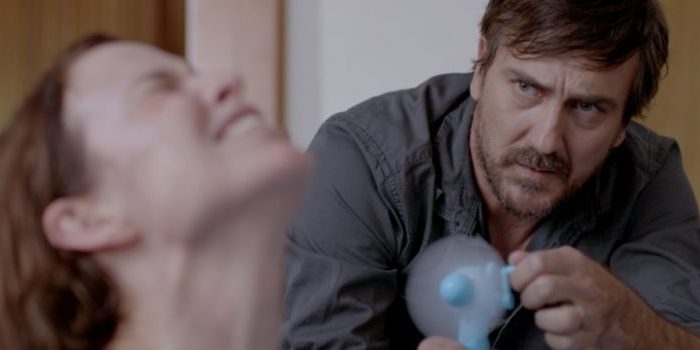 1. The Birth (dir. Sarah Hatherley, Australia)
Its premise suggests brazen humour, but this story is actually a brave and savage one. When an optimistic young couple embark on a natural water birth, the birthing plan goes awry as unexpected complications develop. Everyone warned the new mum about home births, but nothing quite prepared her for what she'd have to bear. Hilariously sweet, Dana Miltins aces her performance.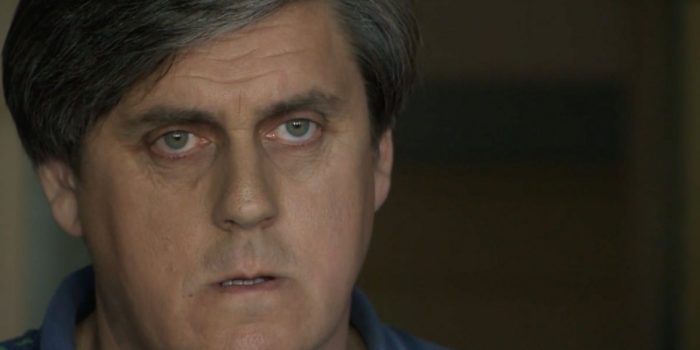 2. Hot Chicken (dir. Iain Bonner, Australia)
A comedy that encompasses psychological and mental health issues, this story of a man who eats cheap chicken and drinks a cheap drink in a cheap house is the perfect choice on a boring day. When a strange couple appears before the terribly lonely Simon, he joins them in a journey of spiritual aerobics, suggesting a kitschy portrayal of one man's extreme loneliness and desperation. You don't want to miss this one.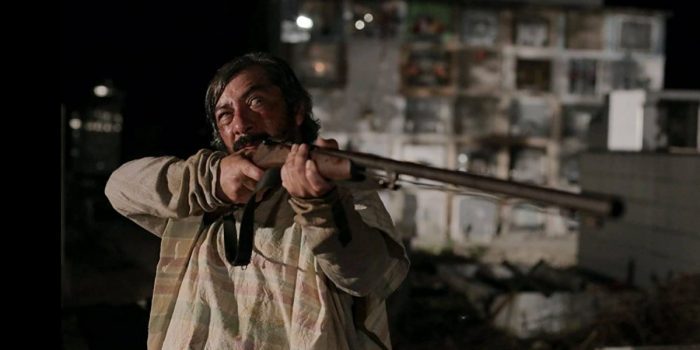 3. Cemetery (dir. Luis Fernando Villa, Colombia)
Bringing forth the uncommon struggles of a priest, Jose Maria Marin, tasked with finding a corpse and inaugurating a cemetery, the journey of Jose and his sacristan shows us the consequences of living in a world in which the end justify the means. This dark comedy hits deep for those of us who've ever fallen into the trap of denial and delusion.
Watch Cemetery on FilmDoo (Not Available in Colombia)
You Like It, I Love It features two eccentric brothers killing time in a series of ambiguous vignettes that create a mood both playful and unnerving, taking us through the looking glass of middle-class Australia. The films brings a variety of excitement to the table as the two brothers embark on different adventures together.
Watch You Like It, I Love It on FilmDoo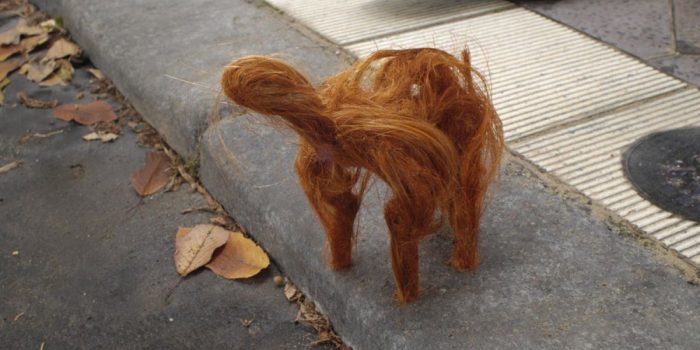 5. Haircut (dir. Gillian Wood, UK/Germany)
A refreshingly different short, this one features a young woman who gets a haircut after a really bad interview. When she leaves the salon, the new haircut causes mayhem in the streets. Needless to say, things get extremely weird, albeit amusingly so, in a unique and entertaining spin on modern day comedy.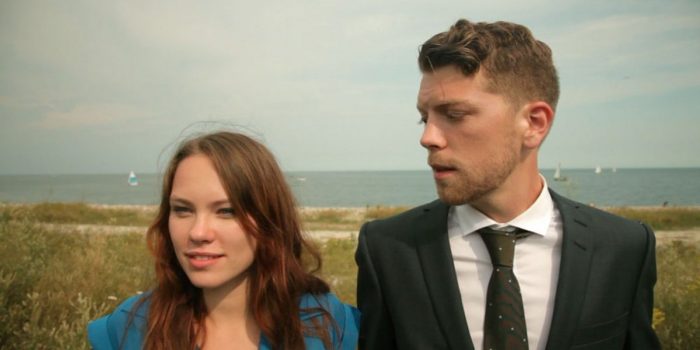 6. Sly Cad (dir. Michael Seater, Canada)
This sharp offering from Michael Seater revolves around Jack, John, Jake – however you may know him – a man who knows how to get by. He lives well, sailing on the wealth of mature women's desires, by following his strict Rules of a Sly Cad – rules that will get in his way when he goes on a twenty-four hour adventure through city and woods with the young and enticing Gabi.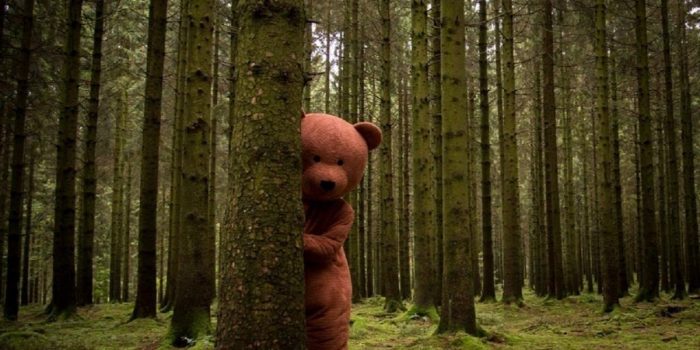 7. The Black Bear (dir. Xavier Seron and Méryl Fortunat-Rossi, France)
Rule 1: Never feed bears. Rule 2: Do not approach within 100 meters. Rule 3: Avoid surprising bears. Rule 4: Keep your dog on a leash. Now that you know the rules, we wish you a pleasant stay in the natural park of the black bear. Frustratingly uneven yet enjoyable overall, The Black Bear skewers the stereotypical horror with an amiably goofy yet deceptively barbed wit.
Watch The Black Bear on FilmDoo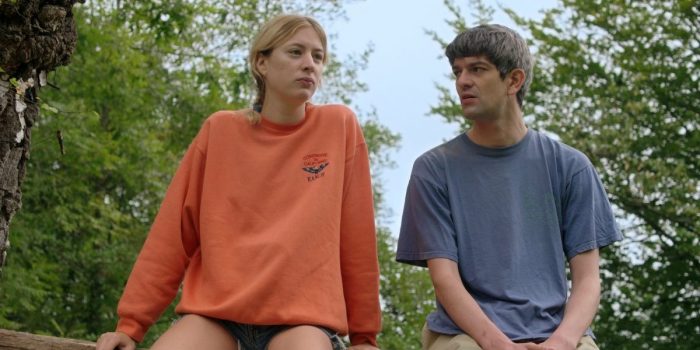 8. Out of Gas (dir. Xavier Delagnes, France)
Entertaining, if over the top, humour from a solid comic duo. Louis, your typical rebel expert, decides to take matters into his own hands to act against a shale gas drilling project in his home valley. Along with activist couple Fred and Clémence, Louis gets involved in the kidnapping of a Minister of the Republic. From here, cowardliness takes its toll, the team breaks up and things go very wrong.
9. Dance (dir. Dario Vejarano, Colombia)
This endearing Dario Vejarano short has received much recognition and appreciation since its release in 2019. Dance follows the story of a bored man who visits an improvised dance academy, where he finds in his instructor an unlikely ally to combat his sadness. Shot in beautiful black and white, this film will make you laugh while offering characters you can fall for.
Watch Dance on FilmDoo (Not Available in Colombia)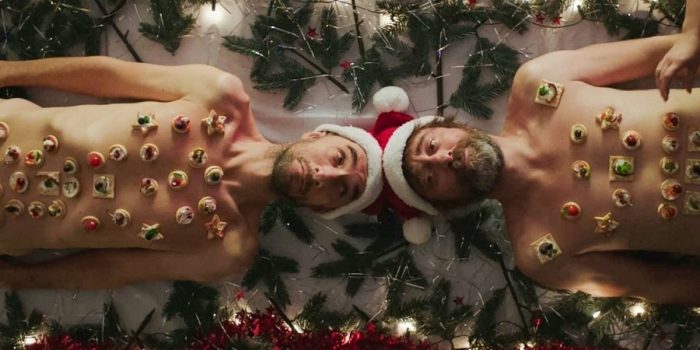 Kapitalistis (dir. Pablo Munoz Gomez, Belgium/France)
"Santa Claus is a capitalist. He brings toys to children of the wealthy and sweaters to those of the poor." – Nikos, aged five. Controversial, you might say, but this one's a real eye-opener.  Expect a witty and captivating dramedy with an underlying message on discrimination and equality.