This week, we bring you  a varied selection of dramas and comedies spanning the nations of Japan, Australia, France and beyond.
Scroll down to learn more!
Okinawan Blue (dir. Tsukasa Kishimoto, Japan)
This is a tale of three families on a remote island: A foreign couple who end up staying at an old inn; a man who comes back to the island to abduct his own son despite being a fugitive on the run; and a stepfather and his stepdaughter who have been left behind by the wife who took off with her lover. It is the story of these three families and their awkward attempts at seeking love. Hardened hearts are eventually softened by both the natural surroundings and the kind people of the beautiful Kerama Islands.
Watch Okinawan Blue on FilmDoo
Karakara (dir. Claude Gagnon, Canada/Japan)
Pierre, a retired professor in his early sixties, ends up making a short, unsettling trip around Okinawa with Junko, a 40-year-old runaway wife. The confused intellectual would rather not get involved with this unlikely and unexpected lover but decides to follow his destiny, wherever it (she?) may take him.
Mobile Homes (dir. Vladimir de Fontenay, France/USA)
Young pregnant mother Ali is trapped in the underworld of domestic human trafficking. Constantly moving from city to city, she is transported with her 9-year-old son Alex. As she survives day to day, Alex explores mobile home sales-lots in the hopes of establishing a permanent home. When Ali sees the effect her lifestyle is having on her son, she takes her chance to escape.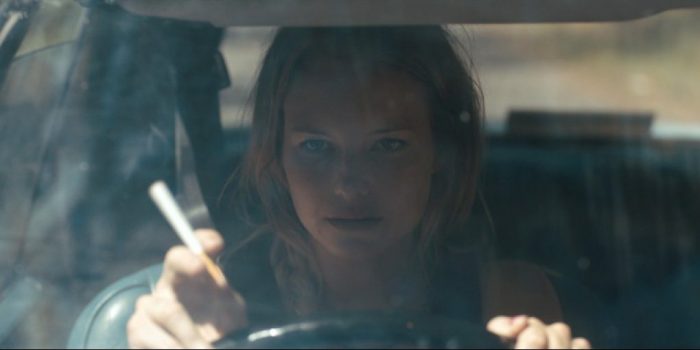 Blackwood (dir. Natasha Johns-Messenger, Australia)
When Lena's estranged mother dies she is forced to take care of Pippa, the daughter she has never known. As they travel to Blackwood together in the sweltering Australian summer, Lena attempts to leave Pippa once again, but is confronted with motherly instincts she never knew existed.
Two brothers killing time in a series of ambiguous vignettes that create a mood both playful and unnerving, taking us through the looking glass of middle-class Australia.
Watch You Like It, I Love It on FilmDoo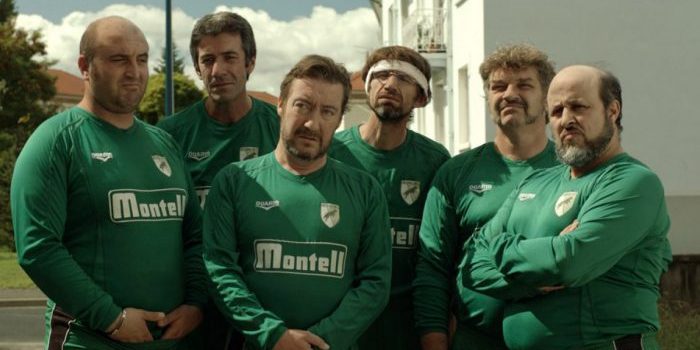 The Green Dogs (dir. Mathias Rifkiss and Colas Rifkiss, France)
Oswaldo and Babass, two fifty-year-old workers keen on football, are threatened by the relocation of their factory in Romania. They instigate a match against the young managers of the company and soon they resume training with their mythic crew from the '80s, The Green Dogs.
Both men, however, are not the young champions they used to be, and the stakes are raised when Oswaldo bets their professional future on the result of the match.
Watch The Green Dogs on FilmDoo
Ready to Talk (dir. Angeles Reiné, USA/Spain)
A middle school massacre plunges a community into mourning and compels them to come together to pick up the pieces. Michael, aimless and in denial, has lost his wife and his will to live. After losing his business, he works at his cousin's coffee shop where he meets Christina, the mother of one of the children killed in the school.
Watch Ready to Talk on FilmDoo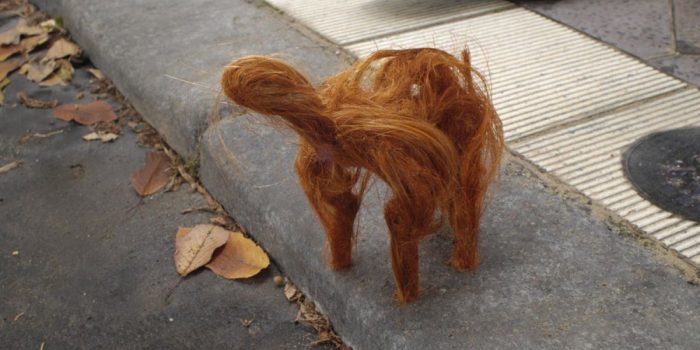 Haircut (dir. Gillian Wood, UK/Germany)
Following a bad job interview, a young woman has a haircut. When she leaves the salon, the new haircut causes mayhem in the streets.