These past few months have witnessed the release of some incredible works of Japanese cinema on the FilmDoo platform: films that have won numerous awards on the international festival circuit, along with the hearts of local audiences; films that offer a glimpse into the culture, traditions and minds of the people of Japan, while also showcasing some of the exciting new talent that has emerged from the region in recent years.
With that in mind, we present to you our list of 10 must-watch Japanese films that are new to FilmDoo in 2021.
Sci-fi enthusiasts and fans of the tokusatsu genre would do well to check out this action-packed adventure from Katsunori Sato. Frustrated and tired from the pressures of life, former would-be actor Akihiro creates his own superhero alter-ego ('Dharuriser') with a quirky suit for a contest, but little does he know of the dangers that await. Shot with striking and creative camerawork, the feature also bagged the 2018 Award for Best Production Design at the International Thai Film Festival.
Watch Rise – Dharuriser on FilmDoo (Not Available in Japan)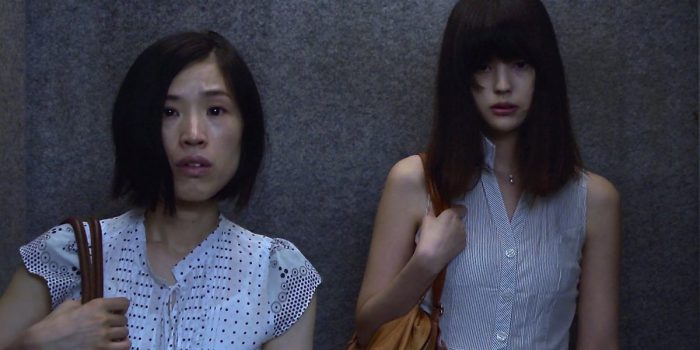 Koji Segawa's 2017 Raindance Film Festival entry dazzles with its strange and original storytelling. From the outside, Mariko may seem like any regular wife and mother but things are uncanny beneath the surface. Her private and professional lives are haywire as she constantly faces sexual harassment at work and an unavailable husband at home. How far will her demons of negative thought and circumstance push her?
Watch Swaying Mariko on FilmDoo (Select Regions Only)
Inspired by true events in the city of Uwajima, The Book Peddler was created to mark the 400th anniversary of the Date family's conquest of the region. The plot revolves around a young girl who leaves her writing career to visit her hometown. It is there she discovers that delivering book covers on her bicycle is more interesting than her fictional world. It's an endearing tale of humanity that was selected for the 2016 Hawaii International Film Festival.
Watch The Book Peddler on FilmDoo (Not Available in Japan)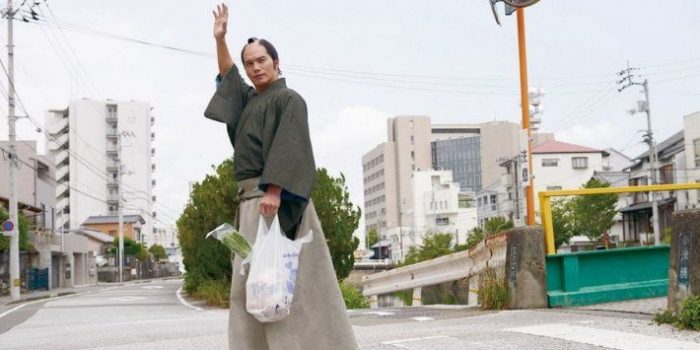 Based on real-life figures from the era of the Meiji restoration, The Master Samurai presents the precious Bushido values of respect and honour by way of 150 years of time travel. Through its story of a 19th century samurai who travels to the present day, Watanabe's comedy observes a Japan in transition. Give it a watch and you won't be able to look at chocolate cake in quite the same way.
Watch The Master Samurai  on FilmDoo (Not Available in Japan or South Korea)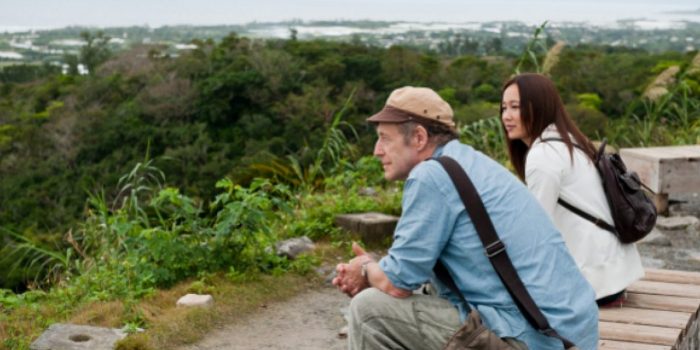 5. Karakara (dir. Claude Gagnon)
Canadian director Claude Gagnon's Karakara may have you considering holiday plans with the film's scenic and mesmerising depiction of the Okinawa landscape. The plot, meanwhile, concerns a Quebecois professor who comes to the island region to seek peace and tranquillity after the death of his best friend. On his journey, he encounters a stranger desperate to escape from the continuous hardship and abuse of her personal life. The film's bittersweet story, accompanied by a warmly optimistic soundtrack, inspires both serenity and contemplation. Winner of the Most Popular Canadian Feature Film and Openness to the World Awards at the Montréal World Film Festival.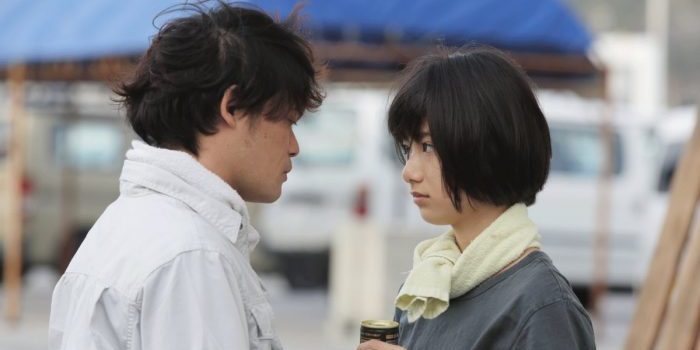 6. Okinawan Blue (dir. Tsukasa Kishimoto)
Imbuing its drama with an endearing lightness of mood, Okinawan Blue tells three stories of families seeking love, connected through the Full Moon Guesthouse in the Kerama Islands of Okinawa. The film's three narratives offer an exploration of linguistic differences and family dynamics, though Tsukasa Kishimoto's feature would be worth it alone for the glimpse it offers of the breathtaking Okinawan landscapes, culture, and cuisine. Winner of the Jury Prize at the Japanese Film Festival Hamburg in 2019.
Watch Okinawan Blue  on FilmDoo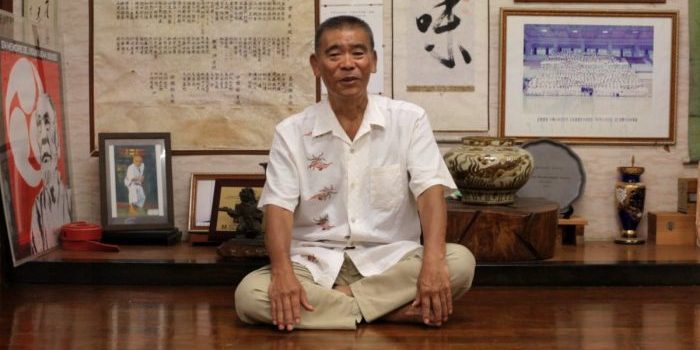 Another work that offers insight into the history and culture of the Okinawa prefecture, and particularly the impact and legacy of the Second World War. This period in history had extreme and devastating repercussions for the inhabitants of Okinawa. In Daniel Lopez's must-watch documentary, we see how the region's people managed to survive, retaliate, and camouflage despite facing constant threat from the American military forces in unimagined and astonishing ways.
Watch Katabui, In The Heart of Okinawa on FilmDoo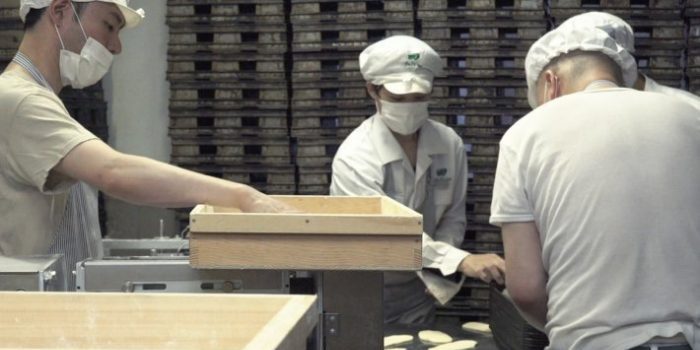 Here's one for those looking for insight into the cultural food habits and cuisines of Japan. Pelican is a documentary that focuses on a famous Tokyo bakery of the same name, founded in 1942. In exploring how this small family business made it big, we find a story as rich and appealing as the two types of bread they produce.
Watch Pelican: 74 Years of Japanese Tradition on FilmDoo (Select Regions Only)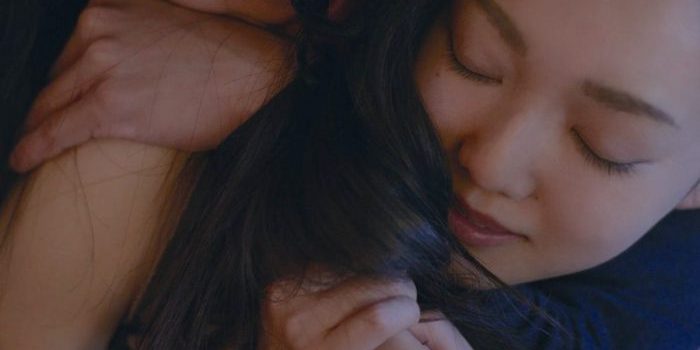 9. Modern Love (dir. Takuya Fukushima)
Blending heady sci-fi concepts with psychological drama, Modern Love captures the essence of love, loss and pain in its story of a woman still processing the mysterious disappearance of her boyfriend five year prior. Following Nasa's discovery of a new planet where extraterrestrial life might exist, Mika comes across two alternate versions of herself from different parallel universes that occasionally coincide. She soon comes to realise that there may exist a parallel reality where her boyfriend might still be alive. A work of mysteries, delusions and elusive truths, Takuya Fukushima's film won several awards on the festival circuit, including Best International Feature at the South Texas International Film Festival and the Prize for Extraordinary Artistic Performance at Japan Film Fest Hamburg.
Watch Modern Love on FilmDoo (Not Available in Japan)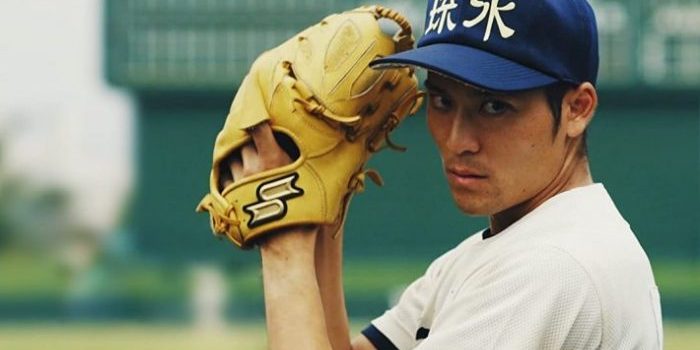 A tough but inspiring film about team spirit and leadership in sports, this gem tells the true story of legendary baseball figure Hiroyoshi Sai, a high school teacher who pulled a promising yet unlikely team from the verge of extinction through his often ruthless training methods. If you're looking for motivation, then this emotional underdog story, filled with deftly layered emotions and hard-earned success, might be just what you need.
Watch The Man Who Changed Okinawa on FilmDoo (Not Available in Japan)