This week's releases range from a pair of thrillers from Lithuania, to a selection of shorts from South Korea with much more in between.
Scroll down to learn more!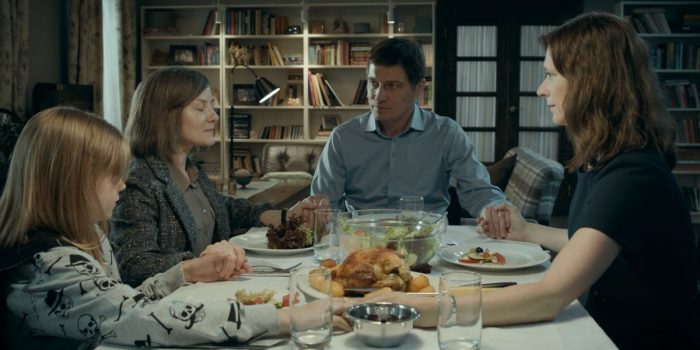 A seemingly-nice family consists of a mother, a father and an 11-year-old daughter. Rather than living together, they just exist next to one another. One day, a water-pipe explosion floods their downstairs neighbors' apartment and the minor technical problem turns into a vital challenge for the family.
Watch Together For Ever on FilmDoo (Not Available in Romania)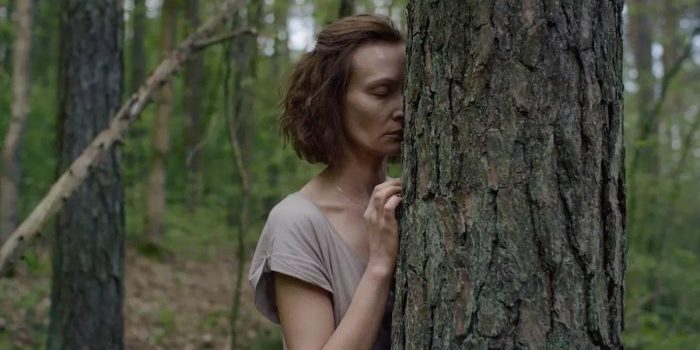 Breathing Into Marble (dir. Giedrė Beinoriūtė, Croatia/Latvia/Lithuania)
Based on a Lithuanian writer's novel of the same name, a middle-class couple, Izabelė and Liudas, live in their rural house with their son Gailius, who suffers from epilepsy. One day Izabelė talks her husband into adopting six-year-old Ilja, a headstrong yet withdrawn little boy from a children's home. With the arrival of the new addition, family life starts to change drastically for all of them…
Watch Breathing Into Marble on FilmDoo (Not Available in Croatia or Latvia)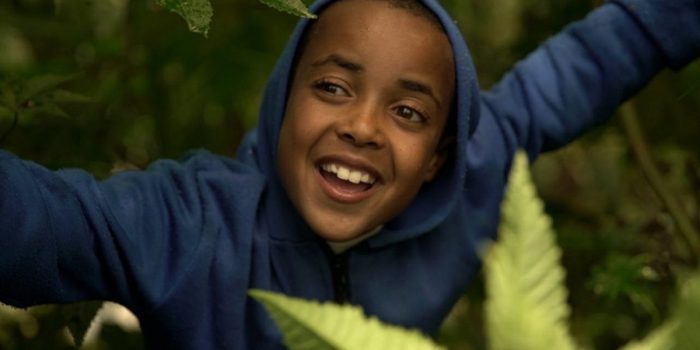 Anbessa (dir. Mo Scarpelli, Ethiopia)
Asalif and his mother defy Ethiopia's omnipresent modern housing development culture, by continuing to live a life characterised by proximity to nature and rootedness in community. The boy counters the ruptures in his accustomed surroundings and the threat posed by the hyena that haunts his neighbourhood by reinventing himself as a hero: as Anbessa, the lion.
Watch Anbessa on FilmDoo (Not Available in Canada or the USA)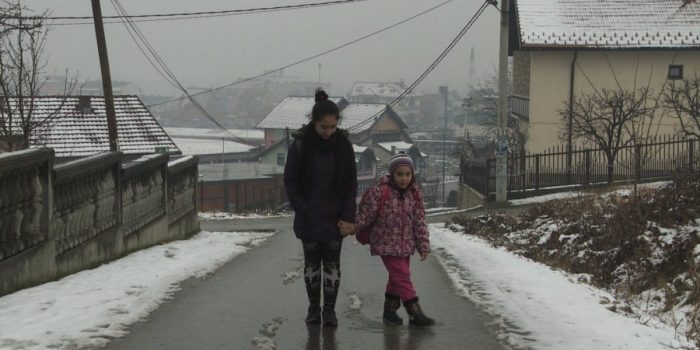 In Our Paradise (dir. Claudia Marschal, France)
In Bosnia-Herzegovina, Indira dreams of elsewhere. In France, Mehdina strives to find her place. Whilst the adults seem to be fighting windmills, the kids grow up in a world of their own with ten-year-old Hasan blissfully wandering on the path of Armstrong and travelling into space. As we follow Indira and Mehdina during one winter season, images of the past confront those of the present and the tale of two sisters slowly unfolds. Pieces of the puzzle come together to unveil an investigation of the human condition and reveal a universal story about family ties, about growing up and finding your place in the world.
Watch In Our Paradise on FilmDoo (Select Regions Only)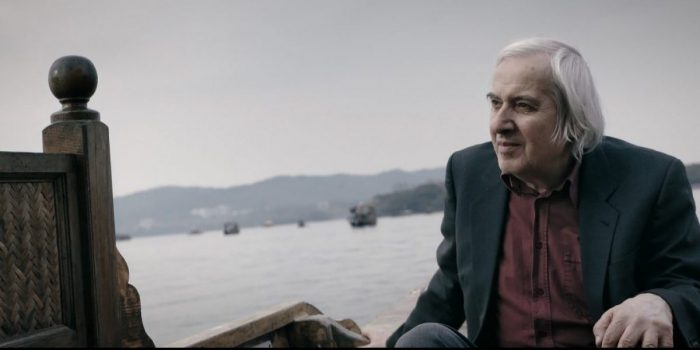 Theo's Formula (dir. Nikolay Vassilev, Bulgaria)
What is important for a perfect education? Should a scientist, especially a physicist, be acquainted with Friedrich Hölderlin poems? Is it possible for someone to teach the moral absolute? Can someone give away the most valuable product nowadays? Or is this just Theo's Formula?
Watch Theo's Formula on FilmDoo (Not Available in Bulgaria)
After five years studying in Paris, Arash has not adjusted to life there and has decided to return to Iran to live. Hoping to change his mind, his two friends Hossein and Ashkan convince him to take a last trip through France.
Watch Before Summer Ends on FilmDoo (Select Regions Only)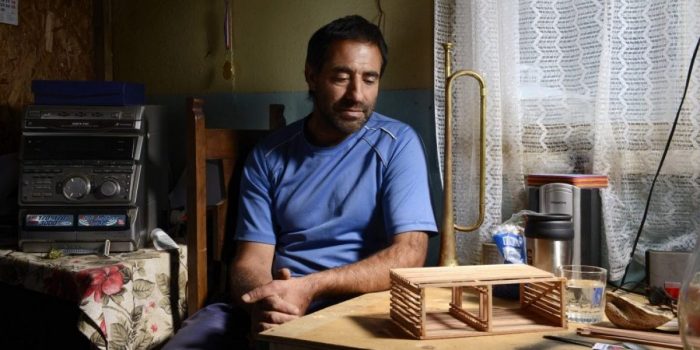 Islander (dir. Stéphane Goël, Switzerland)
In 1877, a Swiss aristocrat, Alfred von Rodt, became the governor of the remote Chilean island that gave birth to the legend of Robinson Crusoe. Exiled from his country and family, Von Rodt strived to build a utopian "little kingdom" until his death, but failed and lost his entire fortune. The film tells the story of this outcast through the lives of his descendants, who today seek political autonomy and a preservation of their indigenous identity.
Watch Islander on FilmDoo (Not Available in Switzerland)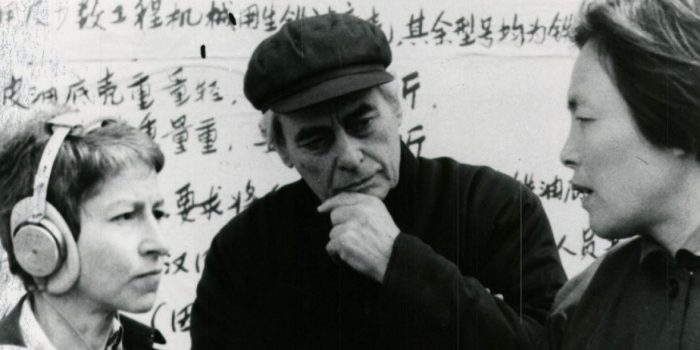 A "restive old lady" Marceline is being called today. Even in her 90s, she is still as radical and emphatically unadjusted as always.
She spent her whole life fighting for outstanding critical documentary cinema – in Algeria, in Vietnam, in China and in Auschwitz, sixty years after her own deportation. Only in her own political exposure she seems to have found a valid justification for her existence after the Holocaust.
Her life-story can be told along the lines of the ideological breaks of the 20th century. "We dreamt of changing the world, but were often mistaken" she says today with relentless clarity. The film follows the broad arc of the life of a remarkable woman: from Holocaust survivor to political activist and combatively critical filmmaker.
Watch Marceline. A Woman. A Century on FilmDoo (Select Regions Only)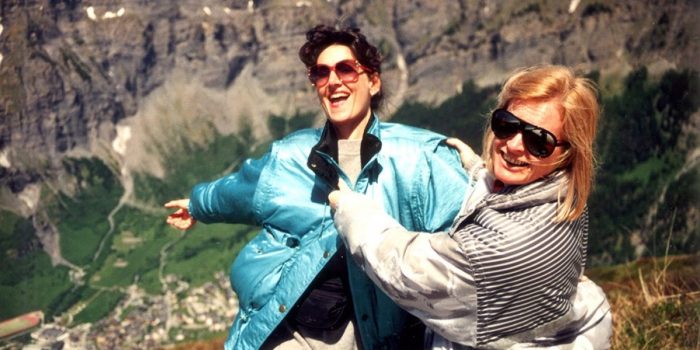 Sisters (dir. Peter Entell, Switzerland)
Story of abandonment and discovery, of silence and of sharing, of how fate has shaped the lives of three women and of how their efforts have changed their lives. One day, six-year-old Shelly followed her classmate Sian home from school. They grew up like sisters. Thirty years later Shelly discovers that she has a biological sister named Linda. An intimate and compelling story of adoption and friendship; three women whose lives were profoundly changed by the events of June 25, 1954.
Watch Sisters on FilmDoo (Not Available in Australia or Israel)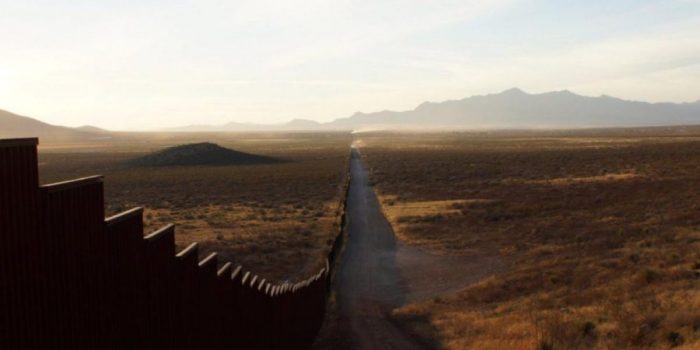 Broken Land (dir. Luc Peter and Stéphanie Barbey, Switzerland)
Somewhere in this deserted landscape along the enormous border, which separates the United States from Mexico, a small community of Americans lives their daily lives in the shadow of the fence, erected to protect them from clandestine immigration.
They all monitor the traces left by the crossing migrants. Stirring shadows on surveillance cameras, skeletal remains fading in the sun or mere footprints in the sand: the ghostly presence of those who are simply passing through becomes an obsession for some of the residents.
Each in their own way is affected by this immense scar, which scores the horizon, and has become a breeding ground for myths and fantasies. Some barricade themselves off behind a multitude of surveillance gadgets, dominated by a fear of the unknown. Others feel the need to actively defend their territory, finding a purpose to their often solitary lives. Others, outraged by the continuous monitoring of the border and the intrusion into their privacy, try to help migrants in need.
Endearing and complex, they disclose their anguish, at the forefront of a society that is closing itself off.
Watch Broken Land on FilmDoo (Not Available in Liechtenstein or Switzerland)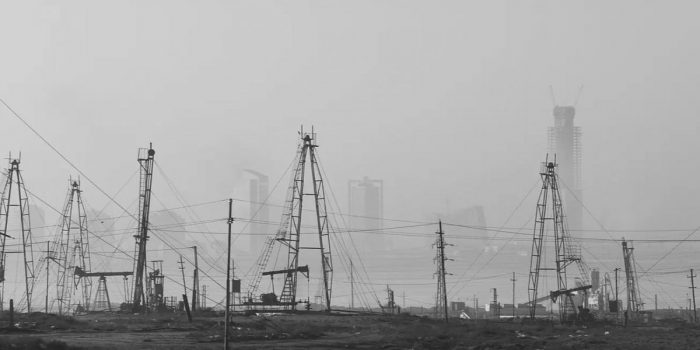 Spoon (dir. Laila Pakalnina, Latvia/Lithuania/Norway)
This film is about a plastic spoon and a society that has reached such a level of development that it extracts petroleum from the depths of the earth, transports it to a refinery, where it is turned into plastic, then transports the plastic to another factory, where it takes on the form of a spoon, then transports the spoons to all kinds of stores and eating establishments, where the spoon's meaningful life lasts a mere ten minutes or so before being thrown out.
Watch Spoon on FilmDoo (Not Available in Latvia or Norway)
Nijolė (dir. Sandro Bozzolo and Giugno, Lithuania)
Seventy years have passed, but Nijolė still doesn't speak Spanish very well. Maybe it is a question of resistance, or yet another facet of her stubbornness or an unconscious attempt not to forget her origins, which her worn-out memory, at more than 90 years old, threatens to forget.
Nijolė doesn't really like people. She is provocative, an artist, an iconoclast; much of which was inherited by her son, Antanas Mockus. Along with the peculiar relationship between mother and son – in fact Antanas is the film's guiding force – their communication and lack thereof, the memories of a Lithuania that, in times of war, had to be fled from, her artistic works and her written reflections, this film has the same irreverent, strong, and somewhat disperse character of the fascinating woman it portrays.
Watch Nijolė on FilmDoo (Not Available in Colombia or Italy)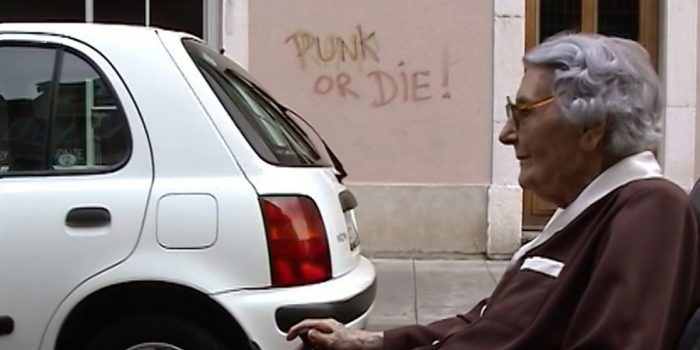 Madame (dir. Stéphane Riethauser, Switzerland)
Madame takes us onto an intimate journey where Caroline, a flamboyant 90-year-old grandmother, and her filmmaker grandson Stéphane explore the development and transmission of gender identity in a patriarchal environment.
Promised to a domestic life in the 1920s, Caroline manages to free herself from the clutches of a forced marriage and becomes a successful businesswoman, defying the social rules of her time. In parallel, Stéphane struggles to play the role everyone expects in his Swiss bourgeois family, until the day he comes out of the closet and sets off on a crusade against homophobia and sexism.
A family saga based on private archive footage, Madame offers a dialog between this extravagant matriarch and her gay grandson, challenging the taboos of gender and sexuality.
Watch Madame on FilmDoo (Select Regions Only)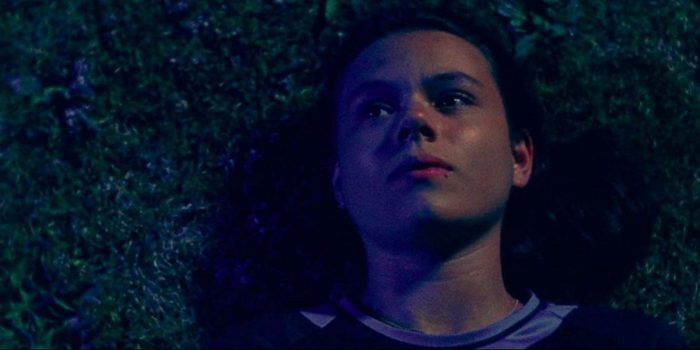 Between dreams and nightmares, Lilith sees the ghost of her lost love.
Watch See My Ghost Passing Away on FilmDoo
Old talents scout Hipólito Vázquez is looking for a child who is "magic with the football". He embarks on a long journey to the distant Club "La Camelia" looking for new talent. But not everything goes as planned, and what he ends up discovering is not exactly what he expected.
Watch How Hipolito Vazquez Found Magic Where He Never Expected on FilmDoo (Not Available in Argentina)
The Troubled Troubadour (dir. Sébastien Simon and Forest Ian Etsler, South Korea)
Two middle-aged Japanese men, a hubristic musician and his stoic companion, travel aboard a wheeled canoe on abandoned train tracks along the Southern coast of Korea. They fall into an ambush set by a tribe of wild Korean children, who mistake the musician for their long-awaited Mountain God.
Watch The Troubled Troubadour on FilmDoo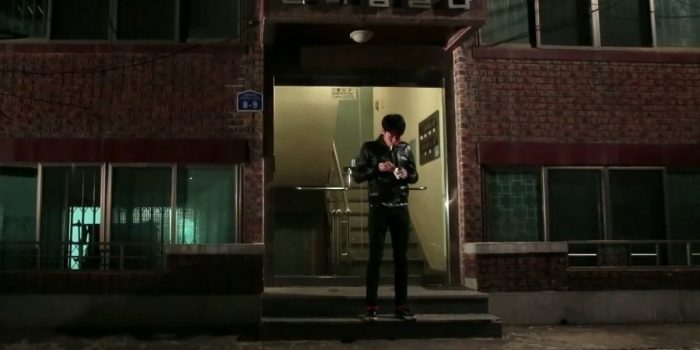 One-Minded (dir. Forest Ian Etsler and Sébastien Simon, South Korea/France)
Shenanigans occur in an apartment shared by two Korean women as one of them brings home a man that she picked up in a club and two thieves invade the place. Meanwhile, a fan oscillates and observes.
Namnam Buknyeo (dir. Yana Lekarska, South Korea)
The surprising success story of a Seoul-based wedding agency that matchmakes South Korean men with North Korean women.
Watch Namnam Buknyeo on FilmDoo
This is the story of a woman in her late 50s. Living alone after her husband passed away and her daughter went for work abroad, she has just retired from her job as a book editor. But one day she decides to take one more last assignment and go on a 1-day trip along with a writer researching for his new book. The trip will take her back to a city that hides the secrets of her past. Will she be able to face them?
Watch November Will Be May on FilmDoo