This week, we bring you a selection of narrative and documentary films from Lithuania, plus a compelling range of new shorts from South Korea and beyond.
Scroll down to learn more!
Non-Present Time (dir. Mykolas Vildžiūnas, Lithuania)
A young man's confusion in present times. The protagonist is looking for answers to questions that are relevant to many of his peers, coming of age in between a nostalgic socialist childhood and ideas pushed by a young democracy, relentlessly rushing forward.
Watch Non-Present Time on FilmDoo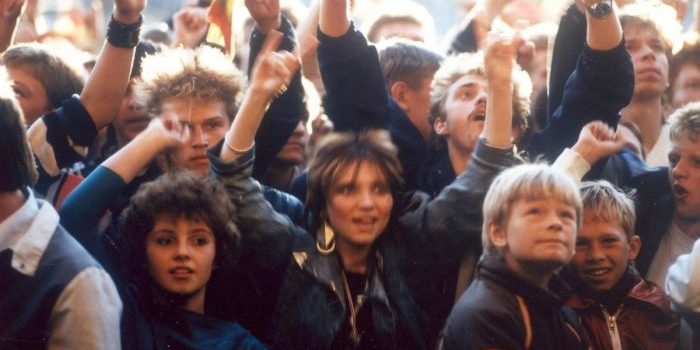 It was the year 1984 when a group of architects decided to organise a one-night music band as a New Year's party joke in Kaunas, Lithuania. The joke proved to be so good that rumours about the exciting new rock band spread from lips to lips and soon their intellectual circus grew into the Rock Marches – massive events involving thousands of people – that transformed into the big meetings for Lithuanian Independence later named the Singing Revolution. This is the story about the people who raised their independence with the smiles and songs regardless of the danger of the situation.
Watch How We Played the Revolution on FilmDoo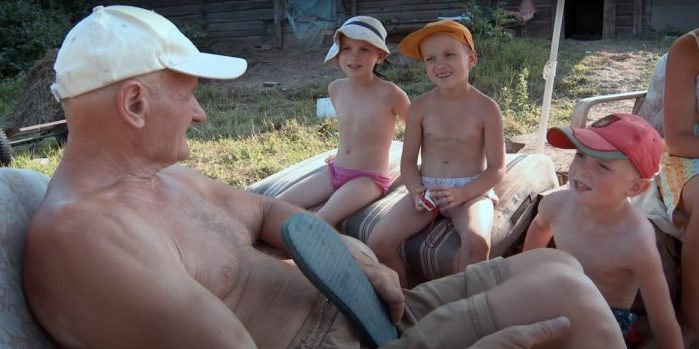 Father (dir. Marat Sargsyan, Lithuania)
Vidas Zenonas Antonovas has been recorded in the book of the most interesting criminals of Soviet Union. He stole around a million rubles from the state's institutions. Together with his accomplices, he hijacked a plane with passengers in order to split for Africa. He has been nicknamed "The Father of Mafia". 20 years of his life was spent in 15 different prisons. Now he is 71 and has a big family – 10 children, 2 grandchildren and a new-born son.
This is a documentary about the values of an ex-con, about a man challenging time and destiny, about the drives of an insatiable lust for life. It is a love story of one family. There are neither romantic moments nor miraculous changes. But there is a strong potential to change our understanding of what a happy and loving family is or could be.
Master and Tatyana (dir. Giedrė Žickytė, Russia/Lithuania/USA/Germany)
Lithuanian photographer, the legend of Soviet Sixties' generation, Vitas Luckus, tragically passed away in 1987. Yet the life and times of the talented rebel still impassion and lead us to a journey questioning why, at all times, we are wary of those who are really free.
Watch Master and Tatyana on FilmDoo
When We Talk About KGB (dir. Maxì Dejoie and Virginija Vareikytė, Italy/Lithuania)
To say life in Vilnius, Lithuania, during Soviet occupation was tense would be an understatement. People were followed and photographed; restaurant dinner plates were bugged to catch potentially illicit conversations; car accidents were staged to waylay people while surveillance equipment was installed in their apartments; and many were detained, interrogated, imprisoned, or worse. Through expertly assembled KGB archival footage, earnest present-day interviews, and cleverly crafted returns-to-the-scene-of-the-crime, directors Maxì Dejoie and Virginija Vareikyté present an acutely compelling contemplation of a "non war" from both sides.
Watch When We Talk About KGB on FilmDoo (Not Available in Italy)
Bam Bam Bam (dir. Yann Kerloc'h, South Korea)
Rock drummer Jin plays with singer/bassist Suhye at a bar in Hongdae, Seoul's art district. A K-pop producer comes by chance, ignores Jin and sees only Suhye as a future star that he could shape with his financial might. It annoys Jin because his main concern is money. And when a drummer gets upset, she hits.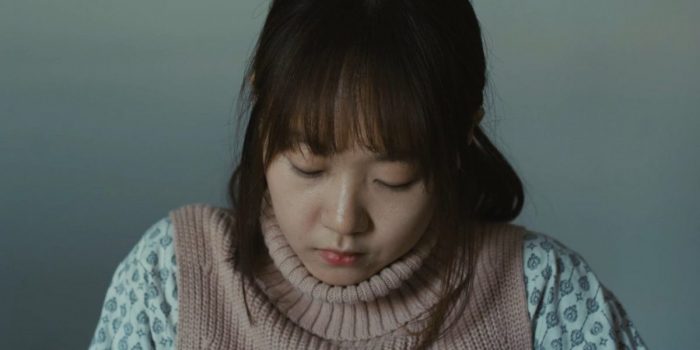 With Ji-In's brain being partially artificial, she faces a wall of discrimination from the "humans". Her classmates and the administration treat her either as purely human or as a fully AI.
Watch Along the Dotted Line  on FilmDoo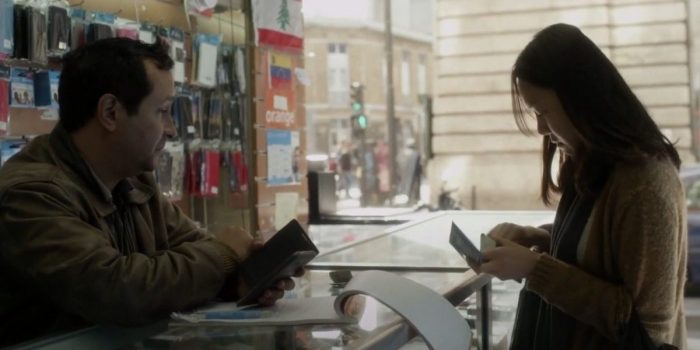 Belle Ville (dir. Won-hee Jung, France/South Korea)
Sun-haw is a Chinese-Korean woman who works illegally in a Korean hostel in Paris. She expects her twin sister, who has just got a tourist visa to come to France. Sun-haw has planned everything: with her sister's passport, she will finally be able to exchange her place and reunite with the sick son she left in China. But on the departure day, nothing goes as planned.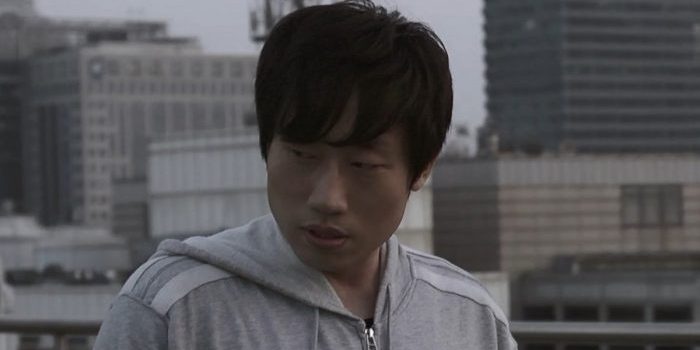 Bag of Bones (dir. Aurélien Lainé, South Korea)
A novice hitman is startled by all his 'contracts' terminating themselves by accident. He celebrates the chance to be paid the big bucks while not actually killing anyone until one of his targets refuses to die.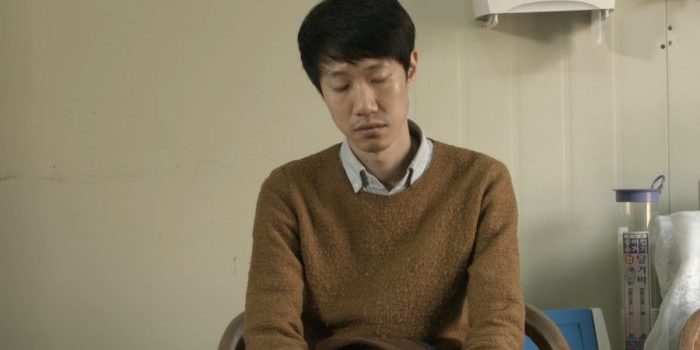 Above the Mist (dir. Gabriel Galand, South Korea)
Moon is a 30-year-old man living in South Korea who no longer wants to live. He is contacted by an illegal agency in the countryside that promises a clean death for him. The only condition is for him to get rid of his remaining personal belongings, which he does when he leaves them his phone and car. Moon passes out after drinking a tea that was poisoned. When he wakes up, he's in an abandoned cabin in the middle of a lake with a rotting corpse inside. Moon realises too late, that what he thought would be an assisted suicide turns out to be plain murder.
Watch Above the Mist on FilmDoo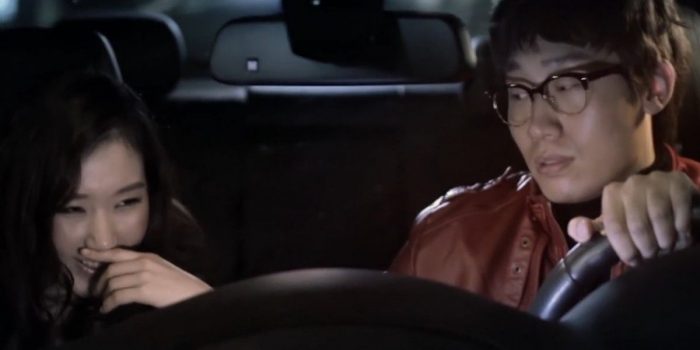 Call Coho (dir. Daeryun Chang, South Korea)
Coho is a proxy driver who gets paid to drive other people's cars so that they can freely go drinking. His clients only think they see a man who is all out of luck but what mysterious past is he actually hiding?
The Confession (dir. John La Raw, Myanmar/South Korea)
A young priest listens as an elderly man confesses to the sin of a murder he committed twenty years ago. The man is riddled with guilt and visibly pained by the choice he made to flee the scene and avoid the police. As the details of the man's crime continue to unfold, the priest suddenly realises that he has a very personal connection to the story.
Watch The Confession on FilmDoo
The Urban Suite (dir. Forest Ian Etsler and Sébastien Simon, South Korea)
A historic residential district within the ancient Seoul city walls, Gyonam-dong embodies South Korea's transformation from the pre-Japanese Occupation era to modern democratization. The Urban Suite's four distinct narratives serve as a meditation on the passage of time and its effects on people and places as experienced by two foreign directors who frequent the district, which is currently under demolition as part of a redevelopment project.
Watch The Urban Suite on FilmDoo
Mountain Whispered (dir. Gabin Tellenne, Lelia Saligari and Yann Kerloc'h, South Korea)
A collective film improvised within the Seoul 48h Film Challenge frame, with several conditions, including a subject (Western) and a compulsory dialogue line about a coming Hell.
A 'cowboy' arrives on a mountain in Seoul to build the next town. But here live two 'Indians', in harmony with the spirit of the mountain.
Watch Mountain Whispered on FilmDoo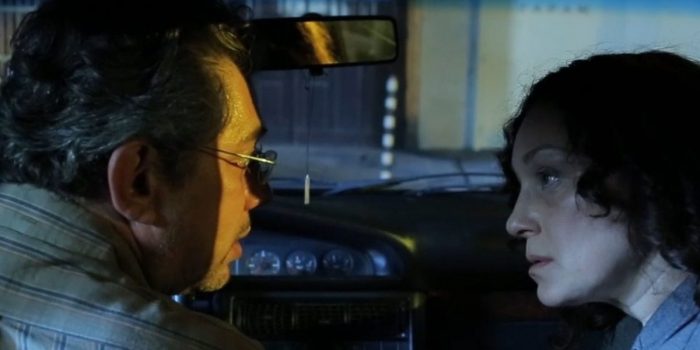 Domino Effect (dir. Yana Lekarska, Bulgaria)
Every couple fights. But tonight's fight will change their lives forever, and she will choose a path from which there might be no coming back.
Watch Domino Effect on FilmDoo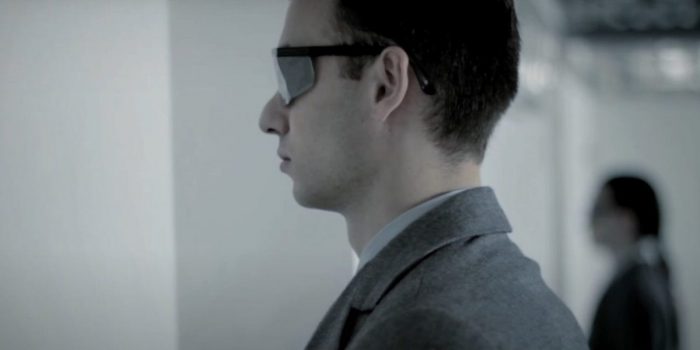 Awakening (dir. Yana Lekarska, Bulgaria)
In an orderly world, he longed for change.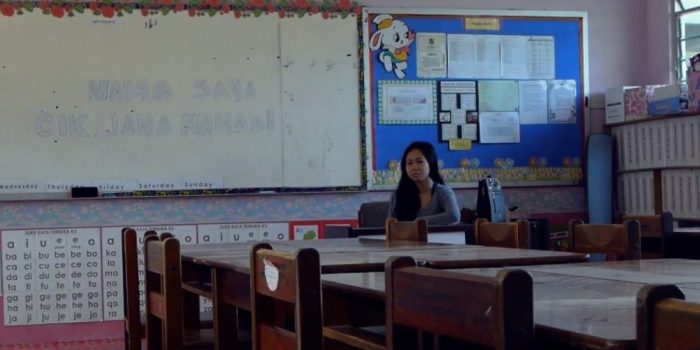 Flower (dir. Christian Lee, Singapore)
Liana is a newly transferred teacher, who is finding the transition a lonely one until someone mysteriously starts sending her a flower every day. There's only one way to catch the secret admirer red-handed.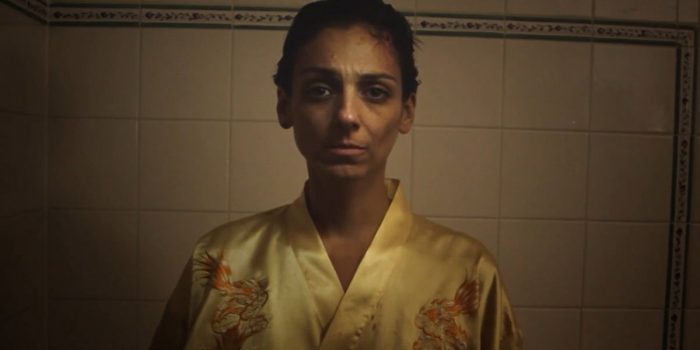 The Last Time (dir. Boulomsouk Svadphaiphane, France)
Love is made of compromise. Sophie is married and takes a lot on herself. But this is the last time…
Watch The Last Time on FilmDoo