The sun is out – and here at FilmDoo, we're celebrating Argentinian cinema by way of the iconic Sol de Mayo. Named in commemoration of the May Revolution of 1810, which marked Argentina's independence, the sun can be seen casting its golden rays on the nation's flag, as well as in many of its cinematic exports.
Scroll down for some recommendations, which will bring the South American sun into your home, or click here to browse our full collection of Argentinian films.
Luminaris (dir. Juan Pablo Zaramella)
This charming short combines live action and stop-motion to craft an absurd and whimsical world controlled entirely by light. A man tasked with 'blowing up' the city's lightbulbs yearns for more. He hatches an oddball plot to escape his humdrum every-day. Set against the sun-kissed architecture of Buenos Aires, this surrealist tale took over two years to produce, but the result is something visually unique and irresistibly playful.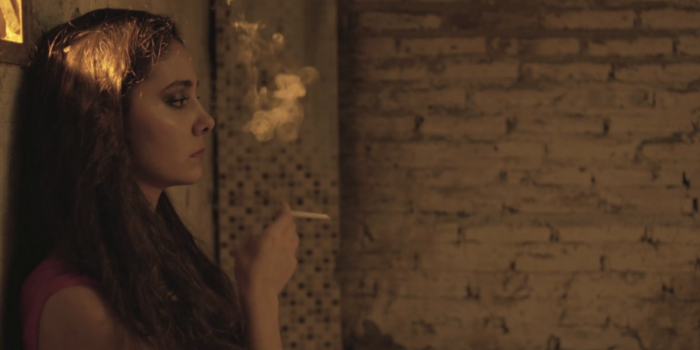 Set over the course of one evening, this moody short uses the amber glow of the sunset to cast eerie shadows on its unfortunate women. A quiet contemplation on the perils of prostitution, this film wordlessly evokes the weight of female suffering through an elusive dual-narrative.
Watch When the Sun Goes Down on FilmDoo
Moon (dir. Nicolás Cefarelli)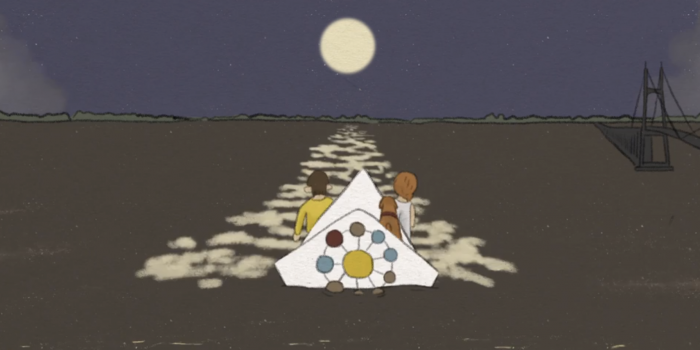 Using his solar system hanging mobile as a propeller, a young boy takes off in search of the moon. Having been enamoured by its pearly glow since birth, his adventures are nostalgically rendered through the film's hand-drawn style. With a wistful music-box score, this fantasy is sure to delight children and adults alike.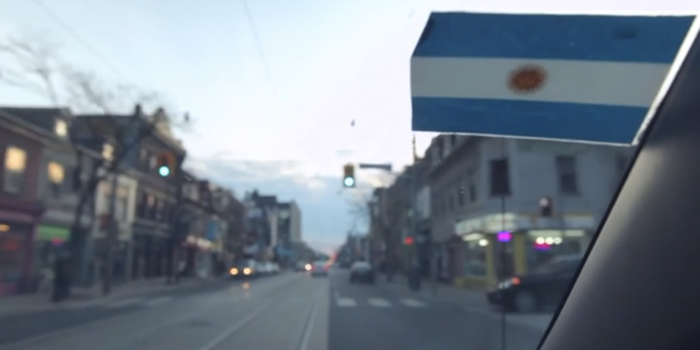 Here is the Sol de Mayo itself, adorning the Argentinian flag. But this is not an Argentinian street seen through the windscreen – rather, this is Toronto. A testament to one of Argentina's most infamous exports, this documentary leaps between Argentina and Canada, interviewing a few of the many people whose lives have been shaped by the art of tango. More than just the dancers, musicians and enthusiasts all delve into what this iconic art means to them. The result is a joyous glance at this passionate dance and those who are passionate for it.
Watch Hearts of Tango on FilmDoo (UK & Ireland only)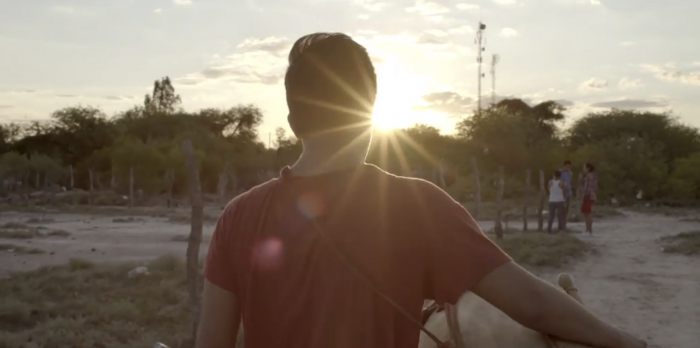 Met by the setting sun, this boy has just been on an almighty journey. A unique coming-of-age story follows a young boy in rural Argentina embarking on a 125-mile walk with nothing to accompany him but a drum. Vulnerable to the dangers of the road, this young apprentice must keep his wits about him to survive this unforgiving world of adulthood.
Watch The Birth of a Drummer on FilmDoo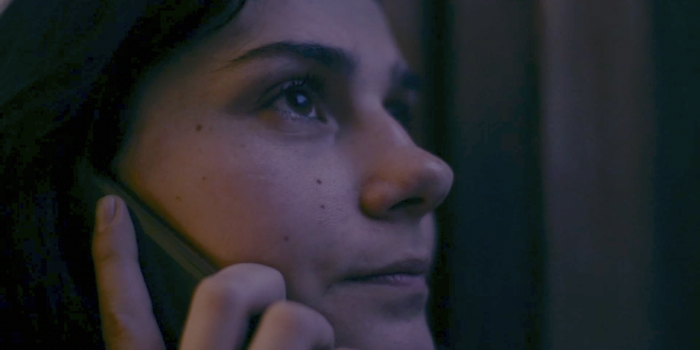 After a night perched between life and death, the rising sun at the close of this thought-provoking short is a symbol of hope. A conversation between a suicidal young woman and a man working at a suicide hotline reveals a dark and hidden past, but revels in the power of redemption. Ultimately optimistic, Porchinitto's film brushes alongside death whilst celebrating life.
Watch The Suicide Hotline on FilmDoo