This week, we bring you a selection of exciting and award-winning short films spanning three continents.
Scroll down to learn more!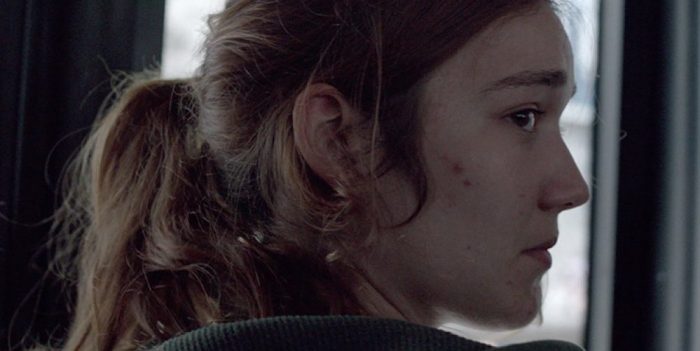 Tuesday (dir. Ziya Demirel, France/Turkey)
At first glance, a film about an ordinary school day for a teenage girl in Istanbul. But as Tuesday details three encounters she has while going to school, playing basketball, and taking a bus home, it becomes an observational exposé of men who believe they are entitled to an unquestioned authority over a woman's personal space.
Vince is a 13-year-old drummer. His father, Fred, is 48, and a faded guitarist, singer and rock "star." He's going to play with him one of his old tunes at his middle school summer party. The trouble is, chain-smoker Fred doesn't really have a voice anymore. Besides, Fred is not really his father…
Watch Rock'n'roll Will Never Die on FilmDoo
Maiden (dir. Stephen Kanaris, Australia)
Set in 1978 in the far outer suburbs of Brisbane, the story centres on greyhound trainer Mick who is struggling to make a living for his family. Mick is so certain that his young maiden greyhound will win that he puts all the family's money on the line.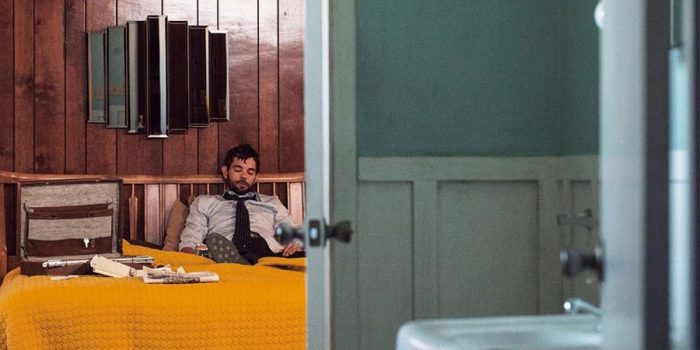 Polaris (dir. Christophe Deroo, France)
Sam is a travelling salesman. His everyday life is spent travelling on the road of California, leaving his wife and child behind. Everything seemed normal, until his car broke down in the middle of the desert and left him stranded in a motel, while in the sky, a strange glow appears.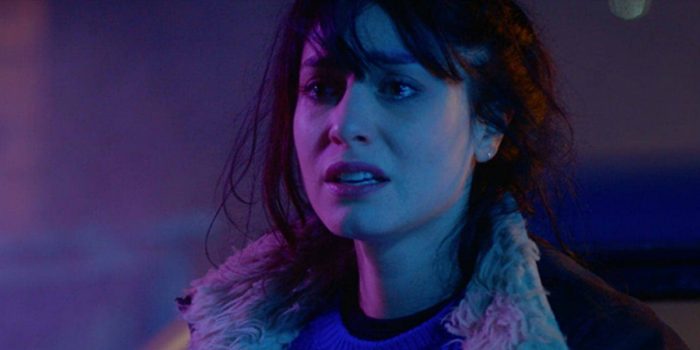 Ride Sally Ride (dir. Julien Hosmalin, France)
A few months after their breakup, Alice and Samuel meet at a diner's parking lot to return the last of their belongings. An unexpected confession disrupts their tense reunion. Between rekindled love and the ghosts from the past, where will this night lead them?
Watch Ride Sally Ride on FilmDoo
Pocket Money (dir. Matt Durrant, Australia)
Two young schoolboys are walking home from school and become witnesses to a shooting.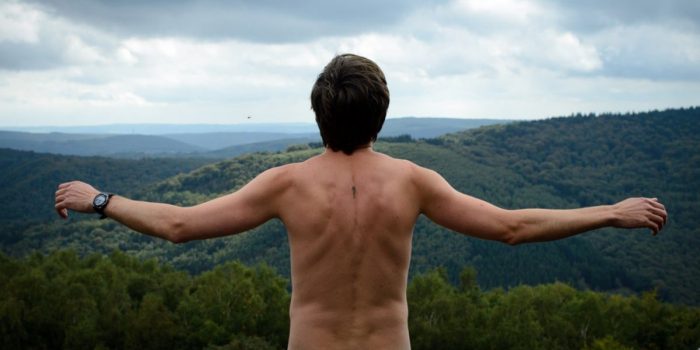 The Black Bear (dir. Xavier Seron and Méryl Fortunat-Rossi, France)
Rule #1: Never feed bears. Rule #2: Do not approach within 100 meters. Rule #3: Avoid surprising bears. Rule #4: Keep your dog on a leash. Now that you know the rules, we wish you a pleasant stay in the natural park of the black bear.
Watch The Black Bear on FilmDoo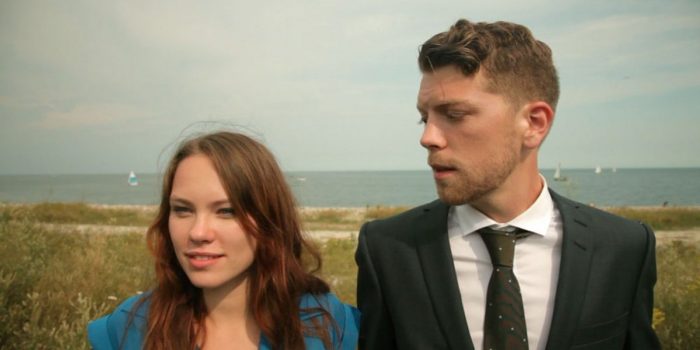 Sly Cad (dir. Michael Seater, Canada)
Jack, John, Jake, however you may know him, knows how to get by. He lives well, sailing on the wealth of mature women's desires. He does this by following his strict Rules of a Sly Cad. Rules that will get in his way when he goes on a twenty-four hour adventure through city and woods with the young and enticing Gabi.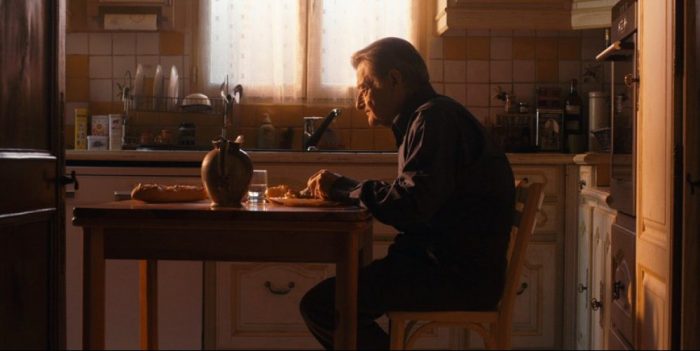 Puzzle (dir. Rémy Rondeau, France)
An old man is lonely after the death of his wife. To fight his boredom, he spends his days making puzzles. The living room walls display dozens of puzzles carefully assembled over his monotonous days. Then one day the old man finds a mysterious box at his doorstep. Inside the box are puzzle pieces. Driven by the desire to discover what it represents, the old man commences to assemble the puzzle. While doing so, strange and uncanny events begin to occur around him.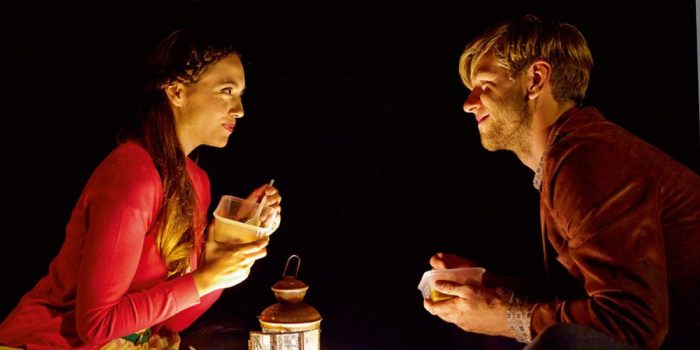 Put Down (dir. Rick Limentani, UK)
John is a socially awkward man in a downward spiral of debt, until a lucky accident propels him into a new career as a black-market pet exterminator. In these difficult times, some families can no longer afford a pet. John has some inventive ways to help them.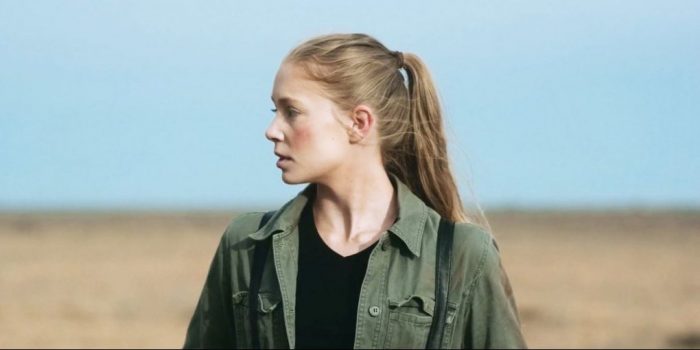 Crossroads (dir. Nicolas Hinze, Australia)
A girl on a quest for a better life is rescued by an ominous, strange-minded drifter.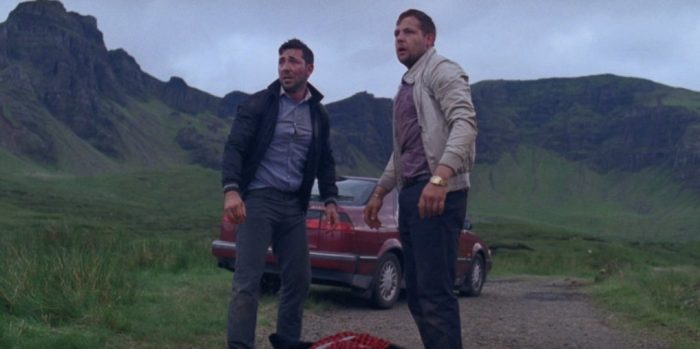 Cerberus (dir. Remy Bazerque, UK)
A modern take on Greek Mythological Eternal Punishments, Cerberus is the tale of two brothers tormenting each other in a scenario they can't escape.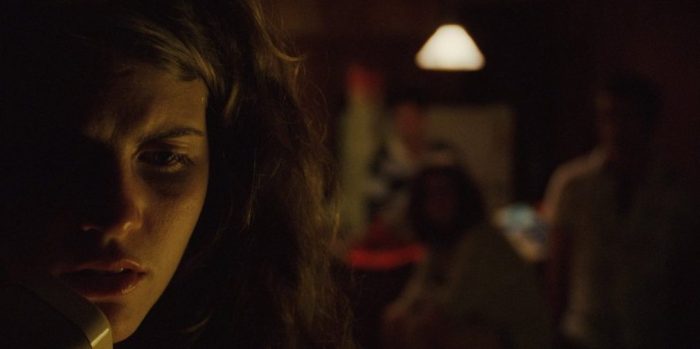 Beach Week (dir. David Raboy, USA)
Five friends rent the beach house that last year housed fifteen. On their last day there, 20-year-old Natalie awakes to find that her best friend, Laure, has gone missing. Racked with anxiety, Natalie goes on the search – but as the day wears on, and mysterious omens reveal themselves, she suddenly becomes terrified of Laure's return.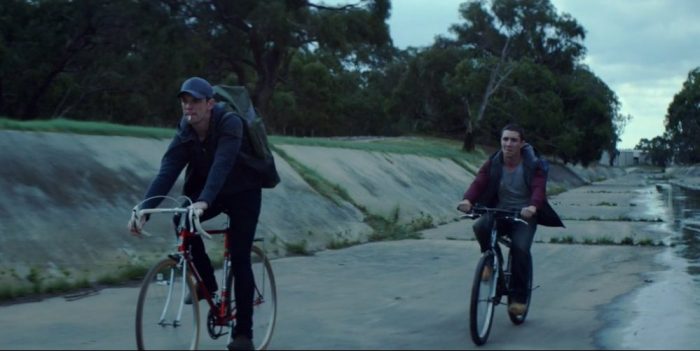 Hit (dir. Daniel Daperis and Jared Daperis, Australia)
When 24-year-old Shane is convinced to join his friend's plan to steal from a nearby factory, their simple grab for cash spirals out of control.
Summer 1996. A small town nestled in the shadow of a gigantic factory. Ben, a shy eleven year old boy, lives there alone with his mom when she leaves him to strike. The coming of the troubling Eva in his bunch disturbs him a little bit more, especially when she mentions the legend of a mysterious creature hidden under a nearby lake's pontoon. As a game, Eva challenges Ben: walk through the "pontoon of the death", and come back. But Ben fails miserably. At night, the Creature appears to him.
Watch I Love Eva Marsh on FilmDoo
The Oracle (dir. Nan Feix, France)
Dave, 35 years old, just committed a murder. In flight, he arrives in a village where he can not leave until he faces redemption. He's trapped in a parallel world, where only the Oracle can give him the right to leave the village. The Oracle is shown by an old jukebox, which gives guidelines to the inhabitants by its songs. Dave must obey the Oracle if he wants to get out one day, but he does not care. He decides to leave the village despite the fact that the jukebox has ordered him to stay. Dave, just before leaving the village, is the victim of a car crash, which makes him understand that he cannot leave anytime soon.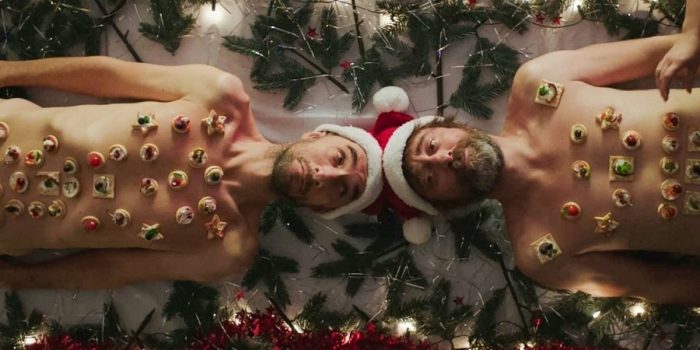 Kapitalistis (dir. Pablo Munoz Gomez, Belgium/France)
"Santa Claus is a capitalist. He brings toys to children of the wealthy and sweaters to those of the poor." – Nikos, aged five.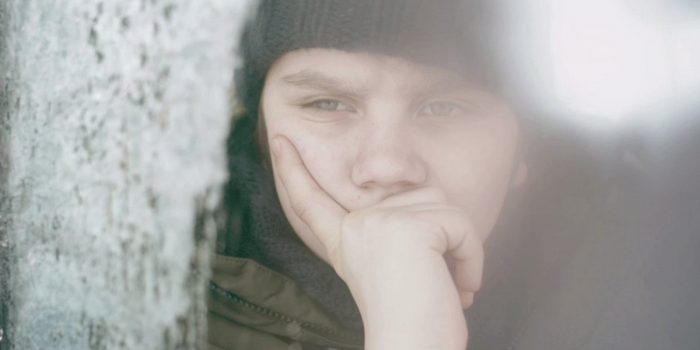 Ice (dir. Anna Hints, Estonia/France/Luxembourg)
Harri is a lieutenant colonel in the Estonian army. Divorced, he only sees his 10-year old son during school holidays. Harri decides to make up for lost time by going to an adventurous father-son winter trip on an island. Missing the last ferry, Harri decides to take a local ice road over the frozen sea.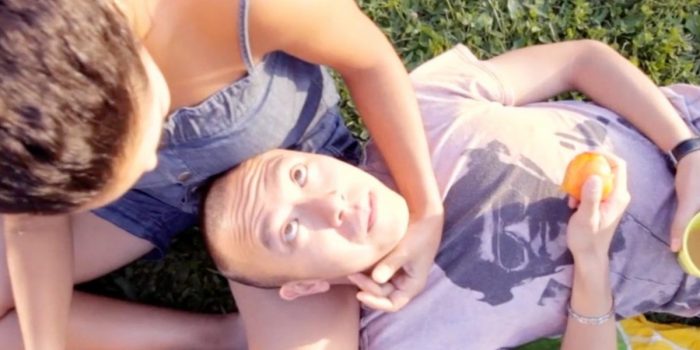 Boom Boom (dir. Steve Tran and Sebastien Kong, France)
Minh is a shy young man crazily in love with his neighbor Jasmine. Every day, he keenly waits for each of her appearances, without daring to talk to her. One day, to save the beauty from an uncomfortable situation, he will have to step up…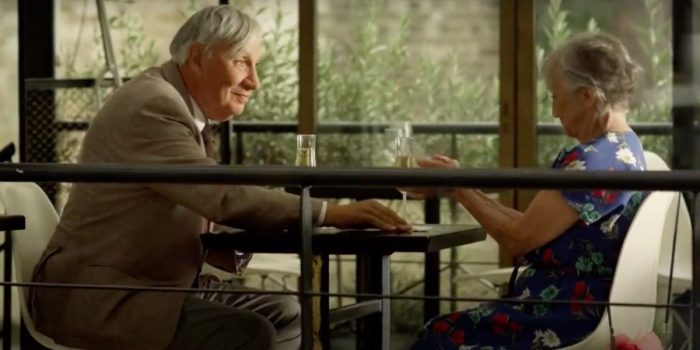 14th of July (dir. Michaël Barocas, France)
As a couple of elders wander through the streets of Paris, feelings start to come back and emotions arise…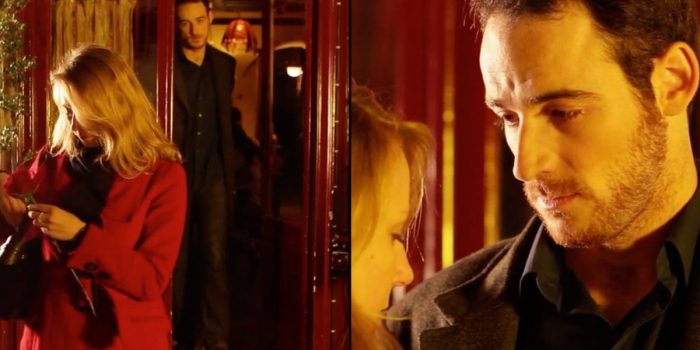 Near Future (dir. Ted Hardy-Carnac, France)
Between love and tragedy, even one glimpse back can make a difference.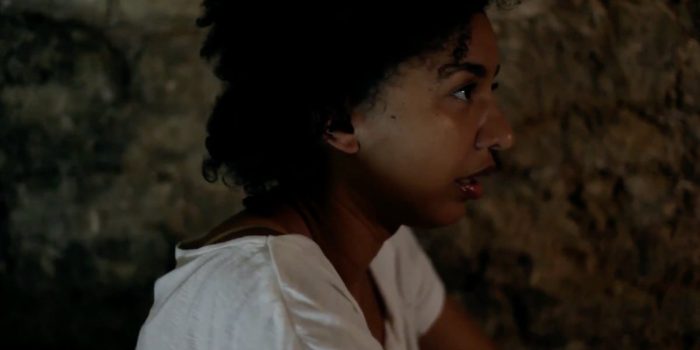 Eve (dir. Boulomsouk Svadphaiphane, France)
Why Eve is waking up in the cellar? What has she done to be locked up?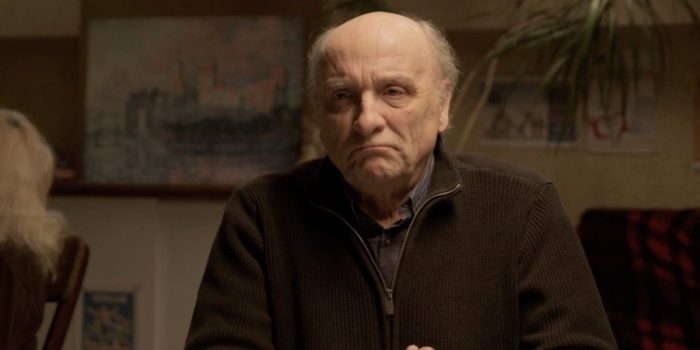 Past Tense (dir. Ted Hardy-Carnac, France)
Of the past, remain memories, like a fragile trace of a time which isn't anymore…