This week, we bring you an eclectic mix of shorts and features, spanning the nations of Spain, China, Croatia and more, plus three new documentary series observing queer life and culture in the Philippines, Japan and Vietnam.
Scroll down to learn more!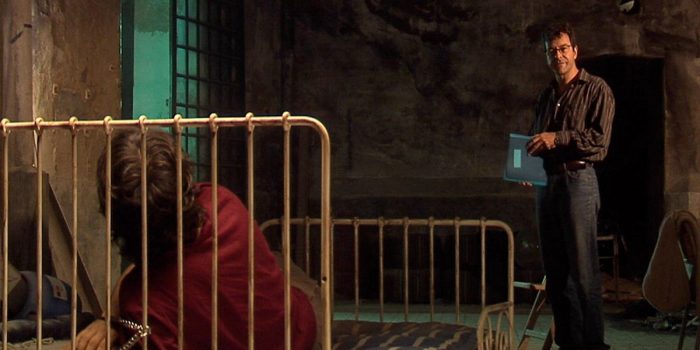 PROXIMA (dir. Carlos Atanes, Spain)
A renowned SF writer is at a local convention to talk about his work. As he takes the podium he renounces his work as utter fictional rubbish and declares that he has found a portal to another world, orbiting the star Proxima Centauri. "Simply listen to my new book-on-CD and be delivered", he proclaims.
Unsurprisingly, this bizarre announcement is not well received by his fans. But Tony, the owner of a specialist DVD and video store is attending the conference and, being an open-minded dreamer, buys the disc to try it out. Are the strange visions he starts to experience real? Have a selected group of humans really found a shortcut to Proxima Centauri system? Could there really exist a conspiracy on Earth to aid an invasion by an alien fleet? And is the super-strong armour he's made to wear really "invisible" or is he simply an emperor parading round in new underpants?
Watch PROXIMA on FilmDoo (Not Available in Germany or Spain)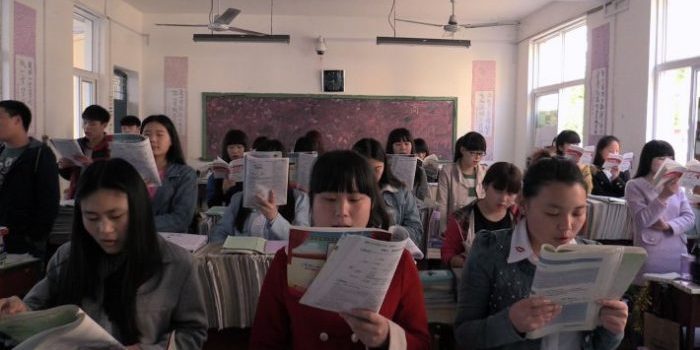 The exams are close and the school year is coming to an end for Peipei, a young aspiring artist in a high school of Henan Province, a poor district of China. Abandoned by her parents, scapegoat of her classmates and teachers, this "wild flower" has never conformed to the rules of the institution and has trouble finding her place.
Watch The Good Education on FilmDoo
Neighbors (dir. Tomislav Žaja, Croatia)
An observational documentary about people with mental illness who are leaving their institution after decades spent in isolation and, once they get out, trying to put their shattered lives back together. The director of an institution for people with mental illness in the Croatian city of Osijek decided to close his institution and to integrate its residents into society. As a social worker, he could not stand anymore to feel like a director of some notorious prison…
Working with themes of isolation and dislocation with a striking visual aesthetic, When Night Fa11s depicts the forlorn love story of Eternity and Wei Wei. Eternity and Wei Wei are two people who are in love, but with vastly different personalities and lifestyles. In addition, both of them have a different understanding and expectation of what this relationship entails. A work of visual poetry, the story laments how seemingly minor issues can snowball, and calls for us to understand our loved ones and cherish that special moment in time.
Watch When Night Fa11s on FilmDoo
UNFAZED (dir. Anjan Bhattacharya, India)
This is a silent film about an old man with trouble hearing. One day, when crossing a busy noisy road, he realises something special about his disability.
Listen to the silence, it has much to say.
Goodbye L.A. (dir. Michaël Barocas, France/USA)
As the day goes by in the city of Los Angeles, Tom, John and Mary are going to experience at their own expense the true meaning of loss.
Bang Bang Club (dir. Jason Chan and Christian Lee, Singapore)
Banks control the world beyond our imaginations. When one bank strips away the livelihood of two young men, they take revenge by joining an elite assassins training group: The Bang Bang Club. Only problem is, the club has links all the way to the highest financial powers of the world, and has other plans for them: covert murders and their own demise. An affair that blossoms with one of the elite female assassins of the club may be the only thing that will ultimately save the the two men – but they've both fallen for the same girl. Framed for murder the two men are pitted against the law, an elite assassins group and eventually each other as they try to uncover deadly secrets at the highest level of the financial system in order to save their lives.
Watch Bang Bang Club on FilmDoo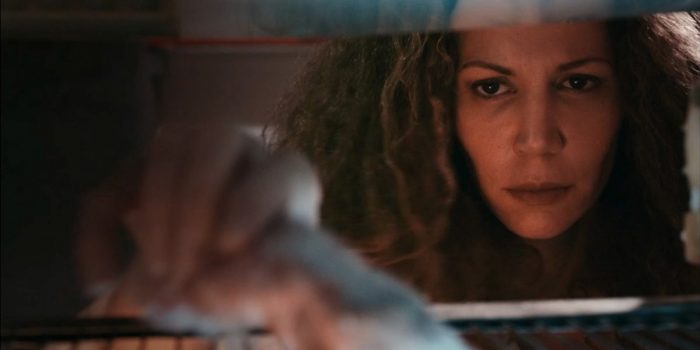 A mother's job is to provide for her children.
Watch The Fairy of the Lake on FilmDoo
The Comedian (dir. Iain Bonner, UK/Taiwan)
An aspiring stand-up comedian attempt to use his comedy routine to spark a connection with a Chinese girl. Surrounded by an empty, urban landscape, intimacy grows.
Her Name is Pang (dir. Yuthlert Sippapak, Thailand)
Took Kae has sweet boyhood memories of a girl named Pang. Took Kae later works with a movie crew in Bangkok on a film starring Pang, who has become an actress. Though Pang appears to be out of his league, Took Kae doesn't give up on his dreams of being with her.
Watch Her Name is Pang on FilmDoo (USA and Canada only)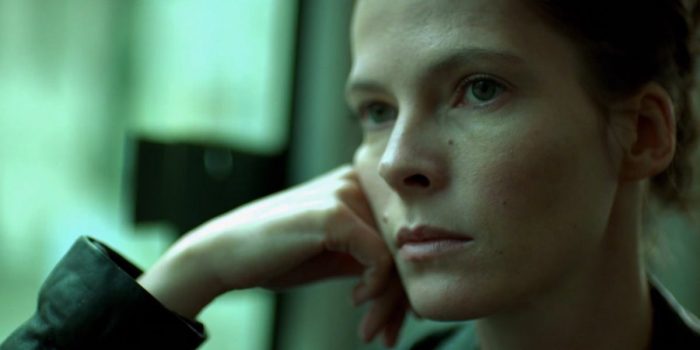 Andrea is a 29 year old german woman who is an employee at a book store in Berlin. Piero is a 45 year old italian man who is conducting a radio show focused on Mediterranean music. One day they eventually meet each other in a cinema. They stare at each other without saying anything at all but feelings arise from their sights. After this first encounter Andrea and Piero will begin to figure out a love affair in their respective inner self between both of them. They do not know anything about each other.
Watch Shadows in the Distance on FilmDoo (USA and Canada only)
Nine out and proud Filipinos with different intersectionalities share their stories and experiences on how it is to be LGBTIQI+ in the Philippines during the 2018 Metro Manila Pride March. We start with Hannah Mae Aldeza, a blind lesbian, followed by gay lawyer, Jesus Nicandro Falcis III. From there, we will move to a gay Christian pastor, Reverend Crescencio Agbayani, Jr., and his partner, Marlon Felipe, and a lesbian couple, Sandy Aloba and Ida Ramos, together with their son, Liam. Lastly, we will hear from a gay couple of twelve years, Randy Estrellado and Keith dela Cruz, and a young pansexual activist, Vince Liban. Their stories provide insights on the pressing issues affecting the LGBTQI+ community in the Philippines.
Watch Queer Asia: Philippines: Out and Proud on FilmDoo
Queer Asia: Philippines: Out and Proud is the first instalment in Gagaoolala's Queer Asia: Philippines series, which also includes Positive and Trans-Sit: A Transgender Situationer in the Philippines.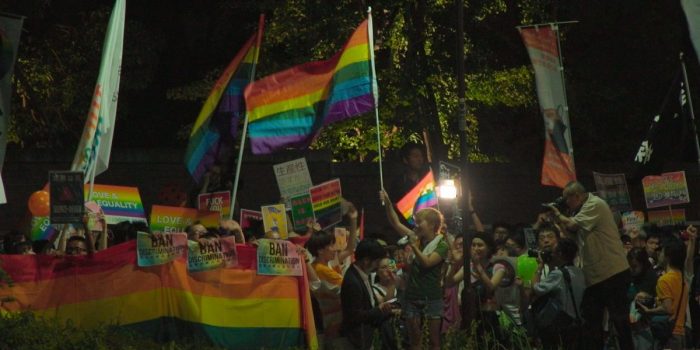 Asako Makimura, a lesbian writer, has a consistent theme to her work, "Listen to what can't be said but needs to be shared." She speaks up for the LGBTQ community while researching the dilemma and situation of Japanese queers in modern days. We also interviewed Natose, a lesbian YouTuber, Junko Mitsuhashi, a transgender researcher on Japanese history of gender, and Taiga Ishihawa, the first openly-gay politician in Japan.
Watch Queer Asia: Japan: We are Everywhere on FilmDoo
Queer Asia: Japan: We are Everywhere is the first instalment in Gagaoolala's Queer Asia: Japan series, which also includes LGBT Manga and Go-Go Dancers.
As the Vietnam LGBTQ movement progresses and with queer taboo gradually being abolished, modern queer culture is flourishing. However, the lack of education on queer visibility in history still disconnects the present from the past. Where were we in feudal times? Were there any LGBTQ figures in history? Before the term LGBTQ, what were we? To many, the way forward is to go back, and this film aims to find the answer to native Vietnamese queer identity.
Watch Queer Asia: Vietnam: Our Queer History on FilmDoo
Queer Asia: Vietnam: Our Queer History is the first instalment in Gagaoolala's Queer Asia: Vietnam series, which also includes Dating with Dan Ni and Mother's Hands.