This week, we bring you a romantic pair of dramas from Singapore, plus an homage to Italian horror from France.
Scroll down to learn more!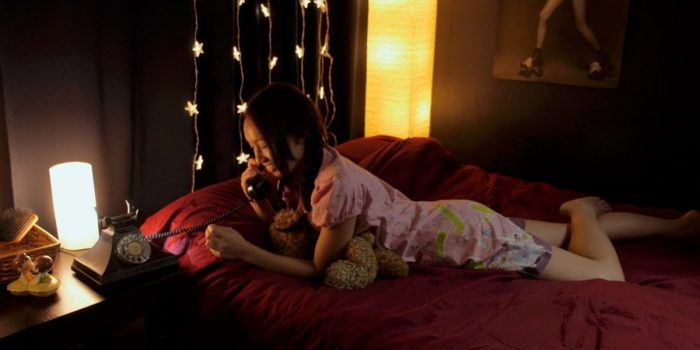 Perfect Girl (dir. Jason Chan, Singapore)
Since high school, Stan and Jenny have had crushes on each other. They wrote letters to one another over school holidays but in person they barely spoke; sharing only the occasional lingering glance and smile. Over the years they fantasized about how perfect they would be as lovers. Ten years later they bump into each other and have the chance to make it a reality but it's not that simple; self doubt, fear of rejection, of losing their fantasies will hold them back from what could be the perfect union.
The Black Gate (dir. Guillaume Beylard and Fabrice Martin, France)
Siblings, David and Sarah didn't meet since the murder of their parents. Sarah has received a mysterious book from her uncle and asks David to go with her to the Uncle's residence in the countryside. At the same time three mobsters are wanted by the authorities after a bank robbery. The siblings and the gangsters will be trapped in a place leading to the depths of Hell. Death, destruction, and the awakening of the Beast will follow.
A French homage to Italian horror cinema of the late '70s and early '80s.
Watch The Black Gate on FilmDoo
1400 (dir. Derrick Lui, Singapore)
An exploration of aspects of love: a married couple constantly meeting for rendezvous; a middle-aged man who insists on his dates wearing something from his deceased wife's wardrobe; and a poor foreign girl who dreams of settling down with "the right man".