This week, we bring you an exciting mix of short films from Colombia, ranging in genre from dark comedy to documentary.
Scroll down to learn more!
Paula is a young free-spirited girl who lives with her musician father in a big loud city. On the verge of leaving her teenage years behind, she's fully exploring what life has to offer: drugs, sex, parties, friends… Social life is crucial at this point of acceptance and self-knowledge. Nonetheless, her apparent confidence tumbles when love crosses her path. When everything goes wrong and she returns home, an encounter with her father will bring her the calm she was looking for all along.
Watch The Drawing of a Fish on FilmDoo (Not Available in Colombia)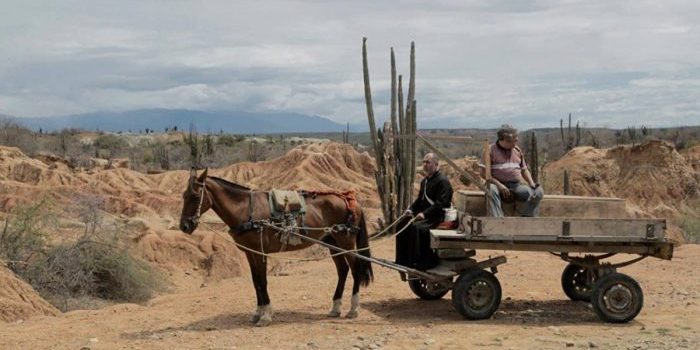 Cemetery (dir. Luis Fernando Villa, Colombia)
After receiving a call announcing the visit of a Church delegate to San Luis de Frá, a town both ordinary and absurd, Jose Maria Marin, the priest in charge knows the time to be held accountable has come. To save himself, he and his sacristan will have to find a corpse and inaugurate the cemetery no matter what. Their journey will show us the consequences of living in a world in which the ends justify the means.
Watch Cemetery on FilmDoo (Not Available in Colombia)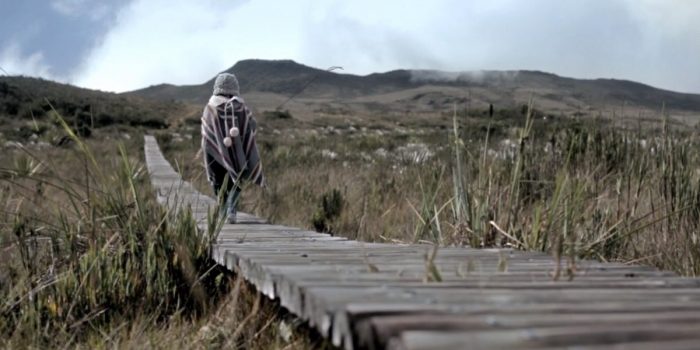 Water Path (dir. Carlos Felipe Montoya, Colombia)
Nicole is a 6-year-old girl who lives with her mom in the middle of the Paramo (a kind of moorland in the Andes). One morning, the mother asks Nicole to go and find some water. She tells the girl to take the water from the spring where it is pure and warns her not to take it from the pond, where it is murky and might bring along foreign bodies. Nicole goes through the moor, looking for the spring. But an encounter on the road will face the girl with her reflection in the pond waters, leading her to make a moral decision with unexpected consequences.
Watch Water Path on FilmDoo (Not Available in Colombia)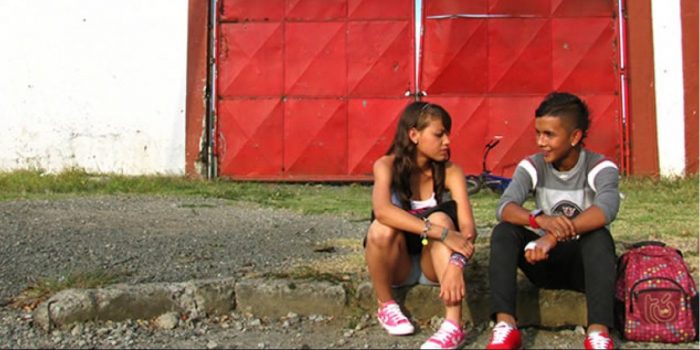 Solecito (dir. Oscar Ruiz Navia, Colombia)
The protagonists of this film met the director during a casting session at their high school. Right there, they told them, each one by the other's side, the story of their relationship and how they broke up. What if fiction could bring them back together?
Watch Solecito on FilmDoo (Not Available in Colombia)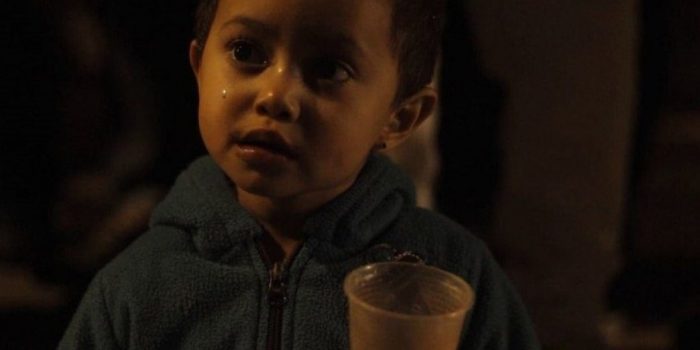 The Favourite (dir. María Fernanda Ariza Orozco, Colombia)
In the centre of the city of Bogotá where everything seems to be lost between drugs, alcohol and prostitution, the inhabitants of the La Favorita neighbourhood meet every Thursday to offer a piece of bread and a glass of chocolate to those who may not have had a bite to eat in days. The Chocolate and Bread Foundation works to bring joy to those who have been pushed aside and forgotten by the rest of the great city.
Watch The Favourite on FilmDoo (Not Available in Colombia)
Dance (dir. Dario Vejarano, Colombia)
A bored man visits an improvised dance academy, where he meets his instructor in whom he finds, against all odds, an ally to combat his sadness.
Watch Dance on FilmDoo (Not Available in Colombia)