By Sharon Calingasan
These past few years have seen a distinct rise in gay/LGBT genre movies in Thailand. A number of factors could be attributed to this growth, one being that, unlike several other countries in the Southeast Asia region, there are no laws here prohibiting homosexuality. With some areas of exception (same-sex marriage, for example, is still not permitted), being gay is reasonably accepted in the country. A 2013 USAID report ("Being LGBT in Asia") also mentions that Thailand's Tourism Authority is actively promoting the country as a gay paradise.
All this goes to show that the modern Thai society is steadily embracing the LGBT community. Let's take a look at some of the most popular gay films from Thailand, which made it big at the tills and were highly favored by the viewing public.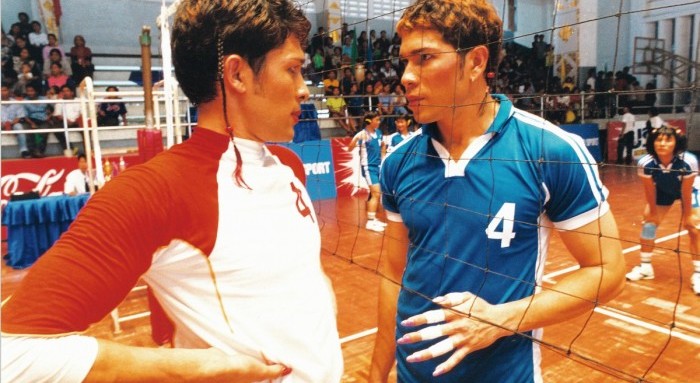 10. The Iron Ladies (dir. Yongyoot Thongkongtoon, 2000)
Total Gross Sales: $110,825
Awards: Reader Jury and Teddy Award, Berlin International Film Festival; Audience Award, Dublin Gay & Lesbian Film Festival; Audience Award, New York Lesbian & Gay Film Festival; Chaichan Nimpulsawasdi, Best Supporting Actor, Thailand National Film Association Awards
Funny and colorful, this film is based on a true story about the Thailand National Champion Volleyball team. What makes it a unique team is that it's made up of gay men as well as transvestite and transsexual team members. Some critics are quite lukewarm in giving their opinions but the film has very meaningful messages, particularly the importance of teamwork as well as the desire for respect and acceptance. Viewers will be entertained by the costumes and dialogue but, most importantly, by the team's superior talent and skills in the sport of volleyball.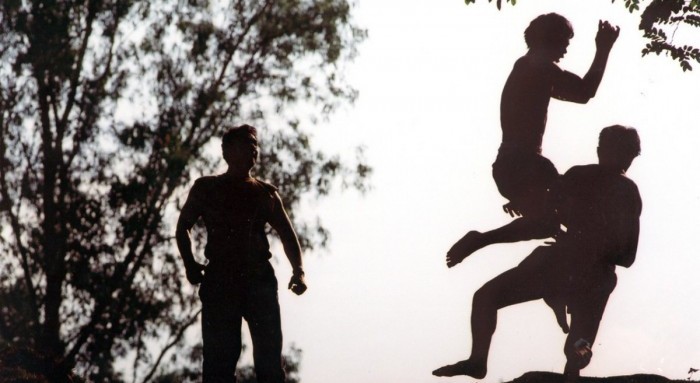 9. Beautiful Boxer (dir. Ekachai Uekrongtham, 2004)
Total Gross Sales: $133,920
Awards: Outfest Achievement Award, L.A.Outfest; Best Film, Milan International Lesbian and Gay Film Festival; Sebastiane Award, San Sebastian International Film Festival; Asanee Suwan, Best Actor,Thailand National Film Association Award; Best Picture, Thailand Nat'l Film Association Award; Sorapong Chatree, Best Supporting Actor, Thailand National Film Association Award; Best Feature Film, Torino International Gay & Lesbian Film Festival
Applauded by audiences and well-received by award-giving bodies, this film is based on the true-to-life story of muay thai boxer Parinya, better known as Nong Thom to sports fans. Widely touted as an inspiring and impressive rags-to-riches story, Beautiful Boxer shows the struggles, sacrifices and determination that one person is capable of (amidst panoramic views of an enchanting Thailand) in order to achieve that one precious wish all along: a sex-change operation.
8. It Gets Better (dir. Tanwarin Sukkhapisit, 2012)
Total Gross Sales: $227,745
Awards: Kawin Imanothai, Best Supporting Actor, Thailand National Film Association Awards; Best Costume Design and Best Art Direction, Thailand National Film Association Awards
Three stories that seem to intertwine as one, this film boasts colorful and interesting characters. The main cast includes Panupong Waraakesiri, who just came back from the US to decide on the future of the 'ladyboy' club he inherited from his father and, in the process, falls for a ladyboy himself; Penpak Sirikul as a transgender woman; and Pavich Suprungroj, who enters monkhood upon his father's wish and falls in love with his master. With attractive cinematography and heartfelt performances, the film celebrates cultural diversity regardless of whether you're transgender, gay or straight.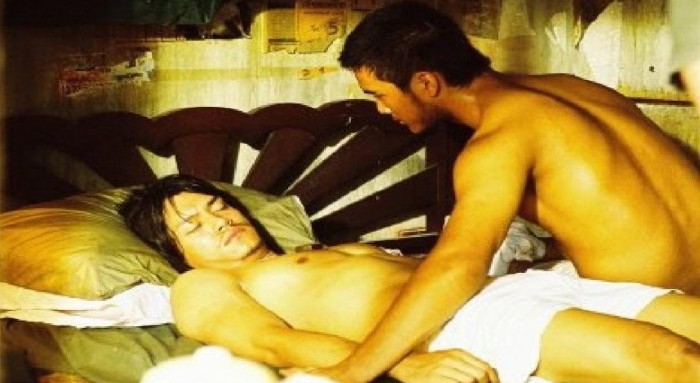 Total Gross Sales: $322,994
Awards: Grand Prize, Brussels International Independent Film Festival; Best Sound, Best Screenplay and Best Cinematography, Thailand National Film Association Awards
Harsh but tender; heartfelt and polite. This unique film sees captor and victim fall in love in pure Stockholm-syndrome style. A noteworthy musical score and two strong leads (Rattanaballang Tohssawat as Mehk, the supposed-to-be assassin; and Chaiwat Thongsaeng as Iht, the victim) are generally the main factors attributed to the great box-office performance of this action-thriller-romance.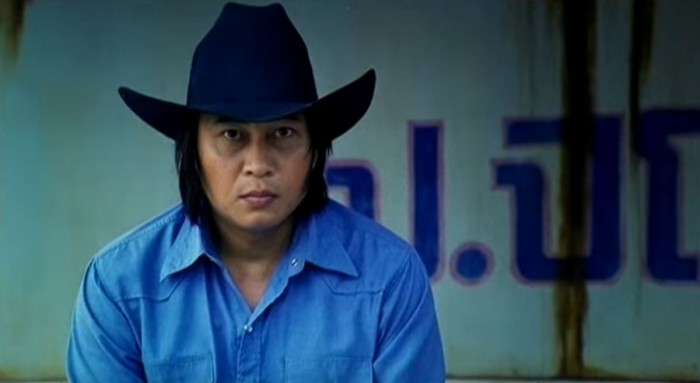 6. Ghost Station (dir. Yuthlert Sippapak, 2007)
Total Gross Sales: $620,876
Funny as it is scary, Ghost Station is heavily inspired by the US award-winner Brokeback Mountain, albeit in a comical way. The film is about a gay couple, Udd and Yai, who relocates to a remote town that's surprisingly comparable to the backdrop of their aforementioned favorite film. The conflict starts when Udd finds out about Yai's philandering and plots to terminate him but then, once the real twist drops, it becomes apparent that an otherworldly presence is in their midst. Wacky enough to leave you cracking up with laughter!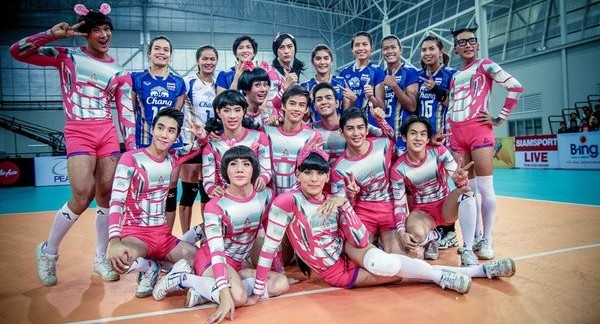 Total Gross Sales: $646,504
A late instalment in the Iron Ladies series, the film follows further triumphs and adventures from the transvestite and transsexual athletes. Like the earlier installments, it promises the fast-paced action on court and the vibrant portrayals of the colorful characters. Despite an unfocused plot at times, this slapstick comedy definitely has at least one thing going for it: Coach Bee, played by Sudarat Budporm, who gives contrast and added humor, resulting in a solid box-office-contender of a movie.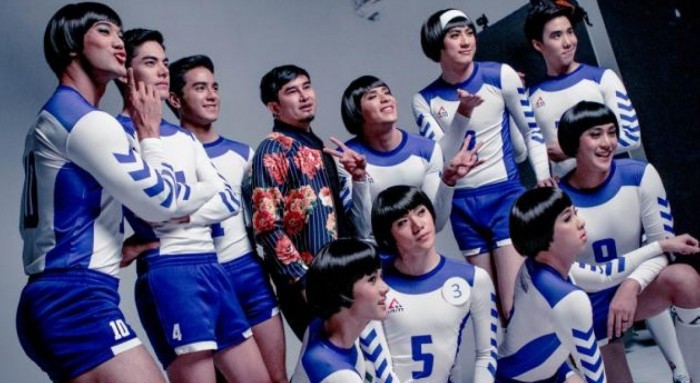 4. Iron Ladies 2 (dir. Yongyoot Thongkongtoon, 2003)
Total Gross Sales: $1 Million
The first sequel to the original box-office hit, this film continues the fun and action established in the previous movie with some loud costumes that match the similarly eccentric personalities of the characters. In this film, viewers witness a falling out amongst the team leading to their disintegration. However, living up to its feel-good form, the team ultimately reunites. Funny and engaging, this film showed great strength at the box-office.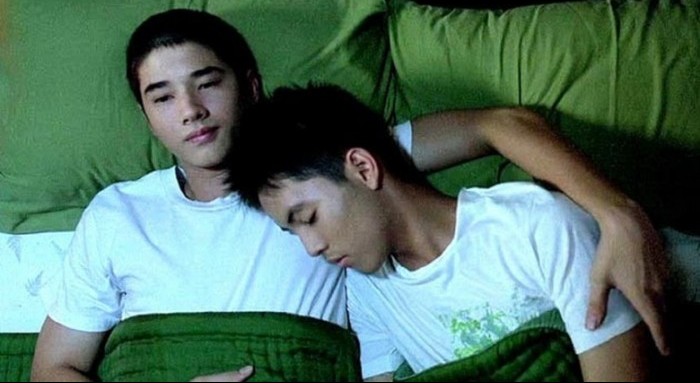 3. The Love of Siam (dir. Chookiat Sakveerakul, 2007)
Total Gross Sales: $1,405,711
Awards:  Mario Maurer, Best Actor, CineManila International Film Festival; Audience Award, Osaka Asian Film Festival; Laila Boonyasak, Best Supporting Actress, Thailand National Film Associationn Award; Chookiat Sakveerakul, Best Director, Thailand National Film Association Award; Best Picture, Thailand National Film Association Award
Poignant and with some very powerful performances, this feature enjoyed a warm reception from viewers and critics alike. A story about two old-time friends who meet again, this isn't just your usual coming-of-age film. It also tackles unrequited love between the two young men and it's a striking family drama to boot. Mario Maurer and Witwisit Hiranyawongjul deliver heartwarming portrayals with great support given by the rest of the cast.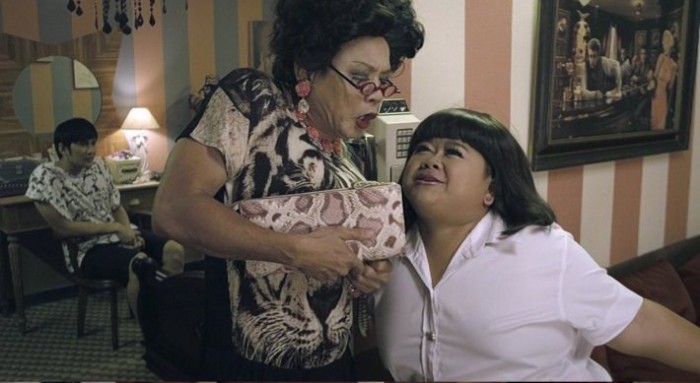 2. Haunting Me (dir. Poj Arnon, 2007)
Total Gross Sales: $1,569,231
Riotously funny from start to finish, Haunting Me follows four outrageous and past-their-prime drag queens/gays who run a boardinghouse for boys. Scary yet amusing incidents abound when two ghosts begin haunting their place, requiring the group to hatch the perfect plan to help avenge the spirits if they want to turn things back to normal again. Viewers found the film engaging for its funny dialogue and the wacky acting of the cast.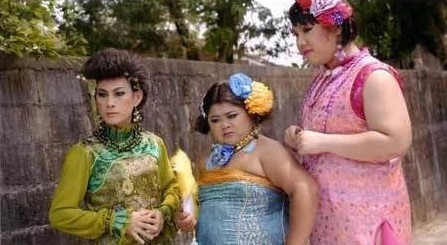 1. Kung Fu Tootsie (dir. Jaturong Mokjok, 2007)
Total Gross Sales: $2,442,749
Awards: Best Costume Design, Thailand National Film Association Awards
The runaway commercial winner as far as gay-themed films go, Kung Fu Tootsie has a unique, playfully funny mobster-flavor to it, minus the blood and violence. In the fight for supremacy, gang leader Ma Yong Hai badly wants his son Tao to be his successor. Here lies the conflict, in that Tao is badly injured so a replacement is needed – and who better to pass off as Tao than his gay erstwhile twin brother, Tien, who is currently dreaming of becoming a girl? Hilarious adventures follow, amounting to one big humorous riot. The stunts and sequences, which will remind many viewers of Stephen Chow's Kung Fu Hustle, were likely among the decisive factors in the film's considerable box office success.
These films make up the list of gay films that garnered the largest audiences and most plentiful ticket sales. Thais in general adore the horror-comedy and romance genre hybrids when it comes to gay-themed movies, as well as other categories.
Also worthy of mention, however, are two other films, which, though hardly box-office giants, were recognized for their outstanding stories, these being Tropical Malady, directed by Apichatpong Weerasethakul, which won Jury Prize at Cannes Film Festival; and How to Win Checkers (Every Time), directed by Josh Kim, which claimed various awards from both Thai and American award-giving bodies. Clearly gay films these days enjoy a strong following and audience in Thailand, surely ushering in more promising output and talented filmmakers in the coming years.