By Leni De Castro
Expect a degree of excellence in most Thai comedy films. These had to pass through years of evolution to get rid of the cliches and all the borrowed lines, antics and techniques. There is still a huge volume of slapstick, mime, clowning and physical comedy which have time and again been proven to really hit the funny bone, but the Thai has learned timing, rhythm, beat and even pregnant pauses among other things, and have developed their own brand of non-Hollywood but effective notoriety, enthralling even foreign audiences. There is rarely a display of the virulent stand-up styles prevalent in the backrooms of NY, but these are effective productions nonetheless, even merging well with other genres like romance, action, horror and the musical.
Thai comedy films have developed their own brand of slapstick antics and techniques which mesh well with their chosen plots. These top five picks are the best of the crop so far and were proven box office hits domestically.
Only the Thai can so seamlessly put together a musical, murder mystery and comedy in one film. Horror comedies have become all the rage in Thailand over the years and they did not have to resort to spoofing other horror flicks. Instead, Thai filmmakers have come up with new material to merge the two genres seamlessly. Moreover, let's not forget the comedy queendom of LGBT stories about triumph over discrimination; and lastly, rom-com or romance comedies which raise the irony levels of life. Here are the top five Thai comedies that shouldn't be missed: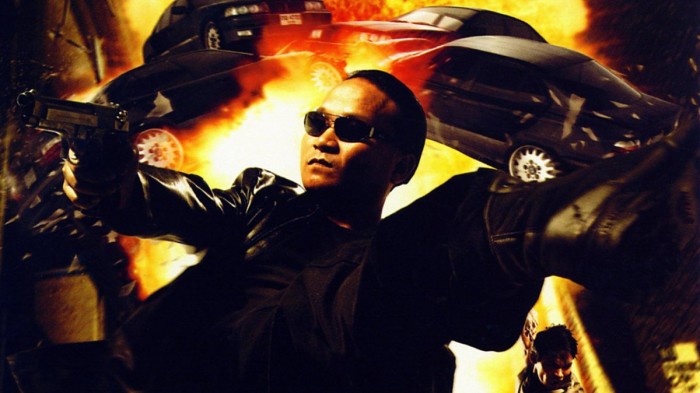 1. The Bodyguard (dir. Prachya Pinkaew, 2003)
If the gun battle opening scene doesn't give viewers the dose of action they need then nothing can. The film's purpose is to inject combat and comedy in equal measures for the ultimate satisfaction of action film buffs, utilising all faculties to keep things fun and entertaining from start to finish (except for the teen romance sequences, which can be considered cues to refill the popcorn bowl or go for a bathroom break).
As the title implies, it is the story of a bodyguard – specifically one failing to do his duty to protect the richest man in Asia. After the death by assassination of his boss, the son and heir apparent fire the title character, who subsequently vows to redeem his self-respect, salvage his reputation, avenge the death of his deceased boss from the henchmen and their leader, and, eventually, save the son from danger. The Bodyguard is pregnant with action and comedy scenes from start to finish, with more than a few cameo appearances by Thai A-list stars and personalities including Ong-bak star Tony Jaa. Kickboxing duels and shootouts orchestrated in the John Woo style with white doves complete this thrilling action-comedy.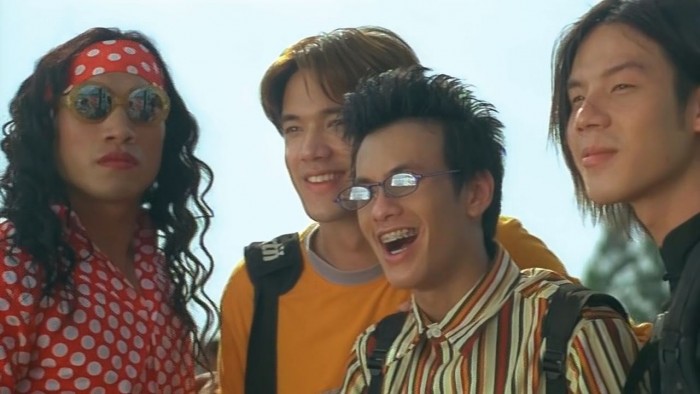 2. Body Jumper (dir. Haeman Chatemee, 2001)
While on a school health project in Sam Kotr, a group of university students, while spying on their hot classmate Ger bathing on a river, accidentally open a well where the evil spirit of Pop was imprisoned 60 or more years ago by village exorcists. Pop wreaked havoc back then in Roi Et, where she killed all the men in the village. Her spirit, having escaped, jumps into the body of Ger and resumes her killing spree after the kids return to the capital. But, unable to satisfy her appetite for liver, she becomes a nymphomaniac. This lends a wonderful twist to the story, enabling her to attract more men until exorcist Kong uses extraordinary items to catch her while arming the students with weapons that would subdue her.
Body Jumper's merging of horror, tragedy and comedy results in a flick that is quite a bit better than expected, surpassing many Thai features of the same genre. The cinematography, the monster effects, make up, and sound tech are exceptional; the transformations are believable; and the music only enhances the humour and horror of the mood. Audiences would probably ache to watch a sequel.
3. The Iron Ladies (dir. Yongyoot Thongkongtoon, 2000)
Iron Ladies is the name adopted by a group of gay men and one transgender for their volleyball team. They go through the usual underdog path reserved for dark horses with long fingernails to a national championship competition. They experience the expected prejudices that were prevalent in erstwhile years but no longer so widespread in modern Thailand. But underneath all the queenly bitchiness and squealing is a sincere struggle for acceptance of a kind quintessential to any human society.
The Iron Ladies shouldn't be considered a sports film or even a musical, despite moments of song. The motif of the underdog championing the right to participate in an event is not new but the queenly antics introduce a refreshing new take on this familiar trope. Thongkongtoon's picture provides a clear, in-depth look into the world of the Thai, their streets, their houses, their garments and their brand of hackneyed comedy. A Thai story written by a Thai for Thais, the film garnered admirable box office success in its home country.
4. Bangkok Loco (dir. Pornchai Hongrattanaporn, 2004)
Physical humour and slapstick need not be cliche at all when it comes to defining 'funky', and this movie proves that. The perfect comic timing and fantastic cast of Hongrattanaporn's Bangkok Loco are guaranteed to give the audience hearty laughs. There's little in the way of stereotyping in this film but always plenty of kinks, leading up to a final twist that gives the audience a body slam outside the ring.
Bay, Don and the policeman are magnetic, and have surely become new heroes to many young adults (and up), with the police chief in particular outstandingly cast against a backdrops of nitwits that really let him shine. There is an overwhelming touch of Thai to the street scenes and funky interior decors, enhanced by a dash of Kung Fu Hustle-esque comedy and funky martial artistry. Mix in some murder, a prison break, drum duels, 70s fashion, psychedelic costumes, cornball haircuts and even more outrageous afros and tacky staring-and-blushing scenes backed by classical rock music and you've got a film that guarantees consistent laughter from beginning to end.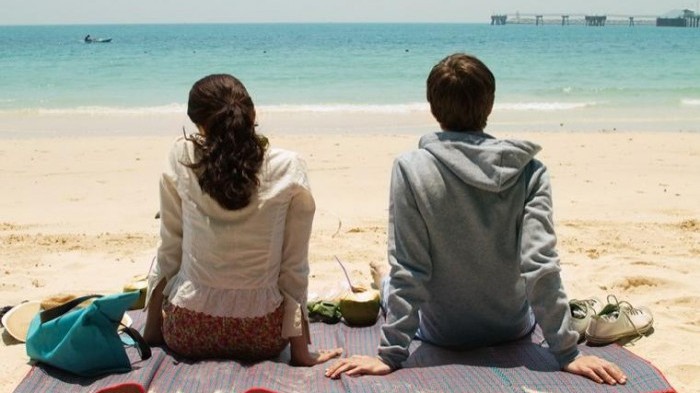 5. Patong Girl (dir. Susanna Salonen, 2014)
Susanna Salonen's Patong Girl is not your typical rom-com, in that it will not leave you laughing in stitches with jokes and gags. Is it a comedy of errors or a romance of errors? Either way, what it does do is present viewers with the ironies of situations people get into in life, along with the misinformation and wrong perceptions people make from prejudices and first impressions. It starts off as a typical Christmas holiday for the Schroeder family in Phuket, Thailand. The four family members get soaked up in the fun of both the day and night pleasures that the area provides. The youngest son, Felix, falls for Fai, a beautiful Thai girl also vacationing in Phuket who is mistaken for a prostitute by Felix's brother and parents.
From here, the vacation goes haywire as Felix spends more time with Fai in spite of his mother's attempts to discourage the affair as she duels with her own feelings and insecurities. A film that carries more than that which meets the eyes, to discuss events any further would not do this feature justice, with Salonen bringing out surprise after surprise, as well as funny situations out of the ironies of missed concepts and preconditioned judgements. In summary Patong Girl is a must-see romantic comedy.
Thai comedies have come a long way in presenting funny antics and techniques that are beyond the stereotypical Hollywood styles. These works are rich in fresh material and concepts, some backed by tradition and others derived from the race to keep up with an ever-evolving Thai culture.
(Thailand only)