This week, we bring you an intriguing selection of dramas and genre films from Japan, along with the short story of a love triangle from Australia.
Scroll down to learn more!
Noise (dir. Yusaku Matsumoto, Japan)
Eight years have passed since the Akihabara massacre. A pop star whose mother was killed in the incident, a teenager who left her home to Akihabara, a delivery boy who turns his directionless anger to the city. This is a story about the characters striving to grasp the string of hope within the darkness surrounding the city, the incident, and the people.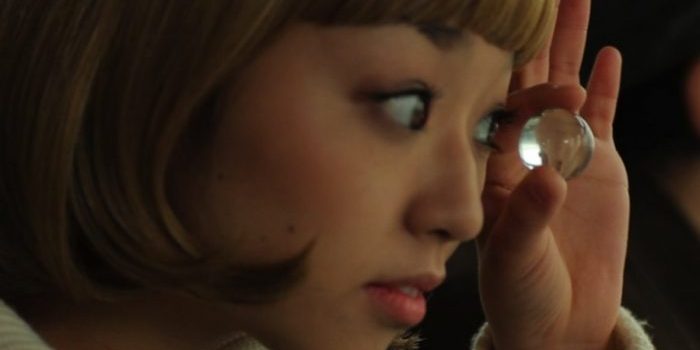 Amamoto travels from his small village to Osaka to find his estranged daughter. When he meets a friendly young woman, she gives him a unique guide of the big city and helps him in his search.
Watch Soul Flower Train on FilmDoo
Pumpkin Girl (dir. Kentarô Yamagishi, Japan)
A young woman is questioning the meaning of her life as she approaches her 30th birthday; she has no partner and her job is unfulfilling. One evening she is confronted by masked robbers and, in a strange twist, decides to join their gang.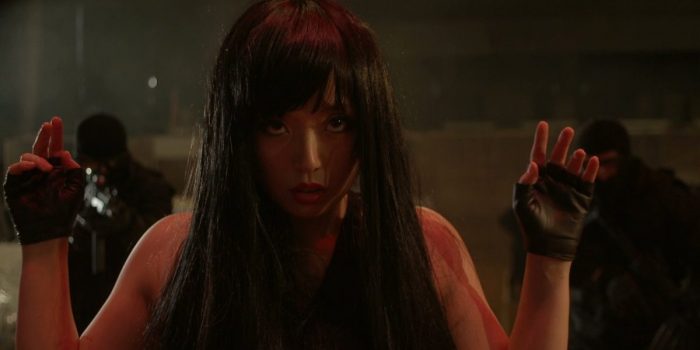 Dream Theater (dir. Kazuhisa Yusa, Japan)
One night in Tokyo, a man (Kozo Sato) walks into S&M club Yumeka. He waited for 6 months to reserve a spot with Queen Yumeka (Asami), a popular dominatrix, for a night long torture session.
Watch Dream Theater on FilmDoo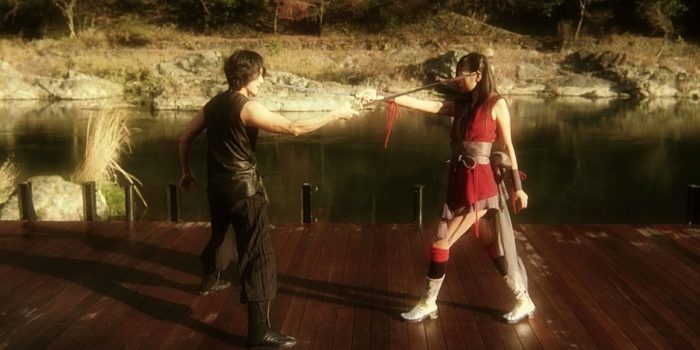 Karakuri (dir. Hajime Ishida, Japan)
Set in a futuristic Japan, a sword fighter, Shinzaki (Soji Masaki) injures his arm while training with his girlfriend Riako (Hitomi Katayama). Riako suggests that he gets a highly advanced artificial arm using a form of technology called Karakuri, which can even feel sensation. After Shinzaki loses Riako to a tragic car accident, he decides to get the Karakuri arm. Once he regains his ability to fight, Shinzaki is repeatedly attacked by a mysterious woman, Ruisa (Miki Mizuno), but he cannot figure out her motives.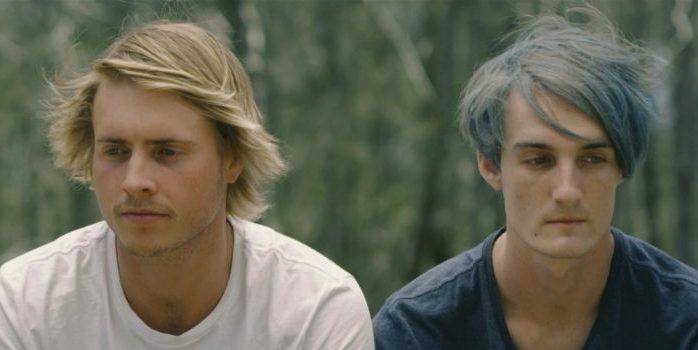 Miles (dir. Christopher Sampson, Australia)
Three lifelong friends involved in a love triangle embark on a road trip that will change their lives forever.