Wishing you all a Happy Halloween!
To celebrate the spookiest time of the year, FilmDoo is now offering 50% off all rentals until the end of next month. Simply log in (or create a free FilmDoo account if you haven't already), select the film of your choice, click on the words "Do you have a discount code?" and paste in the code FilmBOO! to watch at half price.
Keep in mind that this offer will expire on November 30th, 2021 but until then, the 50% discount code is valid for as many rentals as you'd like.
On that note, click here to browse the latest films available in your region or scroll down to check out some of our recommended titles to get you into that late-October mood.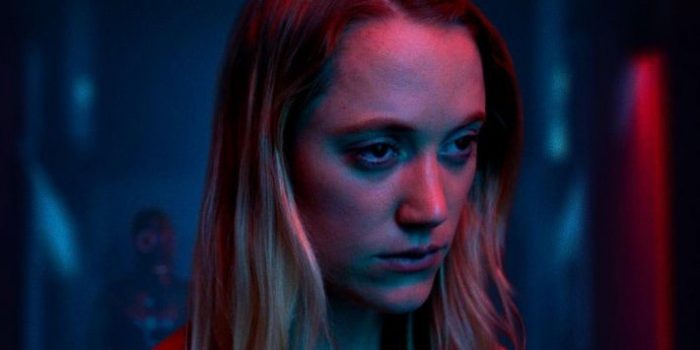 The directorial debut of Stranger Things writer Kate Trefry follows Lucy (Maika Monroe), as she struggles to survive an increasingly bizarre and horrifying night. When Lucy's deepest fears begin to manifest, she must fight for control of her mind – and ultimately her life.
Watch How to Be Alone on FilmDoo
The Actor (dir. Aidan Whytock, South Africa)
To perform the perfect role, a jaded actor unleashes a dark side of himself, threatening everything he loves.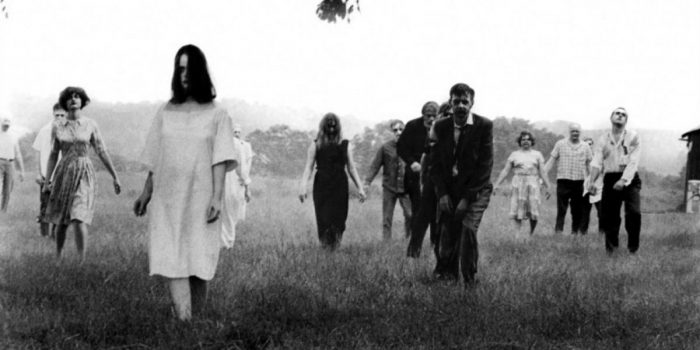 When unexpected radiation raises the dead, a microcosm of Average America has to battle flesh-eating zombies in George A. Romero's landmark cheapie horror film. Siblings Johnny (Russ Streiner) and Barbara (Judith O'Dea) whine and pout their way through a graveside visit in a small Pennsylvania town, but it all takes a turn for the worse when a zombie kills Johnny.
Barbara flees to an isolated farmhouse where a group of people are already holed up. Bickering and panic ensue as the group tries to figure out how best to escape, while hoards of undead converge on the house; news reports reveal that fire wards them off, while a local sheriff-led posse discovers that if you "kill the brain, you kill the ghoul." After a night of immolation and parricide, one survivor is left in the house.
Watch Night of the Living Dead on FilmDoo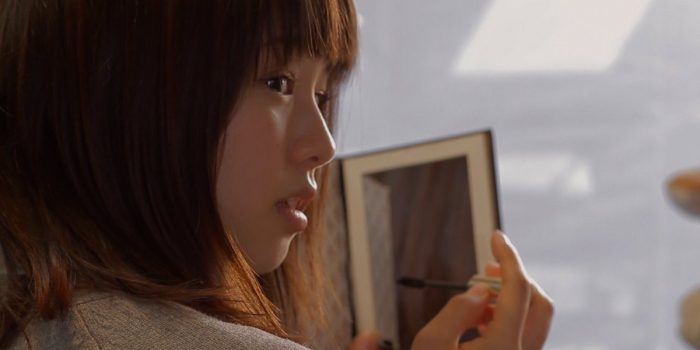 Shady (dir. Ryohei Watanabe, Japan)
Because of her last name "Kumada" (bear + rice paddy) and her appearance, Misa's high school classmates call her "Pooh" disparagingly.
She obviously has no friends and can only let down her guard around her pet parrot and the goldfish in the science room at school. But she then finds herself quickly becoming best friends with Izumi who is a cute and popular classmate. Although somewhat puzzled by Izumi's interest in her, Misa is excited about having a friend for the first time ever. But Izumi's initial angelic demeanor gradually transforms into a demonic one.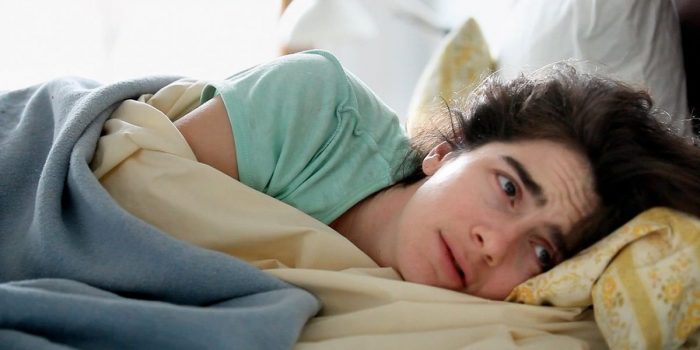 Lyle (dir. Stewart Thorndike, USA)
Expecting couple Leah (Gaby Hoffmann) and June (Ingrid Jungermann) move into a Brooklyn brownstone apartment with their toddler daughter Lyle. Despite the strange baby-obsessed landlady downstairs and the group of female models who live above them, the two are happy with their new apartment until a bizarre accident leads to the death of Lyle. Months later, Leah is still grief-stricken, trying to make sense of Lyle's death, her landlady's odd behaviors, and her attraction to one of the models upstairs. As Leah prepares for her home birth, she begins to suspect the neighbors are involved in a satanic pact and fears for her unborn baby.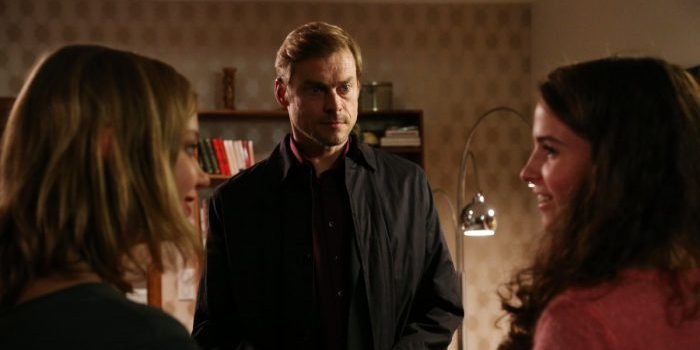 A series of tales, each more twisted than the last, intent on creeping up behind you when you least expect it. Think you've seen every horror film? Think again. A compilation of horror shorts from daring French filmmakers.
Watch French Frights on FilmDoo
To find real happiness, you need only to look within yourself – but what these characters find is revolting. An anthology of only the most disturbed short horrors. Only palatable after the sun goes down.
Watch Shorts After Dark on FilmDoo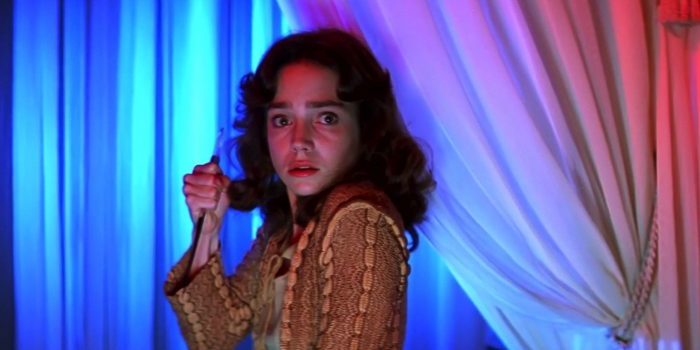 Suspiria (dir. Dario Argento, Italy)
Inspired by Thomas de Quicney's Suspiria de Profundis and co-written by Dario Argento and his long term partner Daria Nicolodi, Suspiria is Argento's undisputed masterpiece of Grand Guignol horror, hitting new peaks of terror through its stunning photography, eye-popping production design and terrifying atmosphere of dread and death.
Suzy Bannion is an American ballet student, travelling to Germany to study at an exclusive dance academy in the Black Forest. After one of the students and her friend are hideously murdered in the first of Argento's breath-catching set-piece killings, Suzy discovers that the academy has a bizarre history, and as the body count rises, she gets involved in a hideous labyrinth of murder, black magic and madness.
Watch Suspiria on FilmDoo (UK and Ireland Only)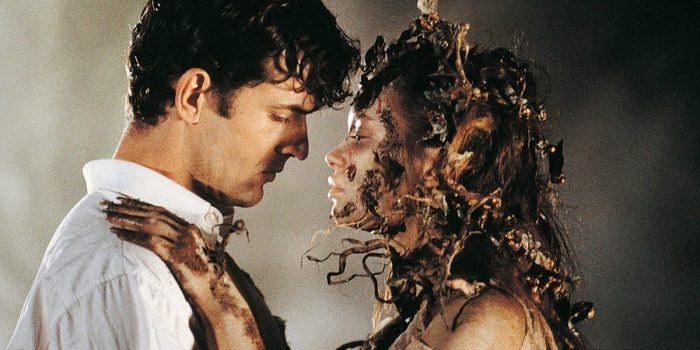 Cemetery Man (dir. Michele Soavi, Italy)
Meet Francesco Dellamorte (Rupert Everett), gravedigger and guardian of the mythical Buffalora Cemetery where the dead just don't stay dead. Seven days after burial, the fresh cadavers claw their way out of their coffins looking for flesh to eat, and it's Francesco's job to dispatch these 'Returners' before they escape into the local community.
Francesco's quest to stop the dead from invading the world of the living falters when he falls in love with a beautiful and enigmatic widow visiting her husband's crypt, for when he kills her by mistake, and is cursed to see her face for eternity, the difference between being alive and dead become chillingly confused in his shocked and romantically damaged brain.
From Michele Soavi, director of The Church and The Sect, a surreal blend of George Romero gore, Dario Argento style and Monty Python irreverence in the weirdest zombie movie ever made.
Watch Cemetery Man on FilmDoo (UK and Ireland Only)
Browse our full Horror collection here.