FilmDoo has proudly partnered with BKK DOC for the first edition of the Bangkok international documentary award festival.
BKK DOC's mission is to promote the work of documentary filmmakers and bring to light important issues and events around the world. The official selection was chosen by an international jury consisting of 60 members from 14 countries, and from now until December 27th, you can check out the winning films in 14 of the festival's categories right here on FilmDoo.
Scroll down for a few of our picks or check out the full digital line-up for BKK DOC 2020 here.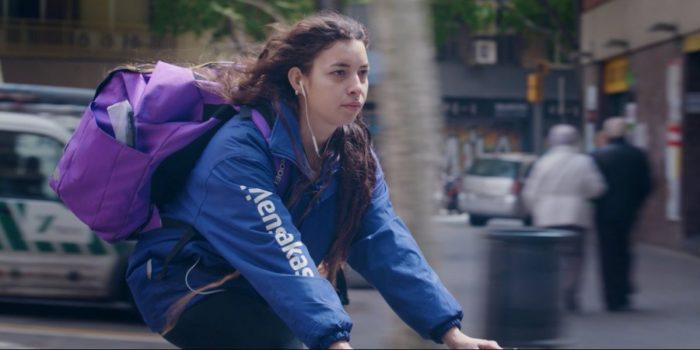 The Invisibles (dir. Henri Poulain, France)
WINNER – Best Documentary of the Year
In our pockets, in our hands, our smartphones have become the undeniable companion to our contemporary lives. Social media, online orders, multiple research tasks… How can we live without these apps that pace our day-to-day lives and facilitate our existence? Facebook, Google, Amazon, Deliveroo, Uber Eats, Airbnb, Booking, Tinder… All of these platforms magically respond instantaneously to our needs, our wants, our Desires. "Magically", to the point where we forget that behind the apps are thousands of men and women that work everyday to make them operate. This series brings us into the day-to-day lives of the digital low-paid workers.
Watch The Invisibles on FilmDoo
WINNER – Best Feature Documentary
When Alice Guy-Blaché completed her first film in 1896 Paris, she was not only the first female filmmaker, but one of the first directors ever to make a narrative film. Be Natural: The Untold Story of Alice Guy-Blaché follows her rise from Gaumont secretary to her appointment as head of production a year later, and her subsequent illustrious 20-year career in France and in the United States, as the founder of her own studio and as writer, director, and/or producer of 1,000 films—after which she was veritably erased from history. Until now…. Directed by Pamela B. Green, the film is narrated by Jodie Foster.
Watch Be Natural: The Untold Story of Alice Guy-Blache on FilmDoo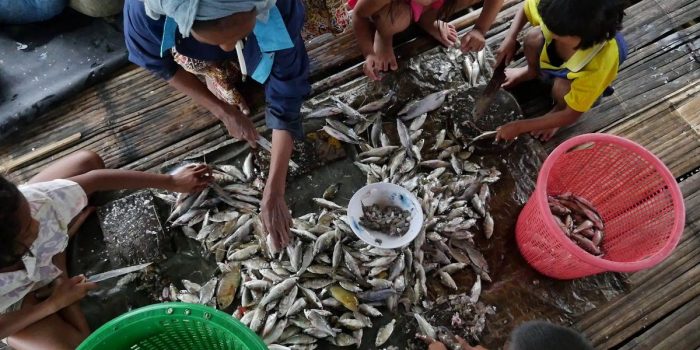 WINNER – Best Thai Documentary
A floating village of small bamboo houseboats on the western border of Thailand and Myanmar has been home for a group of refugees for a long time. Up to now they have a family and children who were born stateless and have been living their life under the legal framework of the Thai government. These people are restricted to the right to freedom, and still fall into the cycle of exploitation and violations of human potential.
Watch Floating village asylum on FilmDoo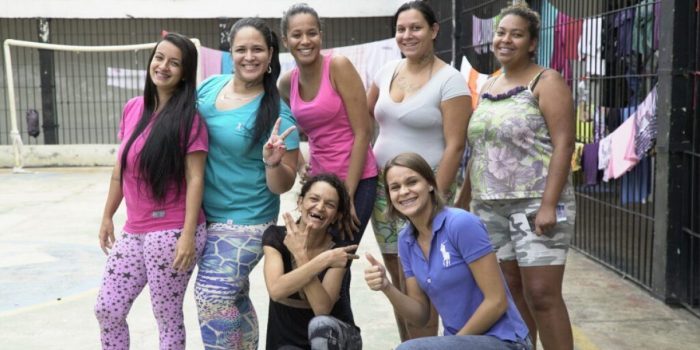 Enclosure (dir. Julia Guggisberg Hannud and Andre Lion, Brazil)
WINNER – Best First Time Director
Enclosure follows the history of 5 imprisoned women; Nina, Leia, Coringa, Sandra and Elisabette in a public female jail in the state of São Paulo, Brazil. The documentary follows the daily life of this forgotten population and reflects on the human contradictions and complexity. It is a deep immersion into these women's dreams and frustrations, while giving them a voice. Above it all, it is a movie about the human condition.
You Decide (dir. Taiki Sugioka, Japan)
WINNER – Best LGBT Documentary
Just prior to entering her long professional career, Kaede Hatashima discards her masculine form and comes out to society as a transgender woman. In the brief respite between graduate school and her new job as an architect, she tests her wings as a woman for the first time.
Through competing in a beauty contest and by giving lectures, Kaede gains attention as a gifted and talented transgender woman. In the media spotlight, she seeks an active role in expanding the prospects for other trans people. Internally, however, Kaede cannot shake the self-image of a son rejected by his father, which remains with her from childhood. An ambitious trans woman aiming for social achievement and a son secretly wishing to be loved and recognized. Grappling with these two identities, what kind of woman will Kaede design?
This documentary tells an ongoing story, and captures the moment when the woman known as Kaede is born.