This week we bring you a variety of documentaries that delve into regional history and timely social issues, as well as a story of resilience from Mongolia, a romance from the US and more.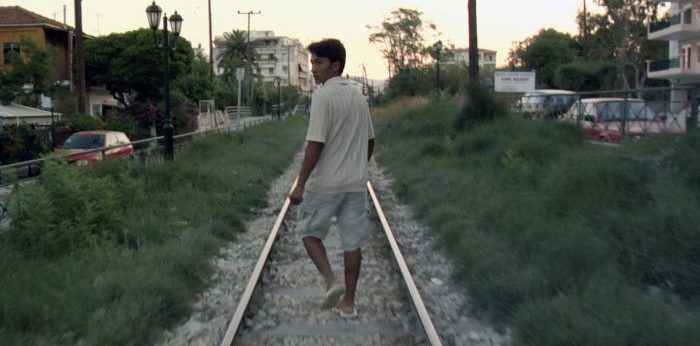 Little Alien (dir. Nina Kusturica, Austria)
They are teenagers who fled crisis regions and undertook an extremely dangerous journey to Europe, all alone, hoping for one thing: to live. After arriving here, they fight to live normal lives, struggling against a system that demands they sacrifice their youth to an uncertain future.
Leonardo and Anselmo are both eleven years old and live in the slums of Rio de Janeiro. It is the summer of 1994, the World Championship Soccer is held in the USA, and Brazil is the favorite for the world title. Leonardo and Anselmo dream of becoming professional soccer players, to escape the poverty and violence of their slum. Leonardo and Anselmo play for the team of Nova Saffra, a home for poor kids. But when a scout of a famous team arrives, everything might change: he invites both Leonardo and Anselmo to play a test match. During this once in a lifetime opportunity, Anselmo forgets his shoes and his father is nowhere to be found. Leonardo realizes he will have to make a tough decision.
Watch Solo, the Law of the Favela on FilmDoo
Joy (dir. Chinguun Balkhjav, Mongolia)
A young girl in a small Mongolian village cares for her baby sister after their mother dies. After her father's misfortunes begin to unravel, it's up to Joy to take the family under her wing. Joy is a poignant, emotionally rich but ultimately uplifting drama about how mighty resilience can come in small sizes.
Sight (dir. Marie Mandy, France)
Sensory journey of the mental universe of blindness.
Illustrated by images, blind and partially-sighted persons demonstrate how they see "without sight" as a way for the audience to test one's own representation of reality and question the visual dictatoship one forged.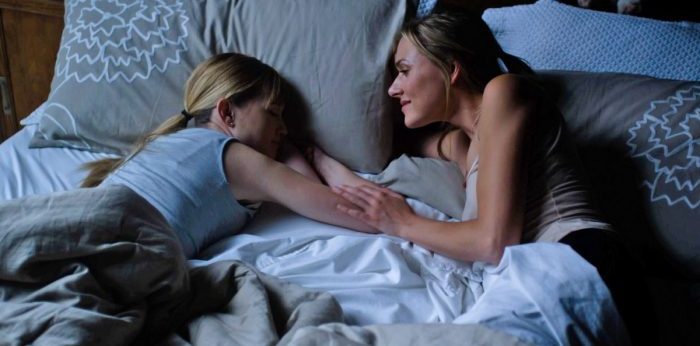 Bloomington (dir. Fernanda Cardoso, USA)
A former child actress attends college in search of independence and ends up becoming romantically involved with a female professor. Their relationship thrives until an opportunity to return to acting forces her to make life-altering decisions.
Svalbard (formerly Spitsbergen) was discovered by Willem Barentsz in 1596. At the same time the archipelago started featuring on Russian maps under the name of the Holy Russian Isles. It had been known to Russian Pomors under the name of Grumant already in 12th century: they often spent winters here. Varangians who visited the archipelago called it Svalbard. In 1920 a treaty was concluded in Paris putting Svalbard under the protectorate of Norway. It was however agreed that 46 signatory countries have equal rights to carry out economic and scientific activities. Nowadays, only Norway and Russia are present on Svalbard.
Watch Grumant. The Island of Communism on FilmDoo
Boys in Brazil (dir. Alexandre Carvalho, Brazil)
It's time for gay pride in São Paulo- which means sun, sex, and a good helping of fabulous flamboyance on the side! But when a group of closeted gay men come face to face with homophobic abuse, instead of taking it lying down, each decide to make a solemn pact- they all have until next year's parade to come out once and for all. A humorous, vibrant, sexy film, with more than a dash of delightful South American melodramatic flare, Boys in Brazil is a boldly rendered statement on what we all gain when we demand respect and acceptance. These boys ain't going to take it lying down any more!
Dream On (dir. Lloyd Eyre-Morgan, UK)
The course of true love does not run smoothly for two young lads in Norman's Cozy Welsh campsite in the mid 80s. Paul, an innocent northerner from Rochdale, meets George, a jack the lad, nervy young man from London. Paul has come on holiday with his domineering mum Denise and her attempts to control him, though comic, throw him further into thrall with George. Both teenagers dream of escape but their dreams go through many ups and downs in the course of Dream On. Based on the play by Lloyd Eyre-Morgan.
The invention of the "pill" made scientist and biochemist Carl Djerassi one of the most innovative and famous men in the world. In addition, during the last decades, Carl Djerassi has also become a great art collector and successful writer. This portrayal follows him through the stages of his life and his work: from the places in Vienna where he grew up and spent his youth until he was forced to flee due to his Jewish origin, all the way through the city of Sofia and the streets of San Francisco and London.
Watch Eviction of Intellect: Carl Djerassi – Vienna's Lost Son on FilmDoo
The four scientists Alfred Bader, Carl Djerassi, Walter Kohn and Peter Pulzer, whose roots lie in Vienna, are all renowned men of science who revolutionised the "technical and historical consciousness" of the world, till far into the 21st century. In spite of all of their successes, a traumatic loss hurts and distresses them all: As Jewish children they had to flee their home country in 1938/39. The film offers a well-documented look into their past to find clues and fragments to their lost homes, reasons for their international success and the implementation of their inventions.
Watch Eviction of Intellect: Four World Stars of Science on FilmDoo