Director: Nigina Sayfullaeva
Upon witnessing the enigmatic ending scene of Sayfullaeva's highly evocative drama, we are left somewhat unhinged, contemplating many things about life, love and, perhaps most importantly, family. Sasha looks pensively out towards the sea (a reoccurring metaphor throughout the film and back drop to some of the most compelling scenes) before offering the viewer a fleeting glance, as if she has just noticed a fly on the wall, or in this case, a bystander in a small Russian sea side town. Overall, Sayfullaeva's powerful work offers a new, un-idealised spin on the age-old narrative of searching for a long lost father. The film is aesthetically very pleasing, beautifully shot as though the viewer is but a wallflower in this visual speculation of the significance of a father figure in a young girl's life. We watch as the two main characters – Sasha and Oyla – embark on a journey to find Oyla's father who left at her birth – and as their plan to switch names ultimately backfires, revealing the girls' deepest insecurities and problems.
We are kept on tenterhooks as Sayfullaeva presents a constant switch in scenery between the idyllic seascapes to the sweaty labyrinth of a nightclub, as the changes in characters occur. Additionally, we are inclined to sympathise with both girls and their father at different stages of the film, yet Sayfullaeva cleverly plays on this, brutally depicting their true human nature and leaving us torn between them (such is life). Therefore, as the characters transform, and we are taken deeper into their own headspaces, it's hard to know whom to sympathise with at what point; which ultimately evokes a refreshingly disconcerting feeling in the viewer. Most mainstream films today condition the viewer to favour one character or another. It is the best films, however, that completely overthrow this notion. Whether it is Oyla revealing the truth to her father as she cowers tragically on the beach, or Sasha's mind games that implore the father to step up to his title, filling in for the one that she never had, this film does not fail to strike a chord within the viewer.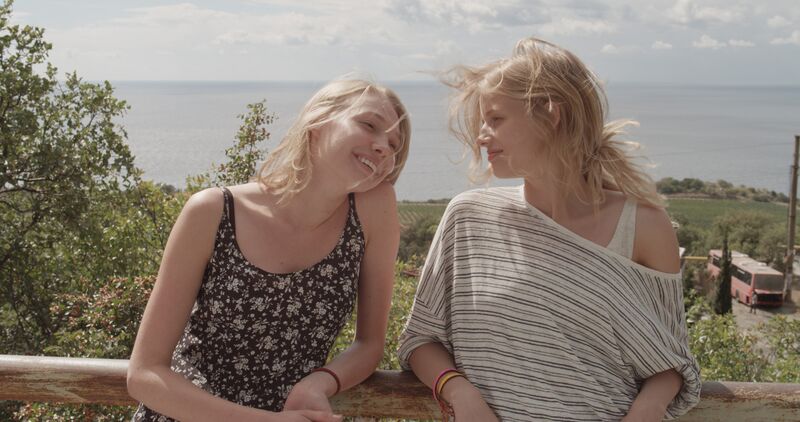 The accurate and truthful representation of the two girls and 'their' dad makes this film utterly compelling, holding such a profound impact on the viewer. Sayfullaeva's work is a testament to the disciplines of independent cinema, focusing on problems that affect everyone at one stage in their life or another. Furthermore, juxtaposition of scenery and the complexity of the characters all work in harmony together to further establish the uncertain nature of life.
Interestingly, the only time that music plays over the film is when we are trying to discern who is on either side of an ambiguous phone call. A very reflective ending ensues as the screen fades to black before we make a decision, leaving us with a satisfactory feeling in the pit of our stomach. We question what is to become of both Oyla and Sasha, whom we have inadvertently invested in, in just an hour and a half. Undoubtedly this is due to convincing and recognisable performances from Aleksandra Bortich (Sasha) and Marina Vasilyeva (Oyla) – and the input of a female director. For instance, the characters are made more believable through little nuances in what they say or how they act – from Sasha's initial promiscuity to Oyla's scepticism and reservation. Name Me is not your average coming of age movie, since anyone of any age can appreciate the trials and tribulations of the lives of each of the characters. Just as with the boys in Rob Reiner's Stand by Me, both Sasha and Oyla leave town as different people, and we don't know but sincerely hope that they remain close friends and get what they seek in life. If anything we are reminded that people don't always make the right decisions in life – whatever their age, whatever their story.
Watch Name Me on FilmDoo
Recommended viewing on FilmDoo: