Director: Vladimir Beck
The sometimes blurry line between the barely-teens and almost-adults of Little Bird, the mesmerising new feature from Vladimir Beck, is established in the film's first two minutes via two distinct sequences. In the first sequence, footage of a kid camper practicing basketball alone is paralleled with clips of his camp counsellor kicking a ball around on his own, pre-empting the competitiveness, inadequacy and bitterness felt by the younger group in their attempts to prove themselves to the big boys and girls. The second sequence is one of removed awe as camp counsellor Pavel, now sweaty from the aforementioned exercise, takes a shower while awkward minor Lenta watches lustfully from behind a pane of glass.
From here, Beck takes the variants of hormone-driven emotion suggested by these introductory scenes and creates a constantly unsettled broth of sexual frustration and confusion. With an environment where the senior authority figures are reluctant to assume the mantle of 'adult' and the children don't want to be seen as children, Little Bird acts as a profound, slow-burning drama of subjectivity as each internally conflicted individual quietly processes their situations and emotions through their own logic and the lens of their own experiences – or lack thereof. It's an ominous, mournful, often creepy picture characterised by undigested feelings and the pregnant sound of chirping crickets.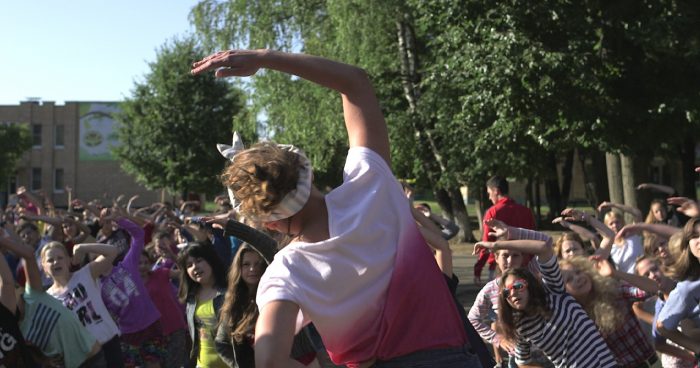 Little Bird is fairly democratic in dividing screen time between its four leads – two campers and two counsellors – who form an unstable quadrangle of attractions and covert resentments. But, if there's one individual who could be considered the introverted centre of the conflict, it's the reticent, frequently antisocial counsellor Rita – the object of two boys' affections and one girl's jealous disdain. Whereas the smitten Lenta is seen putting on lipstick to impress Pavel (and later using that same lipstick as war paint in a private rage fantasy), there's a part of Rita that seems to want to be infantilised. She sets the drama's two fronts in motion after she invites the attention of a too-young camper, Dima, with a discrete kiss on the cheek before hooking up with the more suitably aged Pavel and calling Lenta a hussy to add insult to injury. Dima and Lenta subsequently form a bond over their stubborn infatuations and childish vendettas. While there's a strange sense of maturity to the semi-organised vindictiveness that is their collaboration, tension stems from their youthful irrationality as they seem incapable of accepting that their respective crushes are beyond attainment.
That's not to say, however, that these desires are completely one-way. It's simply that, given the age gap, any reciprocated feelings are impossible to act upon, albeit just barely impossible. It goes without saying that only kids can be romantically intimate with other kids and only adults with other adults. Beck uses this barrier as a litmus test for determining membership of these two groups. The ongoing distinction climaxes in Rita's achingly bittersweet concluding scene which beautifully captures the final moments of a regretful transition from one stage in life to the next.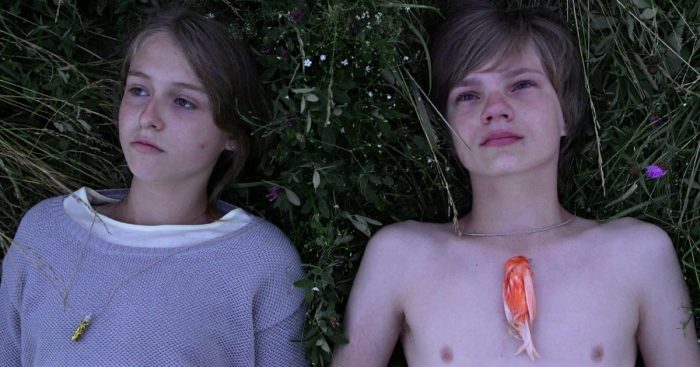 Beck's direction communicates the psychological progression of his four leads by establishing a narrative of sensations, from one teen smelling their crush's clothes to another touching the sheet used in one of many ritualistic children's games. Kseniya Sereda's rich, moody cinematography captures a dreamy summer's twilight that takes flight in long, wordless sequences of analogous experiences. At its best, the film is a vibrant construction of incidental sounds and sensual imagery that would make Terrence Malick proud.
Those who look to the darker end of teen flicks for the payoff rather than the build-up best look elsewhere. The closest the picture comes to a climactic eruption of personal tensions is not when a cruel vengeance (an overhanging possibility throughout the film) finally comes into play but when one of the characters comes to a hard-won, grown-up acceptance of their circumstances and overcomes their petty hang-ups. This a film of ongoing personal development, rather than clear-cut resolutions. Little Bird's unsettling tone doesn't come primarily from unpleasant words or actions but from unready minds interpreting their environments in fallacious and ugly ways because they don't yet know any better. As one crudely ceremonial scene involving glitter and a shard of glass deftly highlights, we can only operate using the tools we currently have, be they physical or mental.
FilmDoo Also Recommends: