As we've outlined in a series of COVID-19 articles over the past few weeks, the spread of the global pandemic has had a considerable and unprecedented impact on the international film industry, forcing productions to halt and cinemas to shut their doors around the world, while leaving the sector in an ongoing state of uncertainty.
In response to these anxious new times, funding agencies and other organisations in Europe, North America and beyond have started taking important steps to keep the industry afloat, often with help from their own government. Below you can find a country-by-country summary of many of the key measures taken by various companies and groups to minimise the damage suffered by the audiovisual sector due to the coronavirus crisis.
In putting together this list, we used information and analysis published by the European Film Agency Directors association, Variety and The Hollywood Reporter, all of which we'd recommend checking out if you'd like a more developed breakdown of how each country is doing its part to support and protect its local film industry.
Austria
The Austrian Film Institute (Österreichisches Filminstitut) has applied to the government for financial compensation that would support distributors and producers affected by the lockdown.
Belgium
The Flanders Audiovisual Fund (VAF) has relaxed its funding conditions, extending application deadlines and adjusting payment schedules accordingly. They have also forgiven non-refundable costs for VAF-supported workshops and other industry events.
In the French-speaking region of Belgium, the government has approved a €1.4 million budget to support the cinema and audiovisual industry. The obligation to repay advances on receipts received in 2019 has also been eliminated, plus approval time and contract validity for production aid has been extended. Cultural and creative enterprises severely affected by the lockdown can apply for an emergency loan of €20,000 to €100,000, available for a period of 6 months with a fixed rate of 2%.
Bulgaria
On March 20th, all due payments were made to ongoing productions in an effort to keep producers and crew members financially stable for the time being. An Operating Group representing the heads of all the associations and professional bodies in the film industry has also been set up to address the challenges posed by the pandemic.
Canada
On March 30th, the Canada Council announced plans to provide approximately $60 million in advance funding to the arts sector. The council has also partnered with CBC/Radio-Canada for the Digital Originals initiative, offering micro innovation grants of $5,000 to help artists, groups and organizations pivot their work to online audiences. What's more, they have suspended various deadlines and cut-off dates for council-backed programs, initiatives and activities.
Croatia
The Croatian Audiovisual Centre (HAVC) is collaborating with the Ministry of Culture and trade bodies to ensure that the government's financial support packages are available to workers in the audiovisual sector. They are also thinking ahead to when the pandemic restrictions are lifted, identifying priority productions to support for the remainder of the year.
Czech Republic
As well allowing for more flexibility in meeting the conditions for benefits, the Czech Film Fund is collaborating with the Ministry of Culture to lift restrictive legal requirements that cannot be met in the current climate, while also working with the Audiovisual Producers' Association to provide legal assistance to financially strained workers in the industry.
Denmark
Though the funding of new and current productions is limited, the Danish Film Institute will not reclaim the costs already incurred for any cancelled event or film launch, and will continue to support the completion of productions that have recently had to stop. Meanwhile, the Danish government has announced three compensation programmes, which, among other things, will cover businesses in the entertainment sector.
Estonia
The institute has proposed ten compensation and mitigation measures to be discussed by parliament.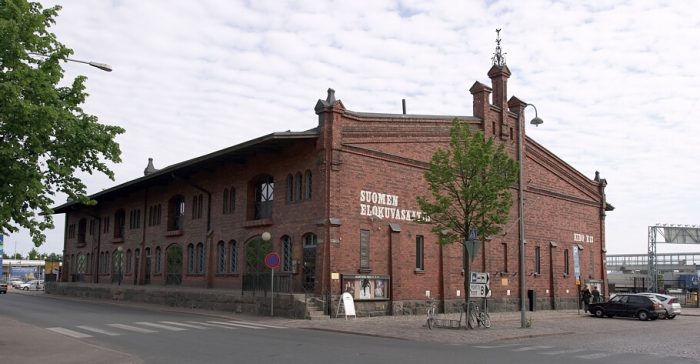 Finland
The foundation has pledged an extra €1 million to support cinemas and film festivals disrupted by the crisis, and has endeavoured to be flexible when it comes to the timetables for support use and reporting.
France
At the beginning of April, the Centre national du cinéma et de l'image animée (CNC) adopted various measures to support the industry. These included an emergency fund that will provide financial support to creators who have experienced a drop in earnings of 50% or more due to the pandemic. Creators who cannot demonstrate such a drop can also accept a one-off payment of €1,500. Producers, distributors, exhibitors and other companies receiving CNC support have the option of claiming an advance of up to 30% of their annual approved funding.
Germany
The Filmförderungsanstalt (FFA) has deferred the reimbursement of loans and forgiven repayment for subsidies already paid out for cancelled projects. They have also loosened conditions for financial support, allowing for quicker payments to new applicants.
Together with various regional funds, the board has set up a €15 million fund to cover additional costs related to the pandemic. Meanwhile, the German government has announced a $54 billion aid package for freelance workers and small businesses, along with a separate $11 billion program to assist freelancers with childcare and rent.
Greece
The Greek Ministry of Culture has introduced an emergency fund of €15 million, which, among other things, will support the development of short films, documentaries and animation, and help independent cinema owners through the lockdown period. There is also a one-time payment of $870 available to furloughed employees and freelancers, and payment on confirmed debts from March and April for businesses and employees has been suspended under certain condition.
Hungary
The institute has initiated a HUF 50 million emergency fund to support freelance film industry workers and has rescheduled the financing of ongoing projects.
Iceland
The centre's CEO, Laufey Guðjónsdóttir, is reportedly willing to "adopt extra provisions to increase flexibility," though specific actions will be announced after due consideration.
India
Back in March, FWICE announced the distribution of groceries and other essentials to members of the organisation's affiliates, ultimately going door to door to deliver rations to thousands of wage workers. Last month, Bollywood star Salman Khan also pledged to financially support 25,000 daily wage workers in the film industry who have been badly affected by the lockdown.
Ireland
Screen Ireland is providing 90% funding on all development loans to Irish screenwriters and production companies through May 31st, as well as extending development and production loan offers through the same date. The agency has also revised its funding procedure guidelines to accelerate the application process for Irish feature filmmakers.
Italy
Directorate General for Cinema and Audiovisual is accelerating payment of funding, including €100 million in government tax subsidies for cinemas. The Italian government has also ordered a freeze on layoffs for a 60-day period, and has introduced a €130 million emergency fund to support the entertainment sector. Across all industries, companies can suspend tax payments.
Lithuania
The LFC will administer an amount of €2 million, allocated by the government to support the film sector. This funding will go towards supporting filmmakers, distributors and new content, and will provide additional financing for 2020 projects backed by the LFC.
The Netherlands
Support measures proposed by the Netherlands Film Fund include €3.5 million in extra funding for pre-production, a €5 million relief fund for development, distribution and post-production, and a €750,000 investment to help the development of creative skills and new talent.
North Macedonia
The North Macedonia Film Agency is transferring funds to projects in order to cover contractual costs towards freelancers and other expenses. Priority is given to films that are completed or in the process of completion. The agency has also set up a commission with the Macedonian Film Professionals' Association that is reviewing the possibility of direct compensation for filmmakers, and is working to find a legal framework that is suitable for the times.
Norway
As well as making appropriate changes to their funding schemes, the NFI has decided not to claim back payments on cancelled or postponed projects. Meanwhile, the Ministry of Culture has approved a NOK 300 million compensation scheme to cover revenue lost due to the pandemic.
Poland
The Polski Instytut Sztuki Filmowej (PISF) has expanded their definition of a film to includes works that were not screened in cinemas due to factors beyond the control of the producer, qualifying these works for financial support. Furthermore, all submitted projects are now being classified as "difficult" films, meaning they can apply for a subsidy covering up to 70% of their budget, as opposed to the usual 50%.
Portugal
The ICA hopes to accelerate the process for granting support, analysing projects on a case-by-case basis, with some flexibility on formal requirements. The institute foresees a possible loosening in regulations for distribution and exhibition plans.
Singapore
The SAMPP has launched a S$40,000 COVID-19 relief fund, offering grants between S$300 and S$500  to film and TV industry freelancers whose livelihoods have been severely affected by the crisis.
Slovakia
The AVF has agreed to some flexibility on the timelines of each project, allowing the payment of loans to be postponed. For cinemas, events and distributors hit hardest by the crisis, the fund is planning their support on a case-by-case level according to the needs of each company.
Slovenia
Last month, the Slovenian Film Centre sent a list of proposals for measures in the film field to Slovenia's Ministry of Culture. Measures declared by the ministry so far include an exemption on compulsory social security contributions for self-employed workers and a monthly basic income for self-employed workers who are finding little to no work. Employers can also claim reimbursement of wages paid to employees who are temporarily unable to work as a result of the pandemic.
Spain
The ICAA has allowed for flexibility in certain conditions and deadlines for support from the Film Protection Fund. In addition, the institute has launched a new support scheme with Netflix, Acción Cultural Española and la Academia de Cine intended to help artistic and technical workers who are financially affected by the crisis. The government has also approved a line of guarantees, totalling a maximum of €100 billion, in support of companies in the cultural sector and other industries.
Sweden
The SFI will not claim due costs on events that were cancelled as a result of the crisis. Adjustments to support schemes are being discussed, with the aim of keeping the industry working as they examine the situations of various productions that were forced to stop or postpone shooting in other countries.
Switzerland
The agency will continue support festivals and film productions that have been disrupted as a result of the crisis. They are also providing extra support for festival organisations whose survival is now in question due to loss of income. In order to "prevent lasting damage to Switzerland's cultural landscape and to maintain the country's cultural diversity," the Federal Council has announced immediate aid and compensation for the cultural sector, starting with an initial tranche of CHF 280 million.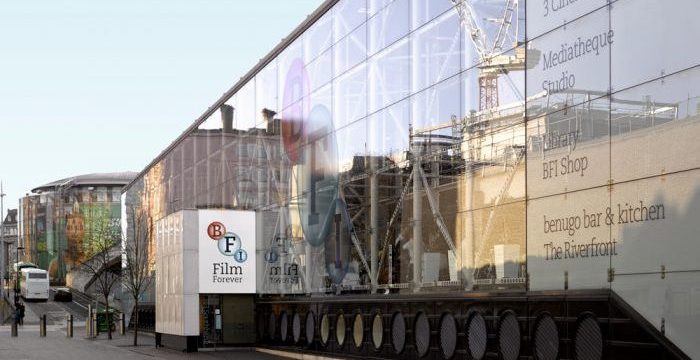 United Kingdom
On March 17th, the Chancellor announced a £330 billion package in support of businesses impacted by the crisis, offering help in the form of cash grants, loans and tax and business rates holidays. The following week, the Chancellor announced further grants for self-employed freelancers and sole traders, covering up to 80% of their average monthly profits. The payments will be made in June.
Last month, the BFI, in partnership with the Film and TV Charity, launched the COVID-19 Film and TV Emergency Relief Fund. Backed by donations from the BFI, the BBC, WarnerMedia and various individuals, the fund offers one-off grants of between £500 and £2,500 to entertainment industry workers affected by the crisis, prioritised by need.
The BFI has also set up: the Screen Sector Taskforce to discuss key issues and concerns across the sector; the BFI Film Continuation Fund to support productions interrupted by the pandemic; and the BFI Fan COVID-19 Resilience Fund to cover additional unexpected production costs and ensure that productions are in a strong position to resume once restrictions are lifted. In addition, the BFI is engaged in dialogue with the government to address key issues and concerns from the film sector.
The foundation has expanded its Directors Support Scheme for stage and screen directors, offering grants of around £500 to applicants with an urgent need.
As well as partnering with BFI, the Film and TV Charity has launched their own COVID-19 Film and TV Repayable Grants Scheme to support industry workers who qualify for the government's self-employed income support scheme but will struggle to wait until June, when the programme comes into effect. The charity is offering interest-free grants of up to £2,000.
United States
Back in March, the US Senate passed a $2 trillion stimulus package, serving as a historic expansion of unemployment insurance, albeit with no special provisions for the entertainment industry. Around the same time, we saw pledges from Netflix ($100 million), NBCUniversal ($150 million) and WarnerMedia ($100 million) that would assist employees and out-of-work production staff.
In the weeks since, various other groups and guilds have offered their own forms of support for workers in the entertainment industry.
The Actors Fund has partnered with SAG-AFTRA, the Producers Guild of America (PGA), the Actors' Equity Association (AEA), the American Guild of Musical Artists (AGMA) and the International Alliance of Theatrical Stage Employees (IATSE) to provide emergency financial assistance to affected members of each organisation, including union and non-union workers in entertainment and the performing arts.
The EIF's response fund provides financial relief to affected workers in the entertainment industry, as well as contributing to public health efforts.
The WGA's Health Fund will fully cover cost-sharing (including deductible and co-insurance) for both in-network and out-of-network tests and screenings for COVID-19. Through the Motion Picture & Television Fund, the WGAW Good and Welfare Emergency Assistance Fund also provides temporary emergency financial assistance to members.
The DGA offers short-term loans to affected members and will cover the cost of COVID-19 testing.
The MPTF offers temporary emergency financial assistance to "qualified industry members experiencing financial hardship due to illness, disability, unemployment, or other reasons. This assistance may cover expenses such as mortgage or rent payments, utility bills, car insurance premiums, car payments, and food."
NATO and and the Pioneers Assistance Fund have created a $2.4 million grant programme covering members who have worked in exhibition more than five years.
The Cinema Worker Solidarity Fund has raised over $75,000 to provide emergency relief to theatre employees in New York City.
The Relief Fund for Hollywood Support Staff has raised more than $364,000 via GoFundMe.
The Film Action Fund provides financial relief to Nashville crew hardest hit by the crisis.
This post was published as part of an ongoing series on the impact and long-term effects of COVID-19 on the film industry.
Co-written by Weerada Sucharitkul and David Pountain
Cover image: Alexandre Chassignon on Flickr