Even at the best of times, filmmaking is a precarious line of work, governed by an array of challenging and unpredictable factors, from distribution to funding. With various sectors of the film industry all but grinding to a halt, directors and producers from around the world are finding themselves entering a period of widespread uncertainty and apprehension.
Given that the impact of COVID-19 is likely to last well into 2021, it's important to understand the immediate short-term and potential long-term consequences on filmmaking.
Impact of Job Losses
Just a quick search online will show you an ever-lengthening list of productions and events that have been cancelled or delayed due to the COVID-19 outbreak. Among the higher-profile productions that have ground to a halt as a result of the pandemic are the upcoming Batman and Matrix reboots, but this pattern is hardly limited to bigger-budgeted projects.
In March, the International Alliance of Theatrical Stage Employees (IATSE) estimated that COVID-19 had already led to the loss of more than 120,000 industry jobs in Hollywood. Meanwhile, over in the UK, the Broadcasting, Entertainment, Communications and Theatre Union (Bectu) has estimated that around 50,000 industry freelancers will lose their jobs as a result of the crisis. It's a trend that has spread throughout the sector, with cinemas and other entertainment venues closing down over the same period.
In order to get their projects made, filmmakers are already having to take a variety of logistical and financial issues into consideration. In the case of independent film, making a movie will usually mean taking a personal risk in the hope that your time, effort and expenses will eventually result in a compelling and meaningful piece of cinema that could perhaps advance your career to the next level. For many filmmakers, the current lockdown has made their job all but impossible, but even those with a new film finalised and ready for exhibition are running into difficulty getting their project seen.
As we outlined in a previous post, COVID-19 is sending ripples through the festival circuit, leading to the cancellation or postponement of events across multiple continents. Though some festivals are adapting to the circumstances, making their line-up available for online viewing, plenty of films have been left without a place to premiere for the foreseeable future. It also doesn't help that most physical industry and networking events in recent months have failed to go ahead, making it harder for filmmakers to make the appropriate connections to push forward with their next project. This level of uncertainty has made it difficult to plan for the future as we simply don't know when some sense of "normality" will return.
Shifts in Content Produced
Nonetheless, even in a time when much of the population remains housebound, filmmakers are still finding ways to make the best of the situation. For some people, the prospect of shooting a flick in quarantine has become an appealing challenge to take on.
The enforced lockdown has forced filmmakers to return to their "indie" roots and to shoot films indoors with Spartan budgets and minimalistic special effects. Whilst it's too early to tell, this return to the roots of filmmaking may have the positive impact of creating more original films with a focus on story-telling that may also be more profitable in the future given the reduced budgets and likely focus on new forms of distribution.
Sites like No Film School and Mandy, for example, have already launched campaigns encouraging their followers to try their hand at filming a short movie within the confines of their own home. One of the more prominent directors to take up the challenge is Lights Out and Shazam! helmsman David F. Sandberg, who released a horror short in April titled Shadowed that starred his wife Lotta Losten.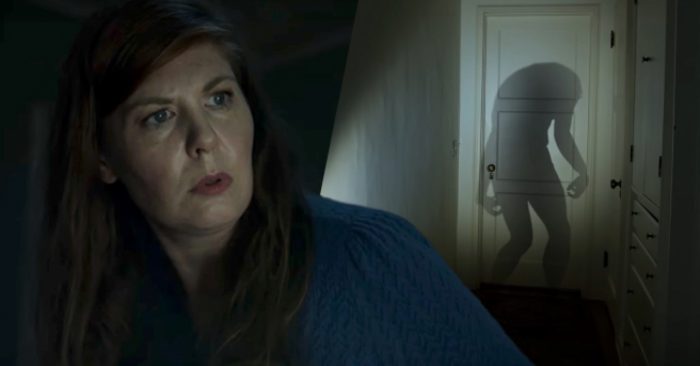 Drawing Inspiration from the Crisis
On a more ambitious level, some documentary filmmakers are taking inspiration from the current lockdown as they push forward with their latest projects. Sea of Shadows director Richard Ladkani, for instance, has recently accelerated work on his next feature, and has reportedly discussed the possibility of equipping his subjects with their own cameras so they can document their time in isolation.
Speaking to Deadline, Citizen K and Taxi to the Dark Side director Alex Gibney suggested in March that documentary filmmakers have a part to play in capturing the world-changing events unfolding around them. "We're in a slightly different position than many businesses in the sense that part of our mission is to observe," Gibney explained. "Part of our job is to document. And so we have to be attentive to that and also the need to push forward."
Financial Support for Filmmakers
Of course, not every filmmaker has the resources and connections at their disposal to keep making movies, but there remains a concerted effort from certain corners of the industry to help people through this financially strained period.
The Federation of European Film Directors, for instance, issued a joint statement in April signed by various European groups pushing for "easy and swift access to exceptional financial support" from governments, organisations and cultural funding bodies, listing a series of recommendations that could help sustain the film and TV production sector. At the same time, the British Film Institute has announced a partnership with the Film and TV Charity to create a £2.5m COVID-19 Film and TV Emergency Relief Fund.
Production Begins Again
More recently, however, as lockdown restrictions ease up around the world, we're beginning to witness the first signs of the industry finding its feet amidst the "new normal." In the UK, for example, July saw Jurassic World: Dominion become one of the first major productions to resume filming. In preparation, the production spent $5 million on additional safety protocols, including 150 hand-sanitiser stations and 60 extra sinks. These safety protocols, along with enhanced and regular testing are likely to at least enable bigger budget productions to continue shooting even if the pandemic worsens. In the same month, culture secretary Oliver Dowden announced that international film stars, directors and producers would be exempt from quarantine regulations if they are considered essential to the event or production.
Over in France, French culture minister Franck Riester confirmed in June that not only had productions started up again, but that kissing would be permitted on set. In New Zealand, meanwhile, shooting resumed on James Cameron's long-awaited Avatar sequel following a two-week isolation period for cast and crew arriving in the country. Though many argued that the film should not have been given such an exemption, it only helped to reinforce the importance of the film industry, and especially foreign US investment, in New Zealand.
By contrast, COVID-19 spikes in key areas of California have continued to hold up filming in the United States. As a result, studios in Germany and Hungary have reportedly seen increased attention from US companies looking for alternative locations to shoot their next projects. The film industry is likely to become increasingly fleet-footed as it explores ways to continue production.
In any case, there's no sugar-coating the fact that we're moving into difficult times for the film industry, and it remains unclear what state the sector will be in when the dust all settles. In the meantime, we can expect to see filmmakers around the world continue to move forward with their work in whatever way they can, be it through online workshops and networking, or simply using this time to reflect, create and plan for what's next.
This article was published as part of an ongoing series on the impact and long-term effects of COVID-19 on the film industry. These posts have now been collated into a single, long-form article which you can read here.
Cover image: Shutterstock