On an unprecedented level, the COVID-19 pandemic has forced theatres around the world to close their doors, and the consequences of this international standstill are likely to ripple well beyond the recent lockdown.
Widespread Closures
It was back in January when the Chinese government first ordered a shutdown of movie theatres across the country, leading to an estimated loss of $1 billion in box office revenue over the Lunar New Year holiday. While China had reopened about 500 of these theatres by March 23rd, attendance remained low, and by the 27th, they were once again closed.
The lockdown in the 'Middle Kingdom' was a sign of things to come in Europe, where the vast majority of theatres in most countries were closed by mid-March. According to a report published by the International Union of Cinemas (UNIC), less than 2% of the 42,000-plus screens in Europe were open by April 1st, a figure that goes up to 4% on a global level.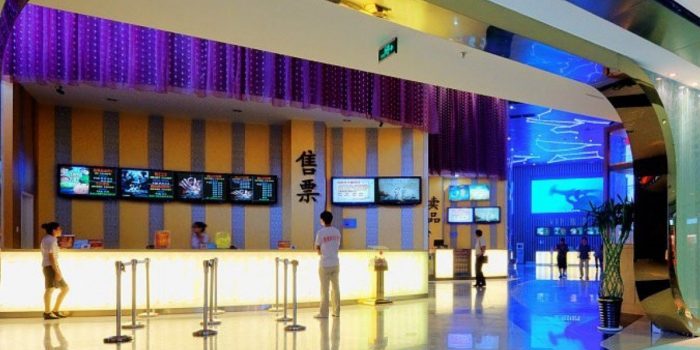 Impact on Businesses
Needless to say, these shutdowns have served a huge blow to Europe's theatre industry. In the United Kingdom, for instance, the sector is expected to lose £400 million in ticket sales compared to the equivalent figures from last year, as 52 million moviegoers remain indoors. To make matters worse, most exhibitors in Europe are still expected to pay rent and service charges during the lockdown, though an increasing number of governments have started introducing measures allowing businesses to delay the payment of rent.
The mood is similarly apprehensive over in the United States, where theatres across the country were closed from mid-March. In recent months, big chains like AMC Entertainment have been forced to take new measures to avoid filing for bankruptcy. Collective anxiety remains that the pandemic will ultimately lead to the permanent closure of hundreds or even thousands of cinemas.
In a note to investors released in April, Loop Capital analyst Alan Gould wrote that he expected as many as one quarter of the country's country's 40,000-plus screens to close for good in the wake of the pandemic.
Though governments around the world have offered varying forms of support for groups and businesses worst-hit by the COVID-19 crisis, there remains widespread concern about the financial wellbeing of workers in the coming months and beyond. In a survey published in April by the UK's Independent Cinema Office (ICO), it was found that 37% of cinema employers had made or expected to make redundancies. Out of the workers surveyed, 21% had already had their contracts terminated and 24% had no income.
In the same survey, the majority of independent cinemas estimated that they could only pay their staff at the current level for another two to three months, and while 69% of commercial cinemas were continuing to pay their salaried staff, only 31% were still paying their freelancers and casual staff.
The Shift to VOD
As we've outlined in previous articles, the lack of theatres is prompting many distributors to release their latest features early on VOD, one of the few sectors of the entertainment industry that seems to be thriving off the international lockdown. However, there remains some resistance from groups hoping to preserve the immersive and communal experience of seeing a film in theatres.
UNIC, for example, suggested in a statement published in March that this shift in release strategy is not "in the interest of either the sector or audience," arguing, "With the financial impacts of this unprecedented crisis on our industry still not fully clear, now is not the time to seek short-term financial gains at the expense of the sector as a whole." Meanwhile, after Universal suggested the possibility of releasing future films into theatres and homes simultaneously, AMC responded by threatening to exclude all forthcoming Universal releases from their cinemas.
Nonetheless, even before the crisis took effect, record-breaking box office figures and studies demonstrating a positive correlation between cinema attendance and hours spent streaming posed a challenge to the old narrative that VOD is harming theatres, and as theatre owners begin to fret about the future, we can assume that more and more of them will see an upside to the rise of streaming services.
One clear example of a theatre chain that has recognised the benefits of having one foot in online streaming would be Curzon Artificial Eye, the UK-based distributor behind both Curzon Cinemas and the corresponding VOD service Curzon Home Cinema. Curzon head Philip Knatchbull has credited Curzon Home Cinema as one of two key reasons for the company's continued survival (the other being the commercial success of Korean critical darling Parasite). With the release of Kitty Green's acclaimed drama The Assistant on May 1st, the platform reportedly had its biggest weekend figures to date, marking a 340% increase from last year's equivalent weekend.
Perhaps it shouldn't be surprising, then, that AMC ultimately caved to the trends and agreed to collapse the exclusive theatrical window to a minimum of 17 days for Universal releases, taking a portion of the revenue from the film's premium VOD run.
What Comes Next?
Whether theatres and festivals should or shouldn't embrace the "virtual cinema" model that some exhibitors are currently trying out is a matter that we've discussed in greater detail elsewhere, but either way, the task of bringing moviegoers back into cinemas after the lockdown has eased up will surely prove a challenge in its own right.
In the aforementioned ICO survey, the need to re-attract audiences when cinemas reopen is ranked as one of the main concerns of exhibitors, second only to loss of revenue. While some industry chiefs are relying on the appeal of delayed blockbusters like No Time to Die and Wonder Woman 1984 to fill seats, the idea of sitting down in a room full of strangers after months of social distancing is likely to give many moviegoers pause.
Speaking to the New York Post, Wedbush Securities analyst Michael Pachter warned, "Even if we put the virus behind us, lots of people are going to avoid retail and movie theatres till they are comfortable that they are inoculated against the next iteration of the virus." We have since seen some precautionary measures put in place as theatres around the world begin to open their doors, including shortened hours and staggered seating arrangements to allow more space between audience members.
In England, theatres were permitted to open in the first weekend of July, though not every exhibitor was quick to take advantage of the government's go-ahead. Cineworld, for instance, waited until the end of July to reopen their theatres, while Odeon saw the gradual opening of venues over the course of the month. Their caution is understandable given the crowds they'll need to draw: According to Cineworld CEO Mooky Greidinger, the chain's theatres need to be at least 50% full in order to remain financially viable. Whether this is possible with the need to social distance, especially indoors, remains to be seen.
All in all, it remains unclear when exactly theatre attendance and activity will return to their prior levels, leaving the sector in an ongoing state of limbo. And while we look forward to the day when the big screen experience once more becomes a widely accessible, commercially viable and safe option for exciting new releases, indie or otherwise, the current pandemic could well prove a pivotal moment in reshaping the role played by theatres in the ever-changing film industry.
This article was published as part of an ongoing series on the impact and long-term effects of COVID-19 on the film industry. These posts have now been collated into a single, long-form article which you can read here.
Cover image: Shutterstock