COVID-19 is having a significant impact on the ways in which films are currently being released and viewed. Studios have bumped their big releases to months down the line and, as we mentioned in a previous article, film festivals have been forced to cancel or postpone worldwide. As cinemas shut down, distributors have had to find new ways to release their content. It's a shift born of necessity more than choice, since there are hardly any revenue prospects if they don't make the switch to other distribution channels, and the result has been some long overdue innovation and experimentation in how films are released.
Traditional Role of Cinemas
With the traditional model for distribution, theatrical releases play a crucial role for smaller films in building word-of-mouth awareness, whether it's through supporting filmmakers and casts on the publicity circuit, or helping to generate reviews. For a long time, major print publications would typically only review films if they had been released in cinemas, even on a limited run basis. However, some publications, such as the New York Times, have now recognised that with cinemas shuttered, a change in policy is needed, effectively giving distributors the go-ahead to release their high-profile titles straight-to-VOD, at least until a proper theatrical release becomes once again possible.
The US Leads the Way in Experimentation
Specialty distributors, especially in the USA, have been at the forefront of the shift to VOD, since they are nimble and agile enough to experiment and make changes that the larger studios are unable to make. Indeed, independent distributors have long pioneered experimentation in the industry, proving instrumental in honing the 'day-and-date' release model, which places more emphasis on a film's home release revenue than its theatrical run. Some distributors, such as Magnolia in the US, have long worked with a variety of VOD platforms to release films online ahead of schedule.
Response from the Independent Distributors
The COVID-19 crisis has led to distributors working more closely with cinemas in something akin to a symbiotic relationship in order to release their films in the only way possible right now, namely on VOD. Kino Lorber, a New York-based distributor of foreign and independent films, has gone even further in focussing on VOD whilst also trying to support the theatres it traditionally worked with. On March 13th, Kino Lorber began to roll out its new Brazilian film Bacurau, an allegorical tale of imperialism, corruption and senseless violence set in a fictional small town in Brazil. Yet, within days, all 60 or so cinemas showing or scheduled to show the film had closed. In response, Kino Lorber rolled out a new platform enabling audiences to see Bacurau remotely, while still supporting the theatres where they might have seen the film in the first place.
Available on Apple TV, Roku and, soon, Amazon Fire, Kino Lorber's platform is called Kino Marquee and attempts to emulate the moviegoing experience at home. Films are presented on a dedicated web page, each headed by a given theatre's branded marquee. Revenue from ticket sales are split between the distributor and the cinemas previously scheduled to show the film. The cinemas will play a role in promoting their own page, or virtual cinema, via traditional means, including publicity materials, reviews and social media posts. "Ticket" buyers from the theatre's Kino Marquee site will receive a link that gives them admission to an online screening room, hosted by Kino Marquee's platform, Kino Now VOD. It's anticipated that 150 cinemas will work with Kino Lorber by the end of the month.
Kino Lorber is not the only US distributor experimenting in this way. Film Movement, Oscilloscope, Bleecker Street and Music Box Films, for instance, have all been able to get their titles directly online through the use of their own services. Film Movement has created a virtual screening room in partnership with cinemas, and Oscilloscope is offering downloads of 10 of its films, including several that will miss their theatrical windows. The distributor will donate part of the proceeds to the Cinema Worker Solidarity Fund.
Meanwhile, Strath Hamilton, C.E.O. of TriCoast Entertainment, has suggested that the current lockdown will serve as an opportunity for the US-based distributor and sales agent to increase visibility of their own horror/sci-fi/action movie channel, Dark Matter TV. Speaking to FilmDoo, Hamilton argued that since the genre cinema platform is a free service dependent on ad revenue, customer acquisition is "solely a function of consumer marketing, of letting people know we exist." In the case of Dark Matter TV, Hamilton suggests that the channel's typical consumer is "a kind of anti-establishment viewer who rejects the slick mass AVOD channels like Pluto and Tubi and prefers niche destinations who fit with their lifestyle."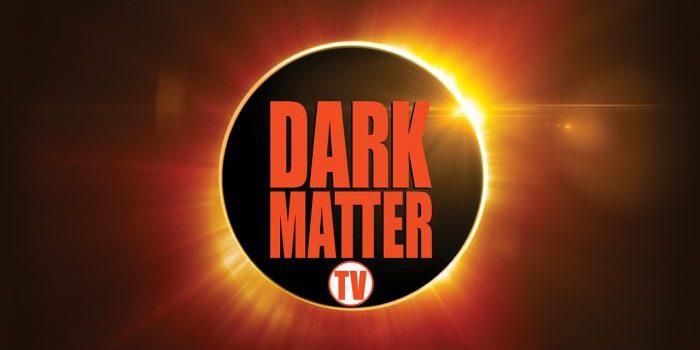 This market is likely to expand rapidly as people look for different forms of content, with niche-focussed channels benefitting particularly well from a newly housebound audience willing to experiment with what they see. The growth of AVOD channels, such as Dark Matter TV, also highlights how distributors are seizing the opportunity to make their long-tail content more readily accessible to a public eager to see more content through different models, whether its pay-per-view, subscription or advertising based.
Response of the Studios
Even the major studios have responded to the COVID-19 crisis by speeding up the release of content to VOD in a move which they never would have allowed previously. NBCUniversal, for instance, has made Trolls World Tour, The Invisible Man, The Hunt and Focus Features' Emma available on demand, while Sony last month announced a March 24th on-demand release of the Vin Diesel movie Bloodshot. Likewise, Warner Bros has pushed forward the home release of Ben Affleck-starrer The Way Back, making the film available for electronic sell-through stateside less than three weeks after coming out in theatres, while Lionsgate made its faith-based drama I Still Believe available on premium VOD platforms. Even the notoriously 'conservative' Disney released the Pixar animated feature Onward to Disney+ after two weeks in cinemas.
FilmDoo has responded to the coronavirus crisis by working more closely with distributors to get their titles online sooner. Our FilmDoo Services business is working with a range of partners in the industry to help re-focus their efforts to an online release and promotion. We are focused on providing technical and marketing solutions and services to help cinemas, distributors and filmmakers to survive and, we hope, prosper amidst the ongoing lockdown. There has never been a time when digital distribution was more important and relevant than now and we are determined to do what we can to help the industry through this difficult period of change.
This article was published as part of an ongoing series on the impact and long-term effects of COVID-19 on the film industry.
Cover image: Richard Foreman/Warner Bros. Pictures