As businesses contend with the consequences of the COVID-19 pandemic, we find that film festivals have been particularly hard hit by the outbreak. By their very nature, festivals are heavily interactive events that inspire discussion and debate, as well as playing a crucial role in the communities in which they are founded. Festivals such as Tribeca have played an important role in the rejuvenation of local regions and are a source of collective pride and wellbeing. They are also key in the release of films from certain genres and in building hype for new projects as they are rolled out internationally. Festivals like Sundance, Rotterdam, Cannes, Venice and Toronto are often decisive in the distribution and success of independent and international films, whether it's through gaining traction and buzz, winning awards or picking up distribution at an attached film market.
Around the world, many film festivals have been either postponed or cancelled entirely for the year. So far, this includes the Thessaloniki Documentary Festival, which was scheduled to begin on March 5th but has now been pushed to later in the year; the Prague International Film Festival, which has also been moved from late March; and the Istanbul International Film Festival, which was previously set to run from April 10th to the 21st. Closer to home, our good friends and partners at Fusion Film Festivals have had to move their Valencia festival from May to October.
The effects of the crisis also extend to numerous genre festivals. Last month, for example, the 2020 editions of BFI Flare, SCI-FI-LONDON and the Brussels International Fantastic Film Festival were confirmed either cancelled or postponed. Even the esteemed Cannes Film Festival, arguably the most prestigious film festival in the world, is still in question, following an announcement from the festival's organisers that the gathering could be delayed until late June or early July.
Meanwhile, rather than postponing or cancelling, some festivals are experimenting with moving their events online in one form or another. Tribeca, Edinburgh TV Festival, SXSW, TCM Classic Film Festival and the Greenwich International Film Festival are just a few of many that are creating new online programming as a substitute for in-person events. FilmDoo is working with festivals in this transition online, helping them to experiment with the form their events can take, whether their content is publically available, behind a pay-wall or viewable in a form that blends the two approaches.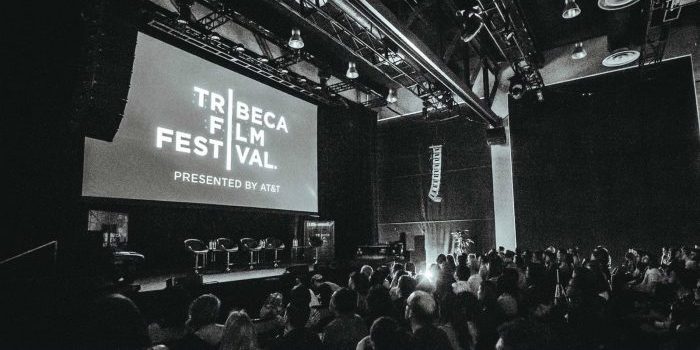 Yet, for film festivals to transition online, there are a number of key issues that need to be tackled:
1. Online festivals often carry a negative stigma that characterises them as 'fake' festivals, due in part to the perceived lack of authority and knowledge as to who is watching the films. This can be partly mitigated through having a ratings option for films screened, and perhaps through the use of a small jury to provide a critique or narrative review of the films shown.
2. For filmmakers and filmgoers alike, an online festival may not hold the same sense of importance as a theatrical screening. It's therefore the responsibility of online festivals to sell their platform as an appealing and prestigious option that will give the appropriate weight to each film. This year's Ann Arbor Film Festival, for example, presented its entire programme in a series of one-off livestreams, recreating some of the communal atmosphere found at physical events.
3. How films are categorised and nominated, and whether an audience choice system should have a role, are also key issues. Film festivals need to use their online presence to get their followers more engaged and potentially find ways to incentivise their involvement.
4. How the films are shown and charged is also a significant issue, be it on a transactional basis – with the film owner, and potentially the cinema that would have shown the films, getting a percentage of the box office – or through a free online showing intended to raise awareness of the film. This issue has a significant impact on the contracts for content, as screening fees may be needed and issues over the length or structure of online rights would need to be tackled.
5. As ever, piracy remains a key concern. Whatever form the film festivals use online to present their content, they need to ensure that it is as difficult as possible for the films shown to be ripped and reposted elsewhere.
It's likely that COVID-19 – and the fear of a similar crisis emerging in the future – will have a long-term impact on the online activity of film festivals, pushing festivals to build up a more permanent online presence in order to draw followers. How film festivals view the option of a limited online release is also likely to change, more or less out of necessity, as they recognise that this approach may at times be needed.
Meanwhile, the coronavirus pandemic is already raising questions about the benefits and drawbacks of the standard festival format. While the current lockdown is inspiring debate about the necessity of physical film markets, for instance, this is also a time for film fans reassess the value of attending big communal events against the cheaper but less social option of watching movies from home.
As for FilmDoo, we're currently offering our support to festivals, since we feel they play a crucial role in the release of content, and see them as a foundational cornerstone of the film industry and film culture in general. Nevertheless, we believe that the nature of the role they play in the industry will change, and that they are likely to work more closely with online platforms and technology partners as they adapt to the reality of the 21st century. We certainly welcome the opportunity to be a part of this move.
This article was published as part of an ongoing series on the impact and long-term effects of COVID-19 on the film industry.
Cover image: VALERY HACHE AFP/File