The 2017 Women Over 50 Film Festival (WOFFF) has concluded after a spectacular weekend in Brighton. The programme saw a selection of 55 short films from a range of countries, including the UK and US, as well as Afghanistan, Iran and Egypt. FilmDoo sponsored the event and were thrilled to see the fantastic diversity of films made by and starring women over 50.
Festival director Nuala O'Sullivan commented on the success of this year's festival, pointing out that "filmmakers continue to have an appetite to make and share work with older women at its core".
Gaynor Macfarlane was the winner of the FilmDoo Best Drama Award for her short film The Hide, which follows a woman's bird-watching obsession as she looks after her ailing mother.
Speaking about her win, Gaynor Macfarlane said "On behalf of The Hide cast and crew I'm delighted to receive this WOFFF award. It means a lot to have our hard work celebrated in this way. It is also a huge accolade to be recognised as a female filmmaker over 50 by WOFFF. This festival is a necessary celebration of the wisdom which comes with age. We would also like to thank the Scottish Film Talent Network for their support."
The other winners at this year's WOFFF were:
Espressivo: A Love Song to Coffee by Deb Ethier (Best Animation)
Cherry Colour Buttonholes by Brenda Miller (Best Experimental)
Rebel Menopause by Adele Tulli (Best Documentary)
Days of Awe by Rehanna Rose (Emerald Life Audience Choice)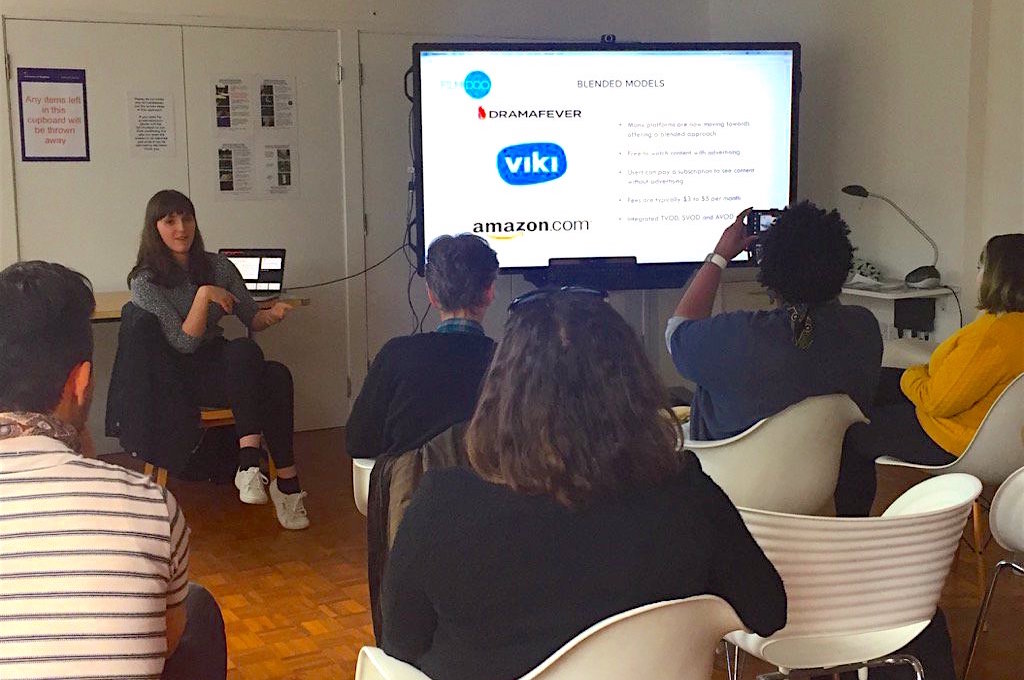 FilmDoo's Community & Editorial Officer Jessica Duncanson held a digital distribution workshop at WOFFF 2017 helping filmmakers to navigate the VOD landscape and start to self-distribute. To get more information or to submit your film to FilmDoo for consideration, please email info@filmdoo.com.
Proving that Hollywood's marginalisation of older women will not be tolerated, this year's festival put the focus on narratives dealing with real issues that matter to women over 50. Above all, the festival works to give older women the visibility they deserve.
Find more info about the Women Over 50 Film Festival here and stay tuned for its return next year.