By Jessica Duncanson
From the New Wave era to the present day, these ten French films deal with love in all its complexity and unpredictability. These works remind us that French cinema has always had a unique way of portraying love on film and that modern French filmmakers are continuing to deliver alternative and realistic perspectives on this endlessly mysterious topic.
FilmDoo looks at ten French romance films.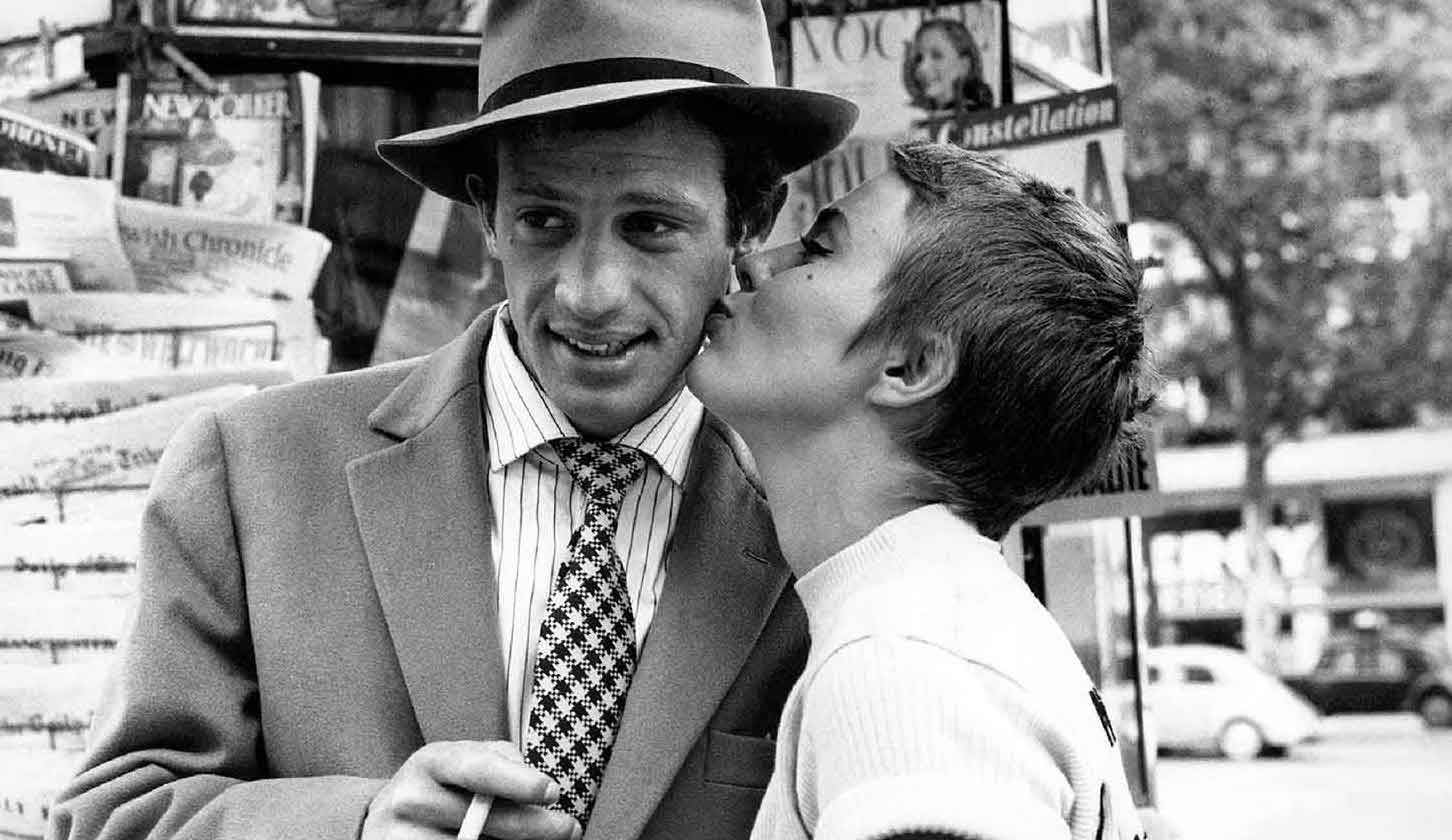 Breathless (1960, dir. Jean-Luc Godard)
This classic Godard film depicts the anarchistic Michel (Jean-Paul Belmondo) and Patricia (Jean Seberg), an American woman who sells the New York Herald Tribune on the streets of Paris. Their budding relationship is thwarted by the revelation that Michel is a wanted criminal. The film questions whether, and in what way, its flawed protagonists are ultimately capable of loving each other. In true French New Wave style, this black comedy is often fast-paced and chaotic, but also stops to deliver scenes of subtle realism.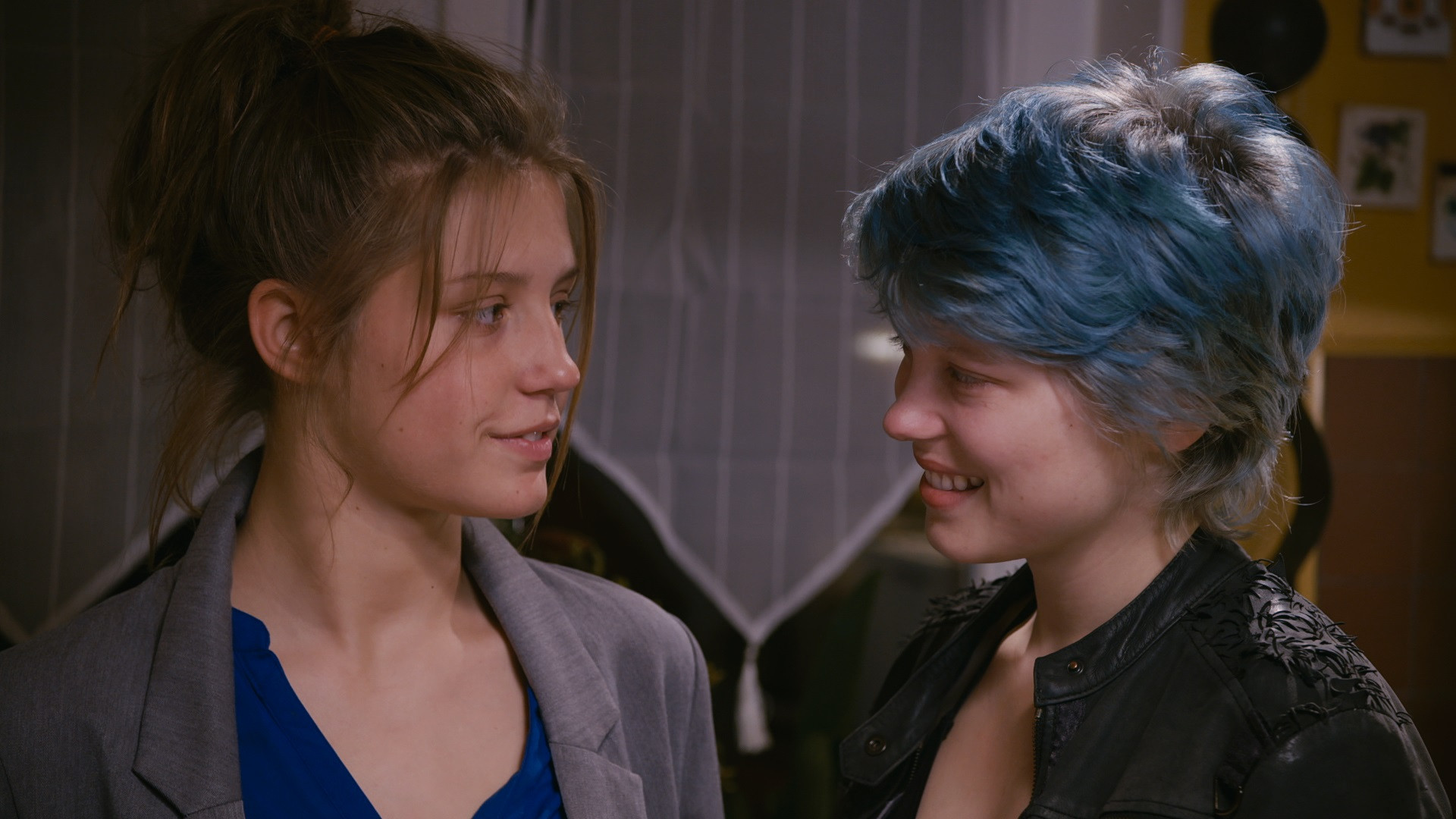 Based on Julie Maroh's 2010 graphic novel of the same name, this film follows the relationship of Adèle (Adèle Exarchopoulos) and Emma (Léa Seydoux). After unsatisfying sexual experiences with men, high-school student Adèle questions her sexuality and visits a gay bar, where she meets Emma, an older art student. The two begin a passionate relationship and the film explores romance, as well as issues of class and homophobia. This heart-wrenching study of first love, obsession, and betrayal won the Palme d'Or at the 2013 Cannes Film Festival.
The Artist (2011, dir. Michel Hazanavicius)
Set in 1927, this modern black-and-white silent film portrays film-star George Valentin (Jean Dujardin) and aspiring dancer Peppy (Bérénice Bejo). After being spotted by Valentin, Peppy rises as a dancer, but Valentin's own career is threatened by the shift to talkies. However, Peppy is determined not to leave Valentin behind and endeavours to pull him out of his creative rut. The Artist won five awards at the 2012 Academy Awards, and is one of only two black-and-white films to have won the Best Picture award since Billy Wilder's The Apartment in 1960.
When the strongly Catholic Jean-Louis (Jean-Louis Trintignant) sees Françoise (Marie-Christine Barrault) at church, he decides that one day he will marry her. However, when he bumps into an old friend, Vidal (Antoine Vitez), he is taken along to meet the beautiful but lonely Maud and Jean-Louis eventually spends the whole night alone with her. The third instalment in Éric Rohmer's Six Moral Tales series, this film deals with issues of faith, desire, and romance through the story itself, as well as through the characters' deep philosophical discussions.
Amour (2012, dir. Michael Haneke)
Amour follows the lives of Georges (Jean-Louis Trintignant) and Anne (Emmanuelle Riva), two retired music teachers in their 80s. When Anne suffers the debilitating consequences of a stroke, their love is pushed to the limits as Anne becomes increasingly dependent on Georges to care for her. A study of love, ageing, and death, Amour studies the heartbreak of having to watch one's life-long love gradually decay. This tragic film won the Palme d'Or at Cannes in 2012, as well as the Academy Award for Best Foreign Language Film in 2013.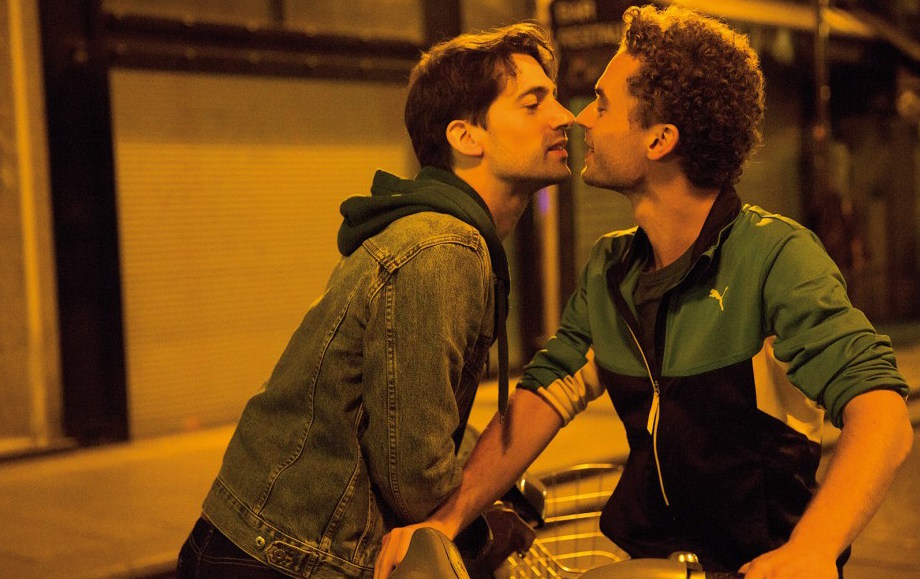 Theo and Hugo (2016, dir. Olivier Ducastel and Jacques Martineau)
Theo (Geoffrey Couët) and Hugo (François Nambot) are drawn together in a sex club in Paris and begin to get to know each other outside. However, when revelations of their discussions mean that they have to rush to the emergency room, the potential of their instant connection is threatened. When the night's events wind down, they are left with their desires and frustrations as they wander the near deserted streets of Paris in the early hours. The film is a testament to the power of affection in the face of pressure.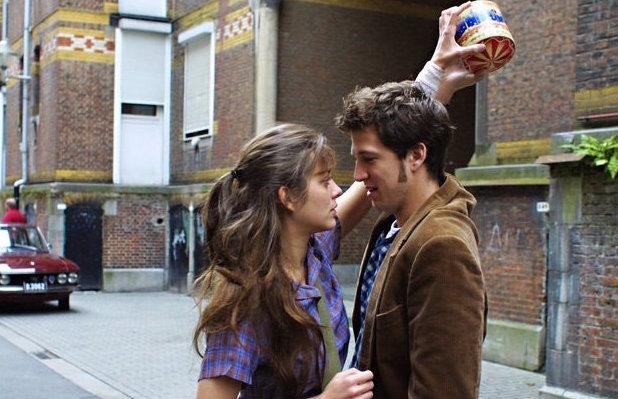 Following mischievous best friends Julien (Guillaume Canet) and Sophie (Marion Cotillard) from childhood to adult life, this film explores the blurring of the line between friendship and romance. The two protagonists have been playing a game of dares since they were children and the game becomes increasingly extreme until Sophie disrupts Julien's wedding and the two become estranged for ten years. After ten years, they meet again and soon fall into the same dangerous game. This French-Belgian film shows how feelings left unexpressed long-term can cause misery.
Jules and Jim (1962, dir. François Truffaut)
Set around World War I, this film depicts the intense love triangle of two friends Jules (Oskar Werner) and Jim (Henri Serre), and the beautiful and free-spirited Catherine (Jeanne Moreau). While both men are enamoured with Catherine, Jules marries her and the arrival of war then splits the two friends. When the war ends, Jim visits Catherine and Jules and finds that the complex relationship between the three of them is far from over. This iconic French New Wave film offers an insight into the passionate, changeable, and unconventional nature of many relationships.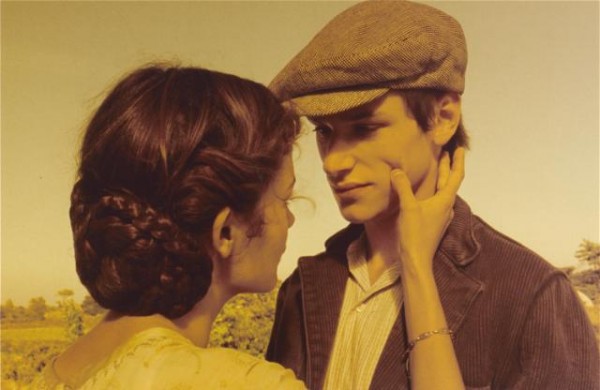 A Very Long Engagement (2004, dir. Jean-Pierre Jeunet)
This World War I film depicts Mathilde's (Audrey Tautou) search for her fiancée Manech (Gaspard Ulliel), who went missing from the force under strange circumstances. The film follows the great lengths that Mathilde goes to in order to uncover the truth about what happened to Manech, and also portrays their passionate romance before the war. As Mathilde's search leads her to evidence of immoral activities by French military officials, the horror and absurdity of war is highlighted. Above all, this epic film deals with the perseverance that the power of love instils.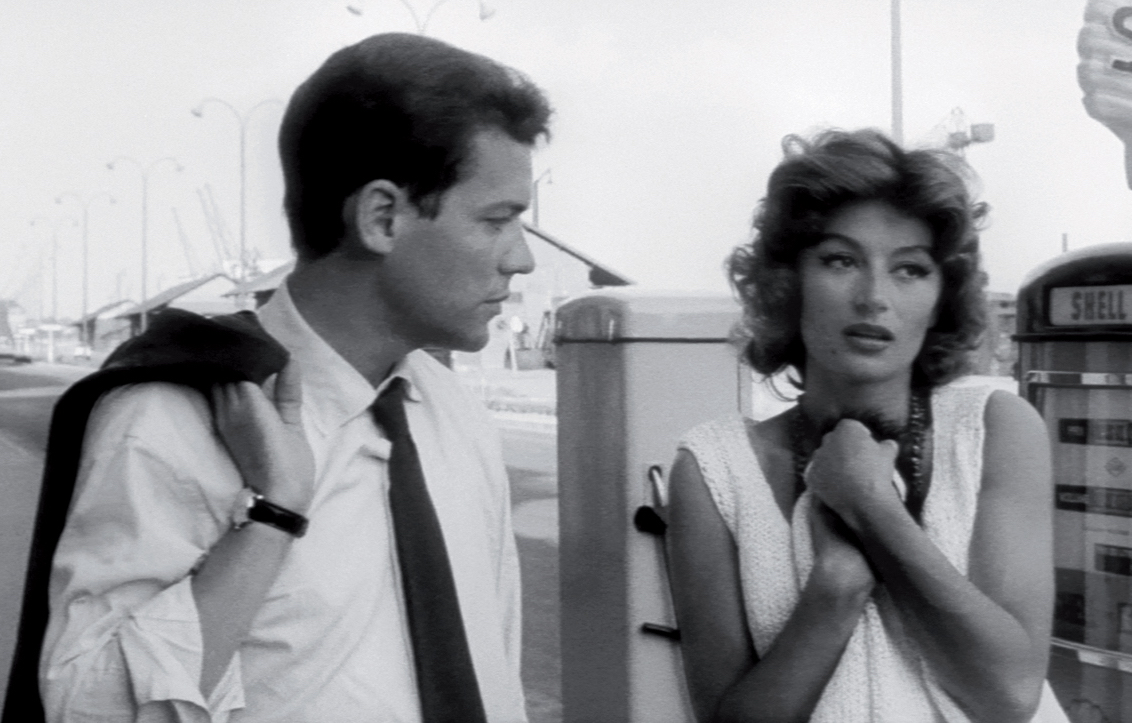 Lola (1961, dir. Jacques Demy)
Another classic of the French New Wave, this film tells the story of mother and cabaret dancer, Lola (Anouk Aimée). Although the father of her son abandoned her years ago, she remains in love with him and is therefore conflicted when she encounters Roland (Marc Michel), an old childhood friend that becomes infatuated with her. Set in Nantes, Lola depicts the irrationality of love and the difficulty of overcoming heartbreak.