By Sharon Calingasan
Director: Michèle Massé
"The windows of life are youthful ones, with new ideas."
This documentary by Michèle Massé is a candid and introspective account of four lesbian women who discuss their sexuality and related issues. The film doesn't only tackle lesbianism, it also discusses old age and the sexual and societal limitations placed upon older women. Interestingly, while Boti, Empar, Jocelyne and Micheline acknowledge their old age, they all agree that they don't feel old as they continue to pursue their passions. Boti, who is active with the LGBT rights movement, says she feels young as she's in the company of young people most of the time and feels the desire to enjoy life fully as she is involved in a concrete struggle. Micheline words it beautifully when she says, "homosexuality doesn't keep you from getting old but falling in love does".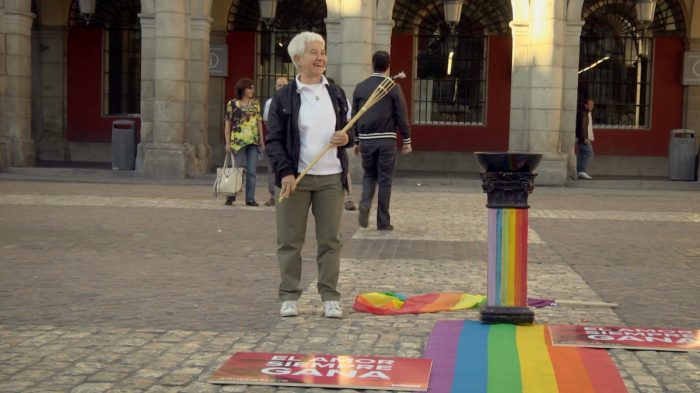 Empar, who is happily married to a woman, discusses how lesbianism wasn't even discussed during her younger years. She reveals her past close relationship with a nun and fondly recounts her sense of satisfaction and relief despite not really knowing how to articulate the experience.  When remembering this time, she declares that "male anatomy seems to be a woman's sexual fate but for women it was more of affection and tenderness". Boti, who is now divorced, also provides a peek into her younger life through photos and a brief account of her marriage to a woman named Beatrice. Her statements give hints of a very independent and open personality. According to her, "if you're not openly what you are, then you are nothing." This strong statement is indicative of someone who definitely knows what she is, what she wants in life and the direction in which her life is going.
Paris-based couple Micheline and Jocelyne act like honeymooners despite being two older women. The scene in which the pair recollect their first meeting and their first exchange of messages is one that will stay with viewers, especially when Jocelyne plants a firm but tender kiss on Micheline's forehead. It's a very emotional moment and one can't miss the teary-eyed Micheline during that particular scene. Another memorable scene sees Micheline speak candidly, albeit briefly, about their sexual life while Jocelyne reacts impishly by kissing her hand fondly and the two exchange a shared look of love.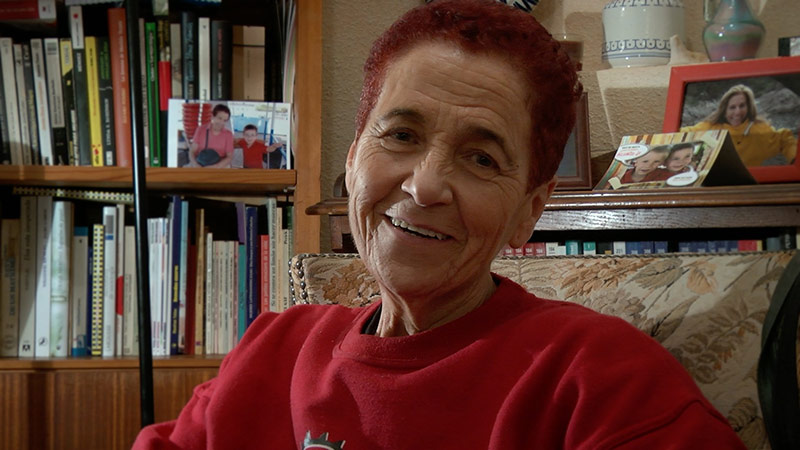 In conclusion, this documentary genuinely captures the honesty with which Boti, Empar, Micheline and Jocelyne open up about their sexuality and discuss their thoughts on issues of homosexuality, homophobia and ageing. For Empar, seizing the day fuels her youthful energy, while Micheline and Jocelyne agree that it's the hope of finding true and lasting love that keeps them young. Nevertheless, for Boti, it's actively pursuing the struggle for the acceptance of LGBT rights that allows her to feel young and to always keep an open mind.
FilmDoo also recommends: