By Jessica Duncanson
While Japan and the U.S. have long been animation powerhouses and boast studios such as Ghibli and Pixar, the rest of the world has also been creating spectacular animated works. While these films often receive far less recognition, they are by no means inferior visually or thematically. In fact, their ability to ignore the limitations placed upon mainstream animation allows them to reach new heights.
FilmDoo looks at ten of the best animated films created outside of Japan and North America.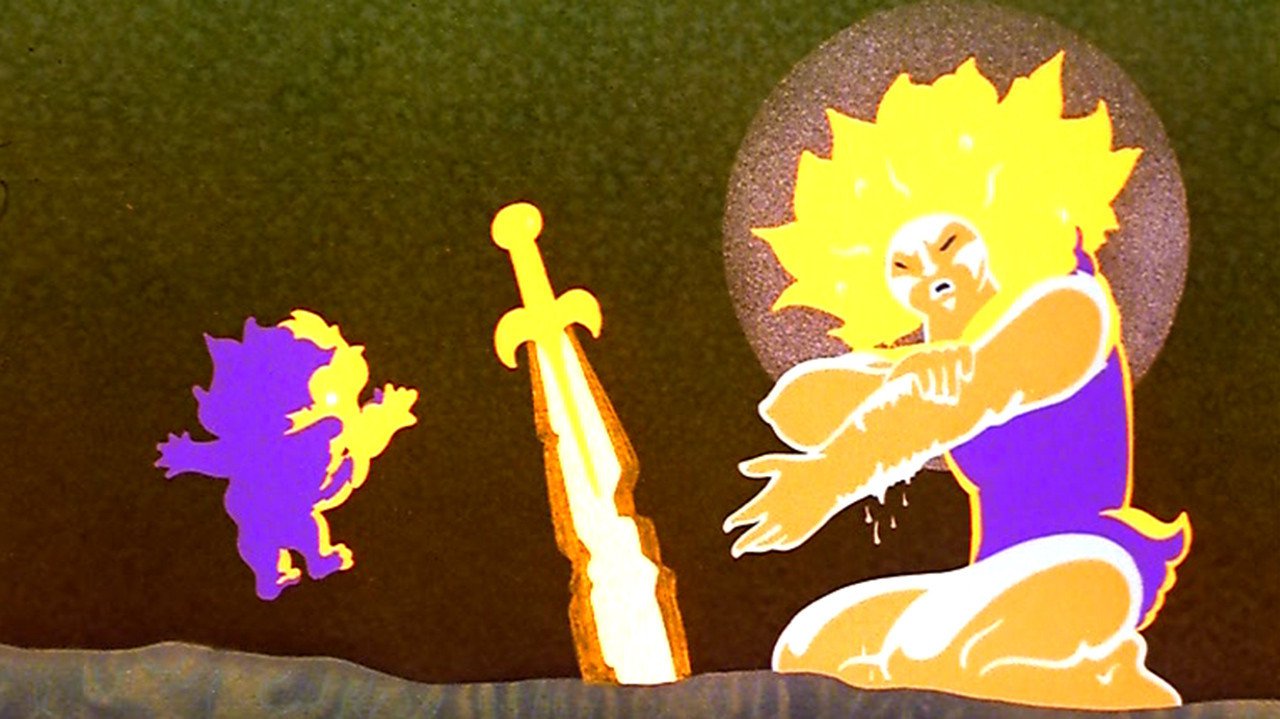 10. Fehérlófia (1981, dir. Marcell Jankovics, Hungary)
Potentially one of the most bizarre films ever made, this psychedelic 'fairy tale' is a unique exploration of the possibilities provided by animation. The colourful symbolism in this Hungarian film is sensually invigorating and takes the audience on a journey of fluid shapes and mythical creatures. While it may be more of a visual treat than a piece with an engaging plot, Fehérlófia is nonetheless an intriguing and substantial work of art.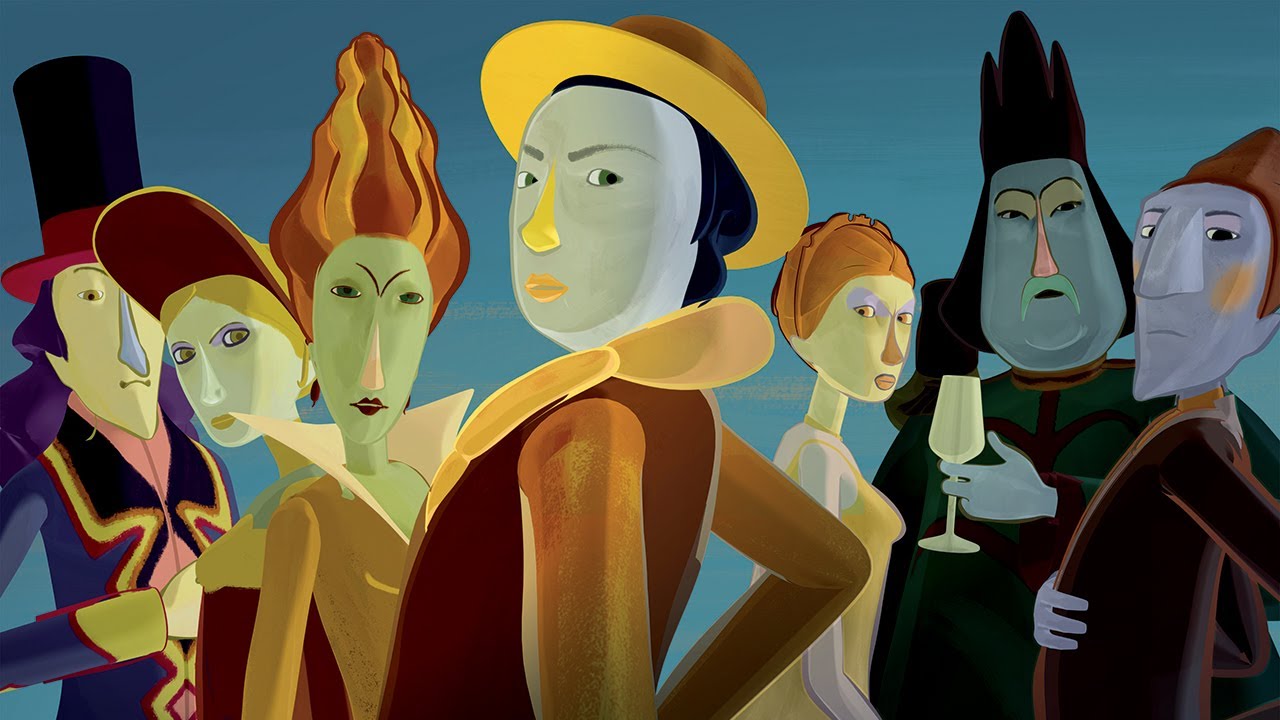 9. The Painting (2011, dir. Jean-François Laguionie, France)
The Painting studies issues of class through the representation of characters in a painting that are either fully completed, uncompleted or simply rough sketches. The 'high-class' completed figures enforce a hierarchy based on these three categories. The characters discuss 'The Painter' as a God-like entity and a search for this mysterious enigma poignantly translates into the real-life quest for meaning and completion.
8. Mary and Max (2009, dir. Adam Elliot, Australia)
When a lonely eight-year-old girl living in Australia writes to reclusive and overweight 44-year-old Max in New York, the pair become pen-pals. The two imperfect characters, who struggle with physical and mental illnesses, form an unlikely friendship. Their turbulent stories are often tragic but are also laced with humour. This Australian animated work won the Crystal Bear Award at the 2009 Berlin International Film Festival.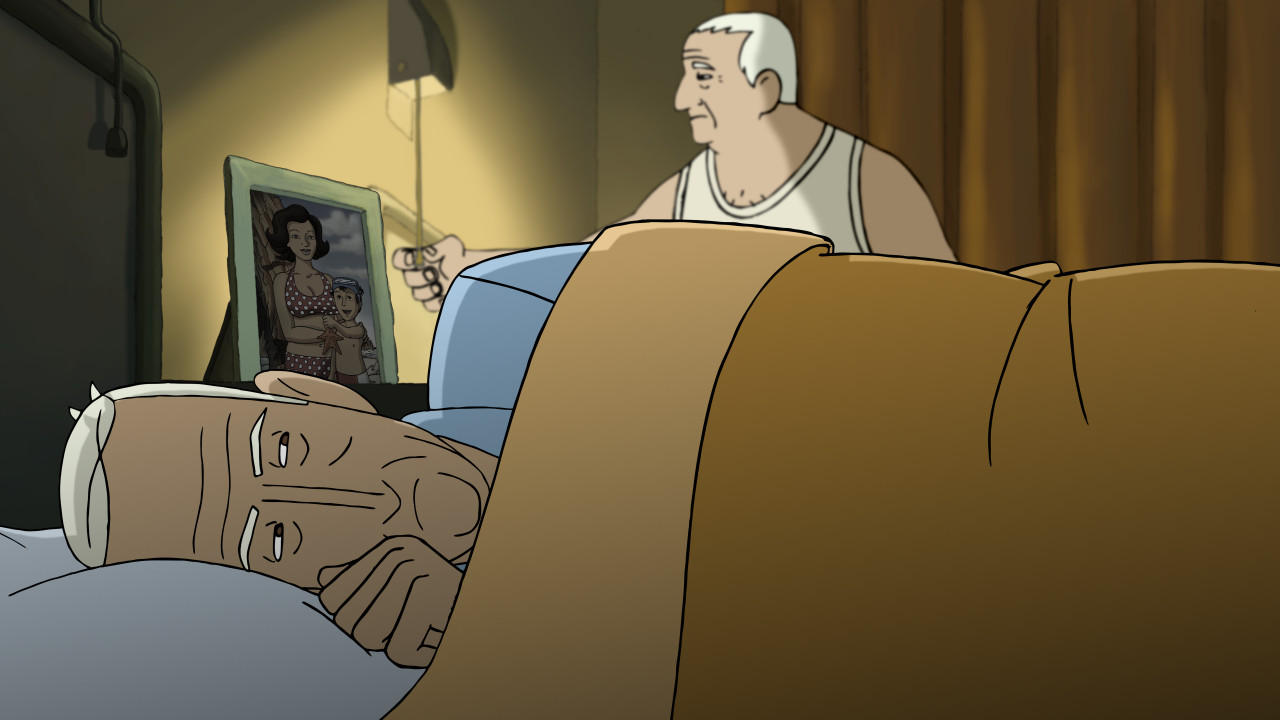 7. Wrinkles (2011, dir. Ignacio Ferreras, Spain)
Based on Paco Roca's graphic novel of the same name, this understated Spanish film focuses on the lives of Emilio and Miguel, two older men that meet in a care home. While the film deals with poignant issues of ageing with tenderness and humour, it does not shy away from showing the isolating and heart-breaking nature of struggles with illnesses such as dementia. Despite this, Wrinkles still manages to feel subtly uplifting overall.
Arguably the best of the Wallace and Gromit series, this classic short film follows the adventures of kind-hearted but ditsy inventor, Wallace, and his loyal and intelligent dog, Gromit. In this installment, Wallace rents out their spare room to a suspicious looking penguin who has his eye on Wallace's recent invention, a pair of mechanical trousers. This charming comedy won the 1994 Academy Award for Best Animated Short Film.
5. The King of Pigs (2011, dir. Yeon Sang-Ho, Korea)
Following Kyung-min and Jong-suk's violent encounters with women in the present day, The King of Pigs explores their lives back when they were school friends. This period of their lives is shown to have caused them to develop their own violent tendencies due to regular vicious verbal and physical abuse by bullies. This Korean film studies hyper-masculinity in youth culture and the drastic impact that it can have in later life.
4. Waltz with Bashir (2008, dir. Ari Folman, Israel)
This Israeli documentary-style animated work depicts the director's experiences as an IDF soldier during the Lebanon War. For 20 years Ari had recalled nothing of the events but he now begins to recount them and remembers being close to atrocities such as the Sabra and Shatila Massacre. In 2009 Waltz with Bashir won a Golden Globe for Best Foreign Language Film and was nominated for an Academy Award. However, it remains banned in Lebanon.

3. Yellow Submarine (1968, dir. George Dunning, UK)
When the rotund blue Meanies attack Pepperland, a colourful dreamland located 80,000 leagues under the sea, Old Fred sets off in the yellow submarine to find help. After travelling to Liverpool and meeting Ringo Starr, they assemble the rest of the Beatles and all travel through various odd places on their way back to Pepperland. As expected, the film includes classic Beatles tracks such as "Yellow Submarine" and "Nowhere Man". With iconic German illustrator Heinz Edelmann as its art director, the film is a visual delight.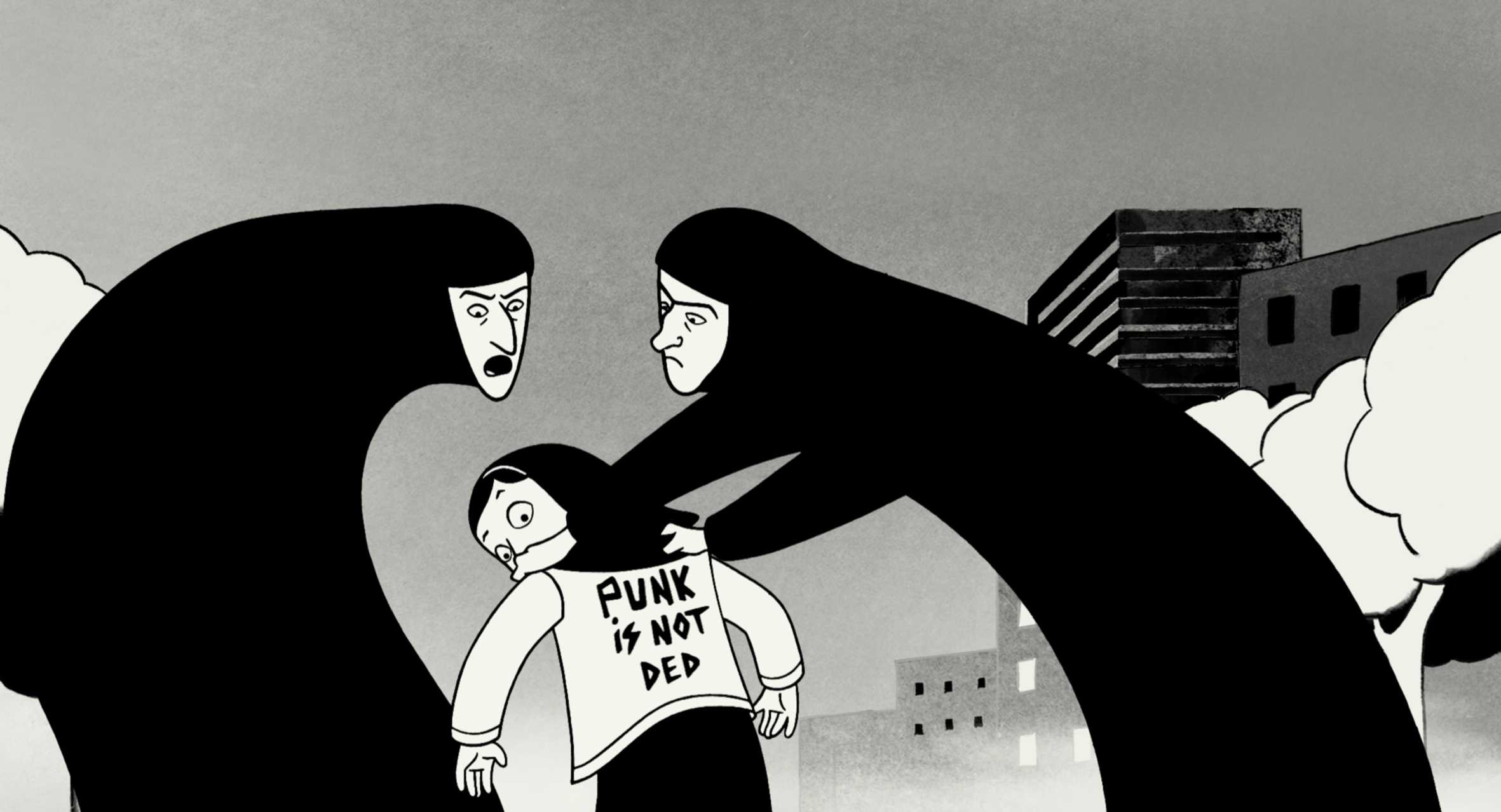 2. Persepolis (2007, dir. Marjane Satrapi/Vincent Paronnaud, Iran)
This mostly black-and-white film portrays the childhood of an inquisitive young girl named Marji as she grows up in the context of the Iranian uprising against the Shah. Following the rise of Islamic Fundamentalism and the limitation of freedoms, particularly for women, Marji's family of revolutionaries decide to send her to Vienna. However, her life in Europe also turns out to be a struggle. Persepolis is a powerful, moving and often comedic story of one woman's struggle to navigate the world she lives in.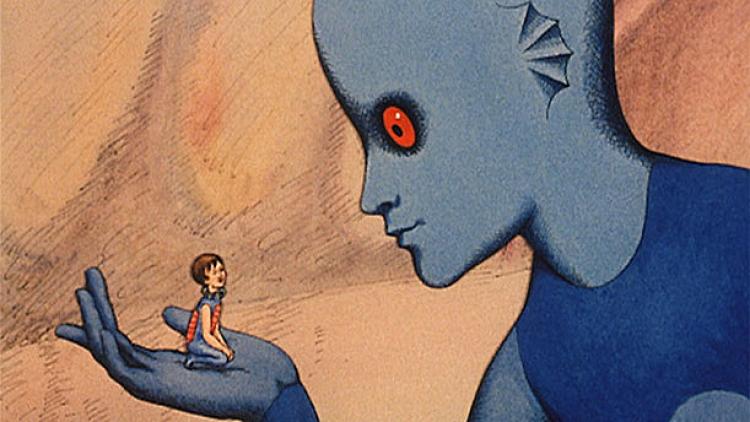 1. Fantastic Planet (1973, dir. René Laloux, France)
Fantastic Planet follows the power struggle between the Draags and the Oms. The Draags, large blue creatures of extra-terrestrial appearance, keep the Oms, a small human-like species, as slaves or 'pets'. When one Draag becomes particularly fond of her Om, her recklessness means that the Om discovers what may be the key to overthrowing the oppression of his race. A strange and wonderful work of art, the film studies issues of knowledge, power, and freedom.
Watch King of Pigs on FilmDoo now!