By David Pountain
Beginning it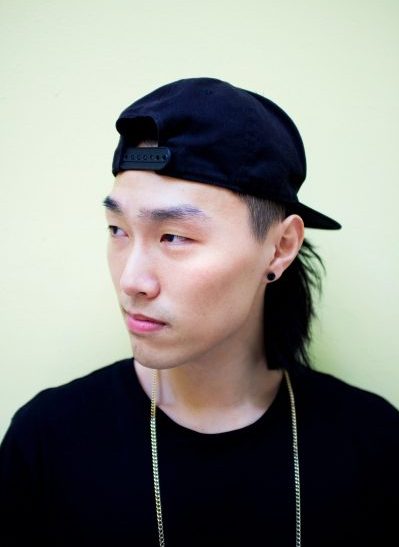 s story amidst the vibrant fields and sunny skies of childhood before progressing into the romance of young adulthood, Alex Myung's animated short Arrival finds tension and poignancy in exploring the personal connections that its male gay lead risks losing in the transition. Through rich and expressive visuals that render dialogue unnecessary, the film illustrates how a man's hesitance about coming out leads to friction with his partner and jeopardises his close bond with his mother.
With Arrival screening at the London Short Film Festival on January 7th as part of the New Queer Visions event, "A Special Relationship", director Myung shares his thoughts on the new film.
What was your background in filmmaking prior to directing Arrival?
I studied 2D animation in college at the School of Visual Arts in NYC. My film was my thesis project called Juxtaposed (2009). I actually work in the fashion industry right now as a leather accessories Technical Designer for DKNY, Alexander Wang, and Marc Jacobs, so Arrival is my first professional film as an independent filmmaker.
What inspired you to make this film? Did you draw a lot from personal experience?
The original concept for the film was originally much different from the finished product. The general plot changed as I slowly started to add in more and more elements of my personal life. You could say the main character is sort of an amalgam of different people I have dated over the years, many of whom were not out to their families. If you are close to me, you know who and what is pulled from real life, hahaha!
Would you say that the film is more about the young man's relationship with his mother than with his partner?
I think it depends on where you're coming from as a viewer. We've gotten a lot of feedback from women who happen to be mothers of queer children and for them it becomes entirely about that relationship. But conversely, for those who have struggled with coming out themselves, it ends up being more about how it just effected their relationships in general.
His mother represents everything about his life that is unchanged and comfortable, and the minute he meets his partner, his whole future becomes a variable. He really struggles with merging that sense of the unknown into his life and it affects his relationship with both his partner and his mother.
There are plenty of "coming out" stories, but I wanted to try and create something that portrayed that journey while also giving time to the things that often get left behind. Coming out is such a personal story and we forget that it not only effects our families and friends, but also those we're involved with on an intimate level. Our partners end up bearing a lot of the weight of our decisions as well.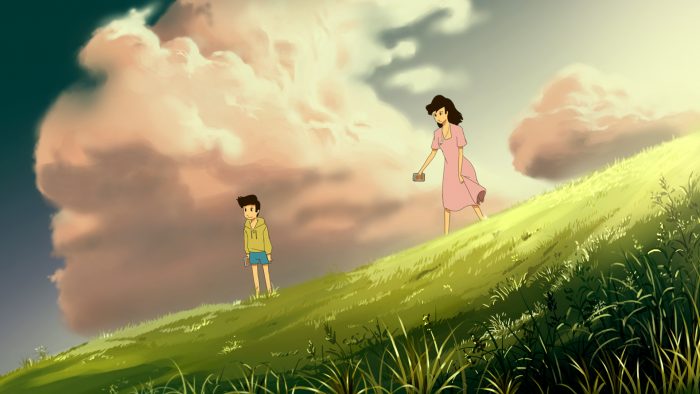 Your film was successfully funded by a $20,000 Kickstarter campaign. Do you feel that this was a story that a lot of people were looking to see told in animation?
I hope so! The Kickstarter was a really interesting experience in that I was given a chance to see what demographics were most interested in the project. What's really great about the response to the film so far is that we've been hearing from all kinds of people – gay or straight or other – who tell us about how they were able to connect with the characters. Hopefully that's a sign that it can reach people beyond both the queer and animation communities!
With animation software and technology getting cheaper and more user-friendly in recent years, do you feel that animation is becoming a more accessible, democratic medium for independent filmmakers like yourself?
I think animation continues to be something that struggles under a budget and time. You certainly can create something amazing on no budget at all and I don't dispute that whatsoever. But the budget can also be a big indicator of your timeframe and how long it might take you to finish the project. The Kickstarter funds we raised went partially to equipment and software, but it mostly allowed me to take a year off from work so I could do it full time. As to whether it's becoming more accessible – I would say yes, but only to those who are really willing to put the time in to make what they are passionate about.
Animation on a budget is 100% possible, and it also pushes your creative problem solving abilities in ways you might not yet realize – but should you find yourself in a position where you do need help, no matter how big or small, don't be afraid to look into grants or organizations that might be willing to help your creative endeavor!
Are you working on anything new at the moment?
After the film finished production I took a bit of a break to focus on the film festival circuit and went back to my regular day job. I'm slowly starting to dabble in some writing on a new idea and have done some concept shots/animation for a really quick short about men turning into chic, fashionable, magical girls.
Arrival screens at the London Short Film Festival on January 7th as part of the New Queer Visions strand, "A Special Relationship". Find more info here.