By David Pountain
As editor of the FilmDoo blog, I most certainly haven't seen every film that the platform has made available to stream this year but I have seen a lot – and a lot of good ones too. So with 2016 finally coming to a close, this seemed like the right time to look back on what I personally consider to be some of the most compelling, enjoyable and richly rewarding films to be released on the site in the last year.
Note that in order to qualify for this list, a film must (A) have been released on FilmDoo in 2016 and (B) not have already received a proper release in the UK prior to 2016 via any major outlets. As for what exactly qualifies as a 'proper release' or a 'major outlet', this includes DVD and nationwide cinema releases but was, for the most part, an unscientific judgement call on a case-by-case basis, with a film usually being granted list eligibility when in doubt.
The point is that the emphasis here is on newer titles, ranging from freshly made favourites to some sadly overlooked gems that hadn't previously received the distributions they deserved. Here's hoping that this entirely opinion-based list will serve as a useful source to FilmDoo regulars and newcomers alike on what they might like to catch up on from these past twelve months.
10. Castration (dir. Ivan Löwenberg, Mexico)
Ivan Löwenberg's strikingly titled Castration is an engaging and intimate study of a 24-year-old wallflower's prolonged sexual immaturity. Löwenberg's measured storytelling reveals subtle insight and affecting character dynamics anchored by an endearing and original starring turn from Victoria Santaella.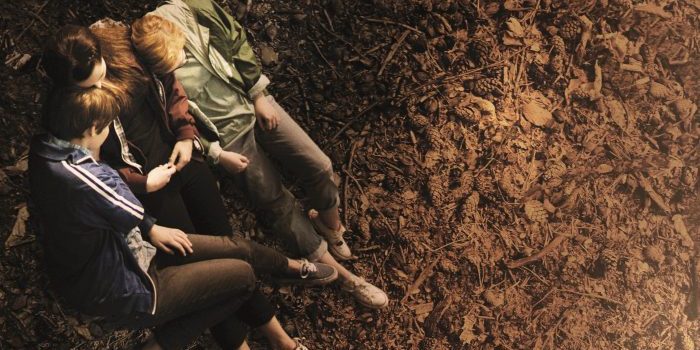 9. Girls Lost (dir. Alexandra-Therese Keining, Sweden)
When three misfit teenage school friends discover a magical flower with nectar that can turn them into boys, the three girls take the opportunity to explore new ways of life while discovering hidden sides to themselves in Alexandra-Therese Keining's dark, poignant, heartfelt tale of conflicting identities and the internal struggles of adolescence.
See it here. (UK & Ireland only)
8. How Big Is Your Love? (dir. Fatma Zohra Zamoum, Algeria)
8-year-old Adel is sent to stay with his grandparents until his mother and father have resolved their quarrelling, allowing for a meeting between two generations that serves as a layered examination of the changing times. While always keeping the drama on a warmly human level, Fatma Zohra Zamoum paints a nuanced and bittersweet picture of the modern family, gender roles and life in the city of Algiers.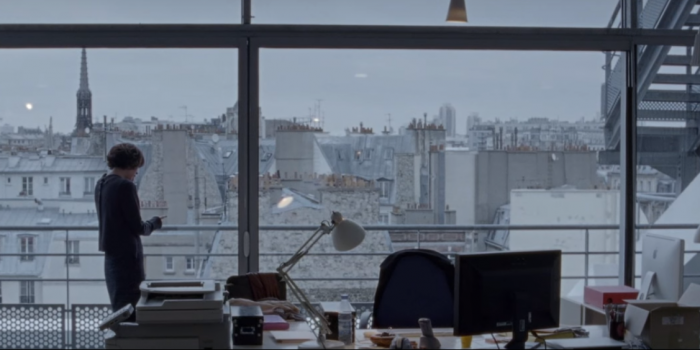 7. Sway (dir. Rooth Tang, Thailand/USA/France)
Through three parallel narratives set in Paris, Bangkok and LA, Rooth Tang's dreamy and disorienting ensemble drama affectingly observes new forms of emotional and physical detachment in our increasingly globalised era. Sway thoughtfully probes the connections that we hold (and sometimes lose) to people, places and cultures across considerable distances while the film's richly expressive visuals potently highlight the universal language of the human face.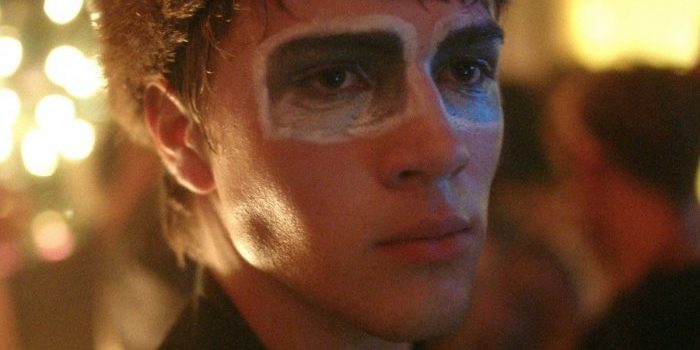 6. Closet Monster (dir. Stephen Dunn, Canada)
The journey into adulthood is presented in strange and fantastical terms in Stephen Dunn's intimate and imaginative story of the young Oscar coming to terms with himself, his sexuality and the traumas of childhood. Grounding its surreal elements in relatable emotion, this is a moving and vibrant psychological journey made all the more memorable by Isabella Rossellini's supporting turn as Oscar's talking pet hamster Buffy.
See it here. (UK & Ireland only)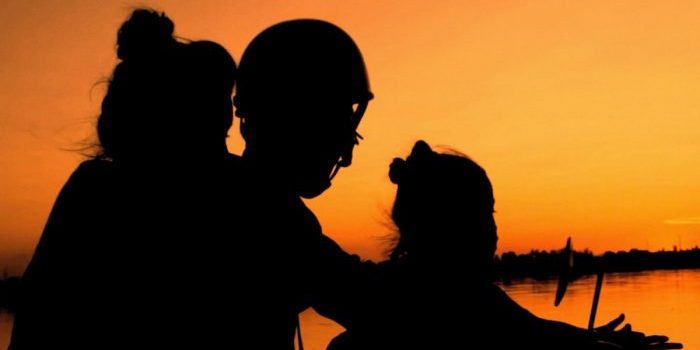 5. At the Horizon (dir. Anysay Keola, Laos)
A microbudget thriller shot in a nation with constrictive censorship laws and a tiny film industry, At the Horizon amounts to a surprisingly compelling work of genre cinema, displaying a level of timing and visual flair that your average post-Rodriguez indie thriller director will spend several projects chasing. The film's inspiring DIY origins sync nicely with the themes of class division that underlie its story, in which a clueless spoiled teen and a literally voiceless working man are thrown together by a tragedy that unearths socially resonant feelings of loss beyond comprehension and anger without fulfilment.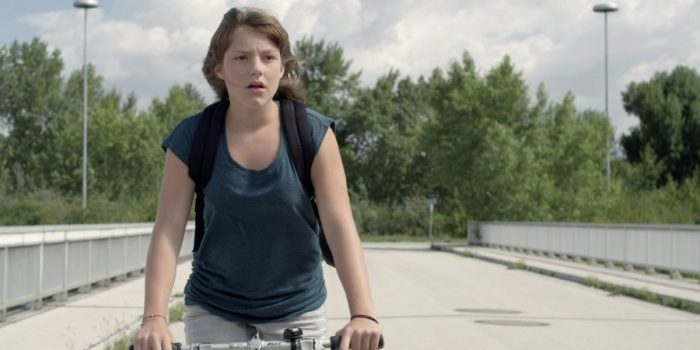 4. Talea (dir. Katharina Mückstein, Austria)
Katharina Mückstein's tonally astute, quietly transfixing drama finds tension in the unresolved and unspoken as a mother and daughter's ill-advised trip to the country only serves to emphasise the alienated state of the two leads and the unrequited dependency in their relationship. An honest, patient and keenly measured depiction of several kinds of emotional disconnection, Talea feels hypnotically attuned to the loneliness of adolescence in particular.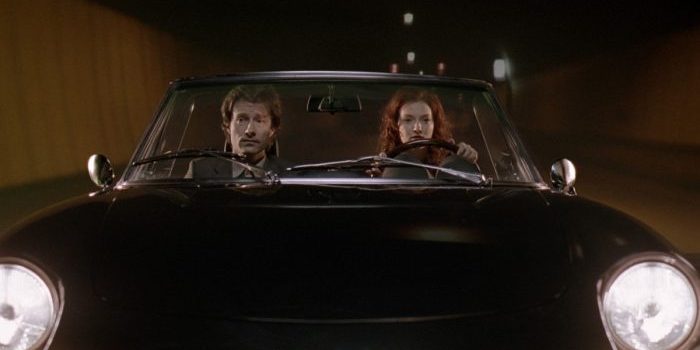 3. Journey to Rome (dir. Tomasz Mielnik, Czech Republic)
Filmmaker Tomasz Mielnik packs more ideas and memorable set pieces into this debut feature than many directors manage across entire careers. While the loosely structured comedy starts off as a timid man's reluctant pilgrimage to Italy's capital with a stolen painting under his arm, the real journey for both the film's lead and the audience is one across history, culture and the many planes of existence. Self-conscious in its artifice, charmingly precise in its production design and generous in its literary and cinematic references, it's a gleeful work of sacrilegious slapstick that proves strangely uplifting as both a playful study of time and mortality, and a jubilant celebration of the immortality of great art.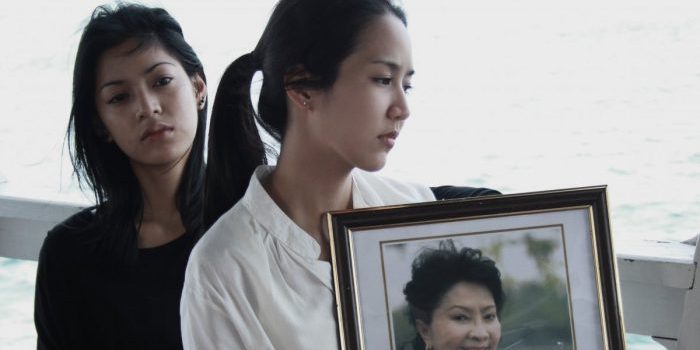 2. I Carried You Home (dir. Tongpong Chantarangkul, Thailand)
Gracefully eschewing the standard mechanics of clear-cut conflicts and decisive outcomes, Tongpong Chantarangkul's tenderly moving, quietly complex feature debut is a narrative driven by the effects of time, chronicling the understated emotional arcs of two young women still working out what emotions to feel and how to express them in the immediate aftermath of a sudden and unexpected death. Drifting forward at a meditative pace in sync with the film's central road trip, the low key, open approach of I Carried You Home allows for a profoundly familiar and relatable atmosphere to emerge, finding warmth and poignancy in the mundane.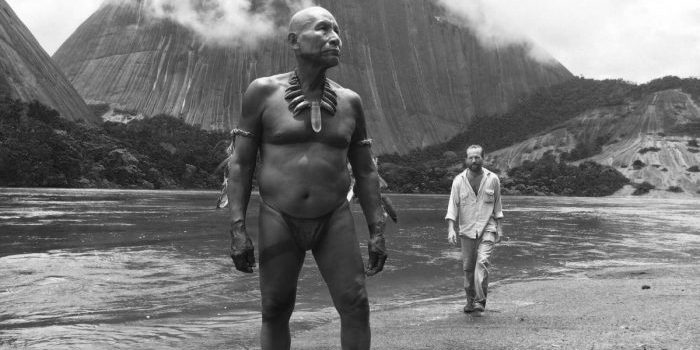 1. Embrace of the Serpent (dir. Ciro Guerra, Colombia)
Shot in dazzling monochrome, Ciro Guerra's visionary film is a haunting fever dream of destructive colonialism, channelling a history of exploitation and death through two interlinked voyages along the Colombian Amazon. Apocalypse Now comparisons are earned via the film's blending of the historical and the geographical with the psychological to conjure up a maddening mental state of amoral lawlessness and cosmic beauty. As invigorating to the mind as to the senses, Embrace of the Serpent easily ranks among the most immersive cinematic experiences you might have caught in 2016.
See it here. (UK & Ireland only)
FilmDoo Also Recommends: