By David Pountain
Tom Waller's award-winning Thai film, The Last Executioner, takes an unconventionally spiritual approach to a fascinating true story. A decades-spanning account of the life of Chavoret Jaruboon, the final man in his country to hold the job of executing by gunfire, the feature presents its guilt-ridden subject as a tormented soul haunted by the spirits of the people he killed.
The director, whose previous works include Thai thriller Mindfulness and Murder and British drama Monk Dawson, speaks to FilmDoo about this provocative new release.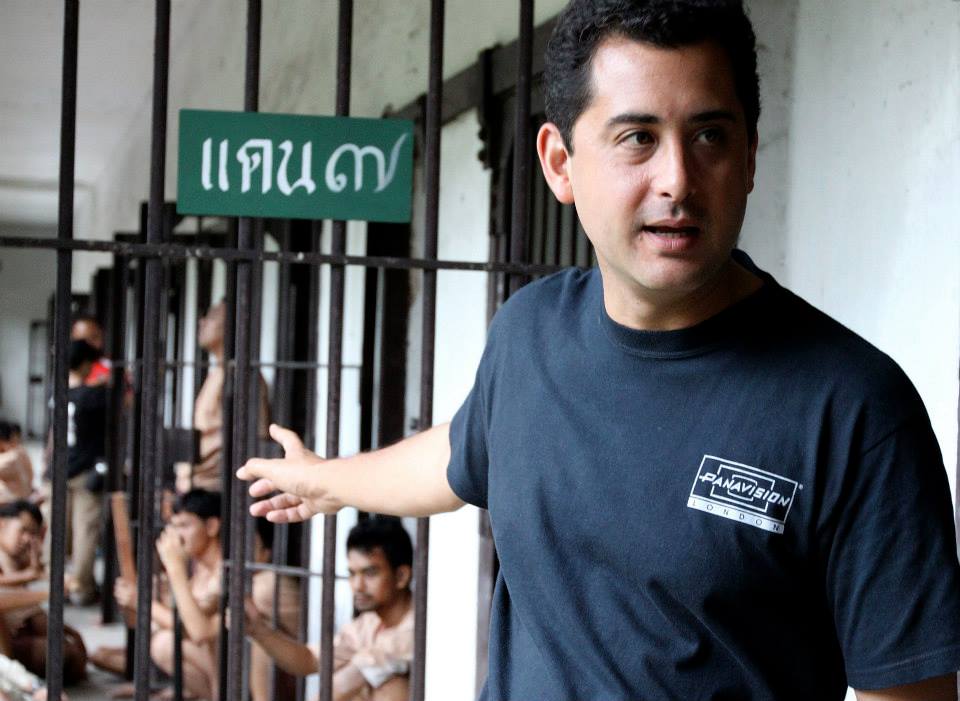 The film seems skeptical of the celebrity status which Chavoret developed as "˜the last executioner'. How did you ensure that the film itself wasn't just another example of this sensationalism?
The late Chavoret Jaruboon had dreamt of fame as a rock 'n' roller, but ironically became famous not for holding a guitar, but for holding a gun. I don't think the film is sensationalist about his career as a prison executioner. I tried to show the good and bad karma of his actions, which came about as a result of his twofold sense of duties to his family, and to the State.
Given The Last Executioner's controversial subject matter, was this a difficult feature to get made in Thailand?
It was difficult to get financial backing for such a morbid themed film. It is not traditionally commercial subject matter since it doesn't fall into the category of mainstream Thai movies which are usually comedies or horror films, not biopics like this which are very rare. Making any film is a struggle, but luckily the television stations in Thailand agreed to pre-buy the film based on my previous work, Mindfulness and Murder, so they kickstarted the fund raising process and it helped me to raise the budget for the film.
Do you consider Chavoret's situation a result of his own choices or was he more a victim of circumstances?
I believe Chavoret was destined for this job. He was clearly led on a path to this role in life, through circumstances rather than choice. It later became his vocation.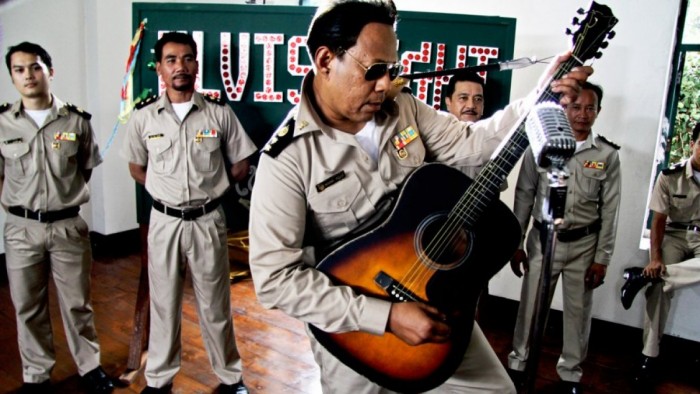 The film moves frequently between time periods. How did you try to evoke the various eras through your style?
The period look of the 1960s and 1970s was not so difficult to achieve through the set dressing and costumes. What was more difficult was making the jump between the actors playing the characters as young and then older versions of themselves. Also, in the lighting we tried to vary the look of the scenes which are sometimes set in the same location, such as in the house, to show contrasting periods and time passing.
What would you hope any viewer living outside of Thailand might take away from this film?
I believe that international audiences can easily relate to Chavoret as the family man that he was and a dutiful civil servant. Whether you live in a country that still has capital punishment or not, the topical issue of the death sentence will always resonate. It is a prison drama unlike any other in that we don't so much get to know any inmates, but rather we get inside the mind of the prison staff whose awful job it is to execute death row prisoners, by machine gun.
All of your feature films so far have prominently included monks. What would you say it is that keeps you coming back to this way of life in your work?
I have the duality of being born to an Irish Catholic father and a Thai Buddhist mother, but I went to a monastic school run by Benedictines, so my films always seem to have a theme of guilt and sin, which of course could be an influence of my upbringing! The monk character in this film is like Chavoret's psychiatrist, which is often the case in Thailand, where a civilian seeks advice and wisdom from a Buddhist monk in times of anxiety and stress.
 Do you have any other projects in the works?
I'm currently working on a historical film about an embassy from Louis XIV of France that tries to convert the King of Siam to Christianity in the 17th Century, and how the Kingdom resisted colonisation from Western powers. It is based on a true story, but will take some time to get off the ground!