Nontawat Numbenchapol's 2013 documentary Boundary may be a film that largely deals in calm surfaces, hypnotically long takes and the mundane moments of everyday rural life but its impact in the director's home country nonetheless proved incendiary. Opening at the site of the 2010 'red shirt' political protests that ended in an armed standoff and the deaths of nearly 100 people in Thailand, Nontawat then follows a young soldier back to his hometown on the border between Thailand and Cambodia where another violent, territorial conflict has long been taking place. The film was originally banned countrywide by the Thai government, who decried the work as 'a threat to national security and international relations', though this decision has since been reversed.
Speaking to FilmDoo, the director shares his thoughts and opinions on this compelling, demonstrably provocative work and the troubling reality surrounding it.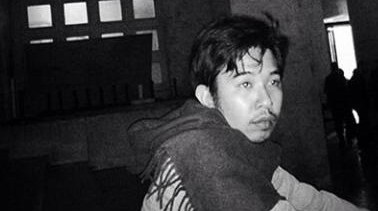 What made you decide to follow the soldier back to his hometown?
In the year 2010, the political sentiments of the Thai people were clearly polarised. On one hand, the truth was misrepresented in the completely opposite direction, especially in the world of social media. This perpetuated a lot of hatred which cumulated in the Red Shirt mob protest. This was dissolved at Ratchaprasong Junction, which resulted in the death of almost 100 Thai lives amongst the protesters. Many people I knew were upset at the acts of the person who ordered the crackdown on the mob at that time. Many people also felt proud and pleased that there were deaths and the dissolution of the mob at the time. This created a controversy as to which party was behind this tragedy.
I was very surprised to see that there were many Thai people who felt satisfied and pleased about the deaths of over 100 Thai people. This pushed me to want to find out the truth, because the interpretation of news from social media will have two sides to the story. Eventually, one day, I met a young male soldier who was recently discharged from the army. When I had the opportunity to talk with him, I found out that he started out his army life when he was sent to a post in the three southern provinces which are facing a border dispute, before he was sent on to crackdown on the Red Shirt protesters in Bangkok. He has now been discharged from the army and was making his way back to his hometown in Sisaket Province, so this was a good opportunity to learn and find out from a local who lived in an area which was facing political conflict on all fronts – more than one can learn from information on social media. So I asked the young male solider to accompany him on his journey back to his hometown and to shoot a documentary together, which he agreed to.
After a short period of time spent with him, not far from the house of the young solider, fighting broke out as a result of the Preah Vihear Temple dispute, which had its roots in internal political conflicts within Thailand that spread to neighbouring countries. This eventually also led me to also have an interest in international relations.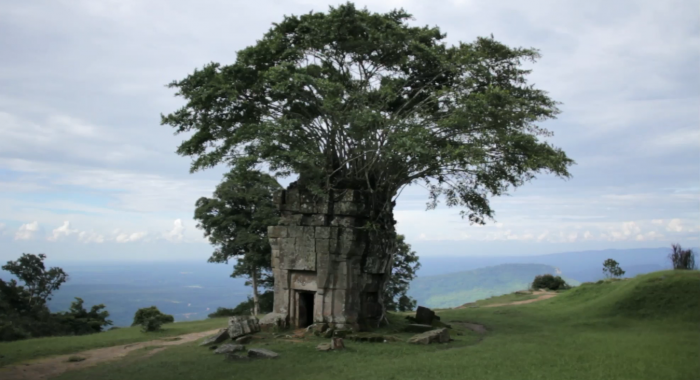 How did the village locals respond to you being there filming them?
Everybody in the vicinity where we filmed were friendly and well-mannered. The character of people who live by the borders is quite considerably different from that of the people in Bangkok. They live in the area where there are many problems of disputes on various issues. Those problems were not created by them, but were created by culture or state policy and the provincial people are more able to see the problem and understand the problem from inside, unlike the people from Bangkok who view the problem from the outside.
Whilst I was shooting the documentary and talked to the people, everyone was willing and ready to provide information effusively. They were willing and ready to share their tales of despair that they must have felt living their lives in an environment of conflict once the camera and media were there. They were willing to speak of their problems from the inside to the outside, with a deep part of them hoping that, by doing so, they would also be able to help alleviate their problems.
Were you surprised to hear that your film was banned?
I was very surprised that this could happen in a democratic country. Through showing the opinions of people who are talking about current problems and my initial good intentions during the time of making the film, we were helping to highlight the problems to improve their understanding. We hoped that we would be helping to ameliorate the situation. But instead the film was banned for various reasons, such as for compromising the country's stability.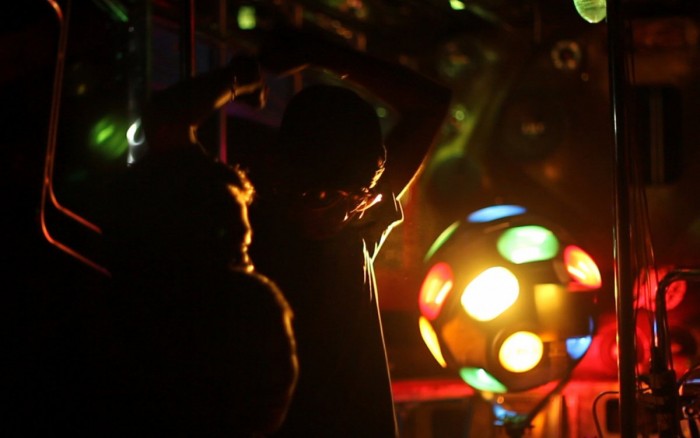 Was there much footage that had to be left out of the final cut for legal reasons?
After the film's Facebook page posted that the film had been banned, within one night, we had over one million views on our page and over 2,000 shares. The next morning my phone wouldn't stop ringing, from journalists – not only from Thailand but from around the world, who were contacting me to find out the truth.  I believe the Censorship Division too would also have received phone calls like I had received. Two days later, the Censorship Division called me and said that they have now passed the film but I had to reduce the noise of the scenes at the beginning of the film, which showed the New Year celebration at Ratchaprasong Junction at which the stage presenter spent about three seconds congratulating the King on his anniversary.
Many people told me that I should not accept this unlawful power. If they are allowing us to show the film, then they should allow us to show the full uncut version. But I saw from initial screenings that during those three seconds, no one had noticed or heard much because there were a lot of atmospheric noises. I decided that it was worth it to edit out a part that was not the main point and did not have an impact on the story that I wanted to tell. It was worth it if we could share the problems to improve their understanding through films. In addition, personally I was worried about certain unfair points in the law if they were to use that against me, so I agreed to what was asked.
Has the situation at the border changed much since you filmed there?
There is no longer any fighting but the Preah Vihear Temple is still closed. Thai people who used to go there to trade have to change their occupation. Some people had to move into towns to set up their livelihoods, to drive taxis or to work as construction workers in Bangkok, so their lives were affected. Today, the Preah Vihear Temple appears to be an illusion to Thai people, even though it's opened for tourists to visit normally, it is not the case for Thai people. I heard that there are many Thai people who tried to fly into other areas of Cambodia and then travelled by car on to visit the temple. But once they arrived, when the officers found out that they were Thais, in the end they were not allowed in.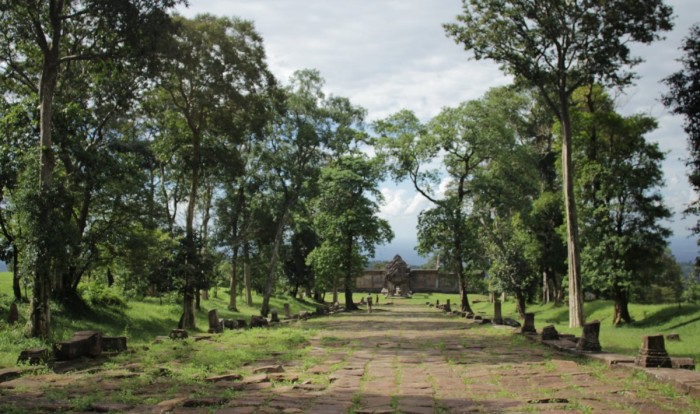 What have you been working on since making this film?
I've used the last three years mostly on trying to grow my connections and on research. As for going again myself to shoot a film in the Cambodia borderland, as I am Thai, going into an area that is in conflict with Thailand has become increasingly more difficult. This was the case until I came to know Davy Chou, a Cambodian-French director, who was willing to help me find the right contacts to make this happen. Finally Davy met a Cambodian woman in New York whose hometown was from Preah Vihear, and told her of what I was up to. She was willing to help because she wanted Thai people to learn about what had happened to her home country, something which was caused by Thai people. But she had one condition: that I was not allowed to tell anyone in the area that I was Thai.
It was the first time that being Thai caused a direct problem to my own life.  When I spent time in that area as a non-Thai, everything became easy.  The people were kind and willing to share their repression which had been caused by Thai people.
The patiently paced Boundary is a work that takes place on a strictly human level, allowing the viewers to immerse themselves in the quiet, picturesque setting while showing a genuine interest in the small details of its local activity. Yet, through these low key observations, Nontawat's film suggests a larger, more tumultuous story that can be told from a variety of perspectives. In this thoughtful and engaging documentary, the director gives voice to the concerns of individuals at the heart of the conflict, providing an influential presence in an ongoing debate.
Watch Boundary on FilmDoo.com.