Director: Tongpong Chantarangkul
Gracefully eschewing the standard mechanics of clear-cut conflicts and decisive outcomes, Tongpong Chantarangkul's tenderly moving, quietly complex feature debut is a narrative driven by the effects of time, chronicling the understated emotional arcs of two young women still working out what emotions to feel and how to express them in the immediate aftermath of a sudden and unexpected death.
It's not so much a story of characters moving past a misfortune, but rather one of people slowly finding their footing in its wake, learning to adapt to all the flurry of unresolved issues and mixed feelings that the incident brings. Drifting forward at a meditative pace in sync with the film's central road trip, the low key, open approach of I Carried You Home allows for a profoundly familiar and relatable atmosphere to emerge, finding warmth and poignancy in the mundane.
The sudden and unexpected death of the mother of sisters Pann and Pinn is a cause for guilt and self-assessment for both leads. Unbeknownst to her proud parent, Pann has been regularly skipping school, even lying straight to her mother's face about her educational ambitions mere moments before the incident that sends her mother to the hospital. Pinn, meanwhile, has been keeping a secret of her own that has recently alienated her from the the family, though, when the truth finally comes to the surface, it is not a hard-hitting moment of sensationalism but one of muted regret, sadly highlighting the needless rift created by Pinn not simply confiding in her mother or sister.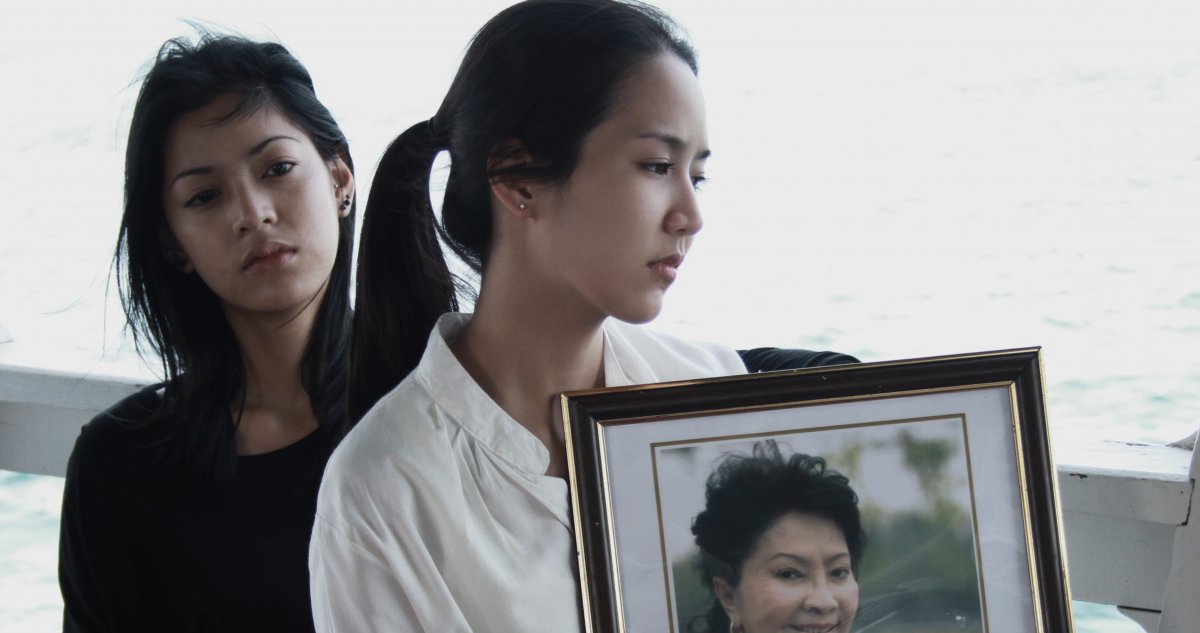 Both Pinn and Pann clearly have trouble being open about their emotions and personal lives, especially compared to their always perceptibly distraught aunt (an early highlight sees Pann plead with her mother to get better – using words fed to her by her aunt). So when the two sisters are stuck together on a long ambulance drive, carrying their mother back to her home town for the funeral, unaddressed issues hang awkwardly in the air between them like the lifeless body they share their ride with.
Chantarangkul's camera shows a clear fondness for reflective surfaces. Characters are mirrored sometimes with clarity and sometimes with great visual distortion, encapsulating both the self-reflection of the two leads and the barriers of secrecy and incomprehension between the daughters and their mother. But the film is generally at its most appealing to look at when it casts its gaze upon the wider world, from the polished cityscapes of the first third to the mesmerising nocturnal lights of the highway to the inviting bustle of their small town destination, Padang Besar.
It is in this final section that Chantarangkul's ongoing observations of spiritualism and traditionalism flourish to powerful, bittersweet effect. The camera finally dares to break away from the immediate periphery of its central family to soak in Padang Besar's rich culture as Pinn and Pann re-familiarise themselves with the place – and the person – that they came from. It's a touching, suitably tranquil end point to a journey where, in a sense, not a lot happens, and yet, just by coming along for the ride, Pinn and Pann start to reconnect with the same woman they are in the process of bidding farewell to. It's through a similar effect on the audience that I Carried You Home becomes a film that patient viewers may find themselves revisiting.
FilmDoo Also Recommends: