With the patient, delicately crafted Second Life of Thieves, Malaysian director Woo Ming Jin sheds light on the problems of the present by observing how the issues and encounters of the past get buried or rewritten.
It may begin as the story of village chief Tan and the younger Sandy searching together for his wife and her father respectively, both of whom have mysteriously disappeared, but – as the film delves into a series of memories, dreams and false accounts – a nation's long history of suppressing and stigmatising LGBT groups eventually comes to the forefront.
Speaking to FilmDoo, Woo shares his thoughts on this significant and moving work.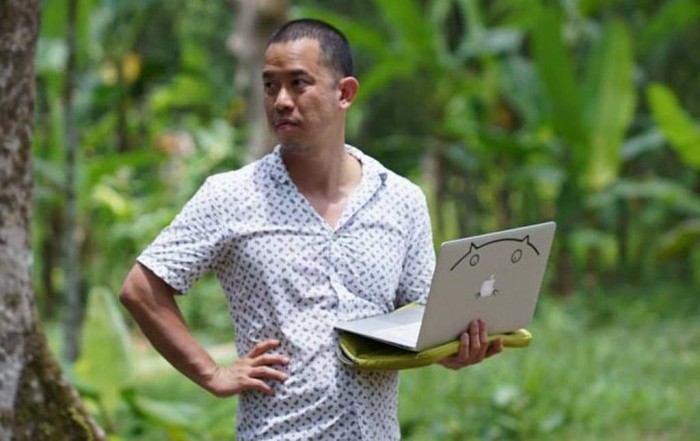 I've read that The Second Life of Thieves takes inspiration from the life of your uncle. What was it that interested you about his story?
My uncle lived a fairly mysterious life, one that felt eccentric, and also boring. He lived in a small town, was married by arrangement, and never had any children. He was an alcoholic for most of his life. He was also very distant from his wife, who suffered his harsh temper and also indifference. He died young, in his 50s, from what my mother told me was liver cancer. But years later, I found out from my brother that he had died of AIDS, and that he was probably gay and lived a secret life.
This revelation made me think about the times when he was always the outsider, was always the uncle that never fit in. Being in Ipoh (my hometown), a conservative little sleepy town, didn't help matters. I imagined the life he could've had, a happier one, and that was what sparked my interest in making a film that was inspired by him.
Did you draw from any other true events for the film?
While I did not have much real material to draw from my uncle, other than stories I collected from my brother, I used my actors as a source. When I decided to make this film, I decided to cast two actors who had similar stories. My lead actor, Alan Chung (who plays the older Mr. Tan), was also in the closet for much of his life – he was married at one point and had a daughter. He had to play mostly straight roles his entire life, and so he embraced the project. I incorporated some of my actor's real stories into the film, since he too has an adult daughter. We discussed the role for many months, and when it was time to shoot, the actor who plays the younger Mr. Tan, Berg Lee, also provided input.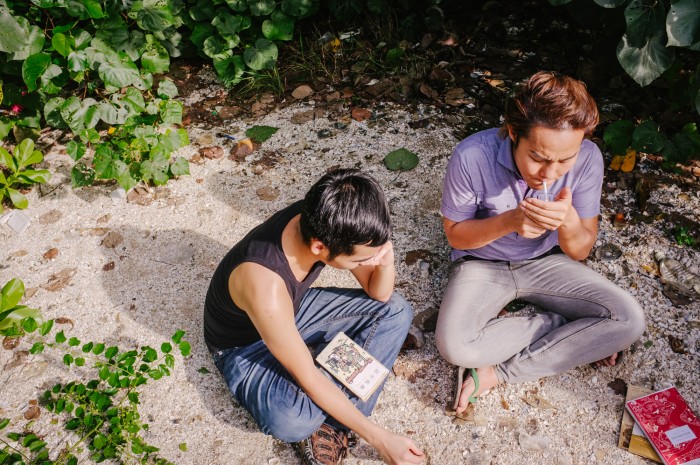 The film seems to freely flow between different points in time and between dreams and reality. Did you have these scenes and their sequencing planned out before shooting or was much of this worked out during the editing stages?
I shot the film in several sessions over a period of 9 months. While there was a script, I rewrote many scenes and shot alternate versions. In the end, the film production itself was an exploration for me, a different way of approaching filmmaking. It was a challenging experience, especially in editing, to find the right balance between the characters, narrative and voice. We had several versions of the film at one point or another, and I decided to change directions each time, necessitating more reshoots. I liken it to building a boat, or a house, brick by brick. Of course we hope the boat doesn't sink once we're done with it!
How did you help the actors understand the rich histories of their characters?
I have worked with the two lead actors for many years, having shot several films with them. They were leads in my second film, Elephant and the Sea, and third, Woman on Fire Looks for Water, and various television projects. And so we were very familiar with each other. When I told them about the film I was trying to make, they were enthusiastic and reacted positively to the challenge. We discussed the scenes over many sessions of tea and coffee, with the actors always willing to open up about their own lives to make the characters stronger.
Do you feel that a story like Tan's or your uncle's is easier to tell in Malaysia now than it was a few decades ago or is it as controversial as ever?
It is still controversial, and while a version of the film is playing on a local cable channel, a film like this will be hard to pass censorship for theatrical.
Are you working on anything else at the moment?
Yes, I've been shooting a follow up project, called Wild Dogs. I hope to finish it by the end of the year. I'm also working on a commercial genre film, which we are shooting in a few months.
Watch The Second Life of Thieves on FilmDoo.com