The 67th Cannes Film Festival kicks off today, with the anticipated biopic "Grace de Monaco" as the opening film. 
Have a read below and make sure you don't miss out on this years must see Biopics!
Grace of Monaco At Stake: Ten Other Biopics to Watch in 2014
By Daria Landal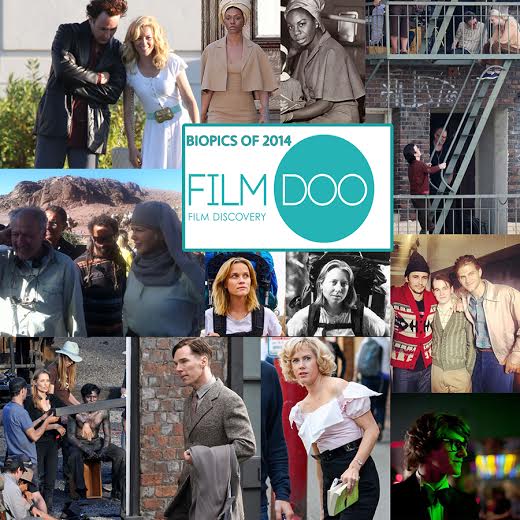 If you want to challenge a movie director, just give them a biopic to helm. Bringing the biographies of famous and lesser known people alike is one of the most daunting, toughest directorial tasks in the movie industry, with no guarantees for anyone. While (semi-) biographical movies tend to be Oscar darlings (12 Years A Slave in 2014, Argo and Lincoln in 2013), it seems that the directors have to cross every possible circle of development hell to get them made.
You might be planning to make  a biopic on arguably the most popular woman of all time with the support of Brad Pitt as your producer, and still get nowhere for years (Andrew Dominik and the making of Blonde, a fictionalised story of Marilyn Monroe). You might have an A-lister actor attached to play a screen icon and still not have your film green-lit – Amy Redford had to abandon her project Face Value, with Rachel Weisz set to play Hedy Lamarr back in 2009. You might even be a cult filmmaker of the generation and still not get your way with a biopic – David Fincher has left an untitled Sony's biopic on Steve Jobs amid alleged disputes over creative control and a pay check.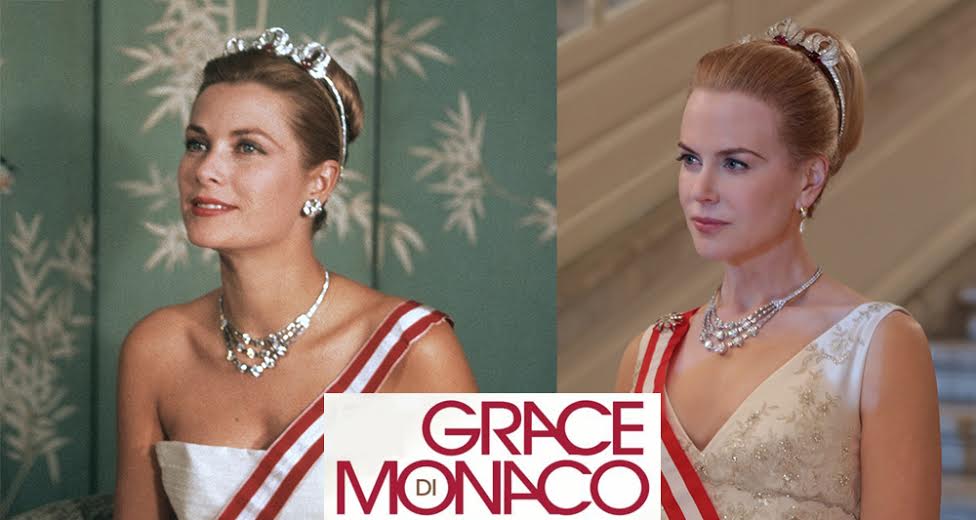 This April, while one renowned filmmaker – Baz Luhrmann of Great Gatsby – is lured into the murky waters of directing a biopic (on Elvis Presley for Warner), another one, Olivier Dahan of La Mí´me, has a hard time fighting with the mighty Harvey Weinstein over the biopic Grace of Monaco. The movie's US release is postponed once again as Weinstein and Dahan disagree on the final cut.
FilmDoo has assembled ten other biopics due to be released [hopefully] this year:
January 19, 2014 (Sundance)
Low Down (US), Dir. by Jeff Preiss – Starring Lena Headey, Elle Fanning and Peter Dinklage, this film gives a look on an American jazz pianist Joe Albany (John Hawkes) from the perspective of his young daughter Amy (Elle Fanning), watching her father suffer from drug addiction in 1960s and "˜70s. The film opened to rave reviews at Sundance, but the release date for general audience is not set yet.
October 1, 2014
Saint Laurent (France), Dir. by Bertrand Bonello – A second Yves Saint Laurent's biopic of the year starring Gaspard Ulliel and Léa Seydoux, the film will cover the designer's life from 1965 to 1976, from the creation of the iconic '65 Mondrian dress to '76 Russian collection, still considered to be the best collection of all time.
November 2014

Big Eyes (US), Dir. by Tim Burton – Anticipated by many as Tim Burton's redemption arc to a big budget flop Dark Shadows, the films stars Amy Adams as "˜50s painter Margaret Keane, whose husband Walter (Christoph Waltz) claims credit for her works in "˜60s. The film is expected to be released by Weinstein company in November, ahead of the awards season.
December 25, 2014
Unbroken(US), Dir. by Angelina Jolie – Jolie directs a real life story of her Hollywood neighbour, an Olympic runner Louis Zamperini, captured by Japanese during World War II. This is also the biggest budget live action film to be helmed by a woman.
2014 – TBC
Imitation Game (UK), Dir. by Morten Tyldum – Starring Benedict Cumberbatch and Keira Knightley, the film will tell a story of Alan Turing, a gifted mathematician who, despite helping Britain break German ciphers during the WWII, was prosecuted for homosexuality in 1952. The Queen granted him a posthumous pardon in 2013. Now we wait for distributor companies to grant his biopic a theatrical release in 2014.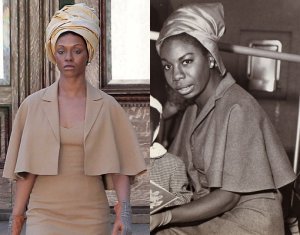 Nina (US), Dir. by Cynthia Mort – The biopic on a famous vocalist Nina Simone with Zoe Saldana in the title role is still unreleased two years on after the shooting had been completed. This film has been in development since mid-2005: now, its efforts at marketing are marred by a backlash of Nina Simone's fans, outraged by Zoe Saldana's casting.
Wild (US), Dir. by Jean-Marc Vallée – Based on a bestseller memoir by an American author Cheryl Strayed, the film features Reese Witherspoon in the lead role. Witherspoon optioned the film rights even before the book, which details Strayed's 1,100-mile hike along the Pacific Crest Trail following the death of her mother, her own divorce and heroine addiction, was published.
Queen of the Desert(US/Morocco), Dir. by Werner Herzog – Replacing Naomi Watts in the role of Gertrude Bell, Nicole Kidman is joined by Robert Pattinson as Colonel T.E. Lawrence and James Franco as Henry Cadogan. Set at the turn of 20th century, the film will tell a story of a woman who gained political prominence as a British officer and spy in Middle East – that in spite of being a member of Anti-Suffrage League.
Bukowski (US), Dir. by James Franco – Penned and directed by actor James Franco, the film centers on Charles Bukowski's (Josh Peck) formative years and his struggle to become a writer. Unfortunately, Franco was charged with copyright infringement this April, meaning the release of the film might be pushed to 2015.
Love & Mercy (US), Dir. by Bill Pohlad – With an impressive cast of John Cusack, Paul Giamatti, Elizabeth Banks and Paul Dano, this biopic will center on the life of Beach Boys songwriter and musician Brian Wilson, from his success to a nervous breakdown that led him in the hands of notorious unconventional therapist Eugene Landy.
What are the biopics you are waiting for in 2014?