By Hannah McNicholas
Deborah Mailman – actor, award winner, Indigenous Australian and all round awesome lady. This sunbeam in human form came into the world July 14, 1972 in the remote mining town of Mount Isa in northwest Queensland. The daughter of an Aboriginal father and Maori mother, Deborah studied performing arts the Queensland University of Technology, and has been lighting up the Australian arts scene for over twenty years.
"I took drama at school because I didn't want to do Business Principles," she's said. "I remember doing the school play…I got a lot of laughs. A lot of people were clapping and cheering and there was this part of me that went, 'Yeah, I can do this'.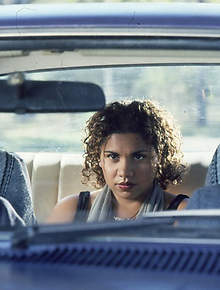 She definitely can. Deborah won her breakthrough role in the 1998 film "˜Radiance'. An independent film about sisters reunited by their mother's funeral, the role earned Deborah the Australian Film Institute (AFI) award for best actress, making her the first Aboriginal actor to win the award. Already a force to be reckoned with in live theatre, she soon became one of Australia's best known – and best loved – local actors.
In the early 2000s, Deborah won high praise – and more awards – for her role in Australian TV series "˜The Secret Life of Us', and film roles including the highly acclaimed "˜Rabbit Proof Fence' (2002) and the controversial "˜The Book of Revelation' (2006). She also took part in documentaries such as "˜Black Chicks Talking' (2001), where she discussed her Indigenous heritage and her identity as an Aboriginal woman, and later "˜Going Bush' (2006), where she explored life in remote Indigenous communities.
Along with acclaimed performances in Australian television dramas "˜Offspring' and "˜Redfern Now', Deborah counts amongst her credits some of the most prominent Australian films of the past decade, most notably the movie-musicals "˜Bran Nue Day' (2009) and "˜The Sapphires' (2011). As if she wasn't already disgustingly talented, she can sing, and dance. Beware the triple threat.
Deborah is proud of her heritage, but she very deliberately chooses to be an actor rather than an activist. Regardless, she has become a role model for aspiring Indigenous performers and demonstrates to vital importance of representation in media, promoting Indigenous content and encouraging young women in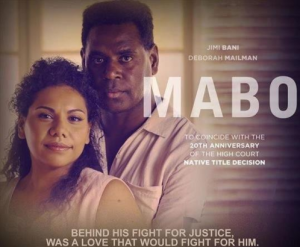 the media. Her most politically charged role came in the 2012 docudrama "˜Mabo' – she played the wife of the eponymous Indigenous activist, and earned a Logie award for outstanding actress.
Aside from being a powerhouse performer, Deborah is a mother of two young sons, a patron for children's cancer charity Camp Quality, and an advocate for Indigenous education. She held a coveted place in The Company with the Sydney Theatre Company, and she hosted Play School (this is a big deal in Australia, trust me). I also have it on good authority that Deb gives great hugs.
Once a shy young girl teased about her weight, Deb's enjoying a glittering career and pretty much universal adoration in Australia – and who can blame us? Look at that smile. I dare you not to love her. Go on. Try.