By Sarah Jilani
FilmDoo assembles a list of best international female filmmakers to prove a woman can make a successful director in the world – no matter the odds. Check out the profiles of these talented women!
Mira Nair
New York-based, Indian-born director Mira Nair (b. 1957) was educated at Delhi and Harvard Universities. She is the writer, director and producer of a number of films that have fast garnered critical acclaim, many of which deal with themes of hybrid identity, cultural belonging and generational gaps in attitude within migrant families. Having also lived in Africa, Nair's personal experience with cross-continental living lends her films an intimate yet wide-reaching diversity of human emotion. After four documentaries, her first feature film Salaam Bombay! (1988) was a hit, winning her the Golden Camera at Cannes and earning a nomination for the Best Foreign Film Oscar. Following on was the story of Ugandan-born Indians displaced to Mississippi in Mississippi Masala (1991). Arguable, she has continued to make her best films when her subject has been the modern Subcontinental migrant experience. Her best known films under these themes include Monsoon Wedding (2001), a story about a chaotic Punjabi wedding that made her the first female to win the Golden Lion at the Venice Film Festival, as well as The Namesake (2006), a touching and skilled adaptation of Pulitzer Prize-winning writer Jhumpa Lahiri's story, starring Irrfan Khan. Having also branched into period dramas with her adaptation of William Thackeray's Victorian novel Vanity Fair in 2004, as well as faster-paced political film with The Reluctant Fundamentalist (2013), Nair's popularity in the industry grew to the point she was offered, but declined, to direct Harry Potter and the Order of the Phoenix (2007). Nair has also launched film labs and workshops in Uganda, and continues to demonstrate a multicultural versatility in her work.
Kathryn Bigelow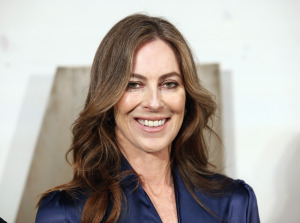 Best known for breaking the male-dominated Best Director Oscar and BAFTA traditions by winning both accolades in 2010 with The Hurt Locker, American director and producer Kathryn Bigelow (b. 1951) has made a name for herself as one of Hollywood's directors of action-packed, gritty features. Born in California, she studied painting before switching to film, with her early works Near Dark (1987), Blue Steel (1989) and Point Break (1991) steadily attracted mixed attention – she worked on the latter with then-husband, director James Cameron. She and journalist Mark Boal created The Hurt Locker together, drawn from Boal's experiences covering the Iraq War. It tells the story of an American bomb disposal unit and was lauded by critics for its atmosphere of suspense and realistic depiction of soldiers' wartime behavior. Bigelow then re-teamed with Boal for Zero Dark Thirty (2013) a dramatisation of the Americans' search for Osama Bin Laden. It was deemed controversial by some for its unflinching inclusion of torture and interrogation techniques, but equally praised by many: Bigelow and her lead actress Jessica Chastain both received Golden Globe nominations.
Deepa Mehta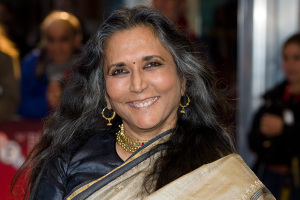 Indo-Canadian director Deepa Mehta (b.1950) was born in Amritsar, India to a film distributor father, earning a Philosophy degree at Delhi University and shoot a number of documentaries in her early career. During these she met her future husband, Canadian producer Paul Saltzam, with whom she immigrated to Canada in 1973. Her debut feature Sam and Me (1991) focused on the relationship between a young Indian boy and an elderly Jewish man in Toronto, winning her an Honorable Mention Camera D'Or at Cannes. After doing some TV work and another feature called Camilla (1992), featuring Bridget Fonda, many critics pinpointed that she found the kind of stories she told best with the first of her Elements Trilogy, Fire (1996). The trilogy focuses on strong female characters battling their own social, religious and gender-determined roles against a backdrop of the rapidly changing face of modern India. Fire tells the story of a new bride finding a soulmate in her young mother-in-law, controversially touching on female sexuality and domestic difficulties. Mehta followed this with Earth (1998), a tale of cross-religious love at the time of Partition, based on Bapsi Sidhwa's novel Cracking India. The last of the trilogy, Water (2004), criticised the traditional Hindu restrictions still observed by many widows, and had to relocate its production location from India to Sri Lanka due to violent protests from Hindu fundamentalists. It opened the Toronto Film Festival and was nominated for the Best Foreign Film Oscar in 2005. Her latest feature was an adaptation of Salman Rushdie's Booker-winning Midnight's Children (2013), where she collaborated with Rushdie in writing the screenplay. She is based in Toronto and India.
Sofia Coppola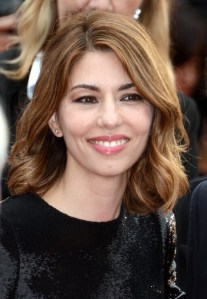 After some appearances in her father Francis Ford Coppola's films, Sofia Coppola turned away from acting after negative criticism for her performance in The Godfather Part III to pursue a fine arts degree at the California Institute of Arts, studying photography and costume design. Born in New York to a family wholly involved in the film industry, she soon found her skills lay behind the camera: she both wrote and directed her feature film debut, The Virgin Suicides (1998). Shooting to success with her second feature, Lost In Translation (2003) starring Bill Murray and Scarlett Johansson, Coppola won the Academy Award for Best Original Screenplay and three Golden Globes. Becoming the third woman after Lina Wertmuller and Jane Campion, and the youngest, to be nominated for a Best Director Academy Award. By now having proven wrong earlier accusations of family connections and nepotism from her critics, Coppola's next offering showed her versatility: a spunky and stylised interpretation of the notorious historical figure Marie Antoinette in 2006. Starring Kristen Dunst, it divided critics with its rock soundtrack, young spirit and hedonistic visuals. Her next film Somewhere (2010) won the Golden Lion at Cannes and The Bling Ring (2013), based on the real story of a group of California teens that burgled celebrity homes, also opened at Cannes. She has had stints in modeling and directed her first commercial for Christian Dior in 2008. Coppola lives in Paris and her next feature is rumored to be a live-action adaptation of The Little Mermaid.
Jane Campion
New Zealand-born director Jane Campion (b. 1954) is one of contemporary cinema's most well known female filmmakers. Trained in London's Chelsea School of Arts and Australia Film and Television School, she began with directing short films in the 80s which led to a Palm D'Or for Best Short Film at Cannes in 1986 for 'Peel'. Her feature directorial debut was in 1985, 'Two Friends', and from then on her subsequent films garnered more and more acclaim. She became known for her fascination with strong and complex female protagonists who are at odds with the societal expectations and roles they face. Her 1990 film 'An Angel At My Table' told the story of celebrated New Zealand writer Janet Frame who was wrongly diagnosed with schizophrenia for years, winning her the Special Jury Prize at the Venice Film Festival. She is perhaps best known for her 1993 hit 'The Piano', a moving and studied film where a mute Scottish widow, Ada (Holly Hunter) and her daughter (Anna Paquin) move to New Zealand as Ada agrees to an unhappy arranged marriage, leading to an affair with the neighbor (Harvey Keitel) she gives piano lessons to. The film won an array of international awards including an Oscar for Campion's original screenplay. With characters full of depth and multiple talents in writing, directing and painting, Campion is a strong female voice in film history.
Julie Taymor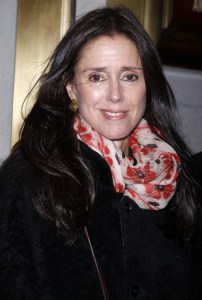 A multi-talented American director of film, theatre and opera, as well as a playwright and designer, Julie Taymor (b. 1952) crystallised her commitment to theatre during her early travels in Indonesia, Japan and Bali, where she established her own theatre company. Returning to the States in 1980, Taymor's career shot upwards with her work adapting the famous musical The Lion King for Broadway. Her first foray into film was no small feat, either – she took on adapting one of Shakespeare's lesser-known, violent and dramatic plays Titus Andronicus (1999) into a feature length film starring Anthony Hopkins. Handling the dark subject matter with an artistic and mature style, Taymor's film was nominated for the Best Costume Oscar. For a long period her directorial work focused on theatre and opera, including high-profile classics such as Stravinsky's Oedipus Rex (1992), Wagner's The Flying Dutchman (Los Angeles Opera, 1996) and Strauss' Salomé (Kirov Opera, 1993). Her comeback to film was a major success with a biopic of the celebrated Mexican painter Frida Kahlo in Frida (2002), starring Salma Hayek. Following Kahlo's life, from the bus accident that caused her lifelong chronic pain to her tumultuous relationship with Mexican muralist Diego Rivera (Alfred Molina), Frida earned six Academy Award nominations. After the Beatles-inspired Across the Universe (2007), Taymor's latest film offering was a return to Shakespearean material: a bold reinterpretation of The Tempest, with Helen Mirren in the role of a female Prospero. She both produced and adapted the screenplay for the 2010 feature, and continues to work within both theatre and film. Her adaptation of Midsummer Night's Dream is lined-up for release soon.
Liliana Cavani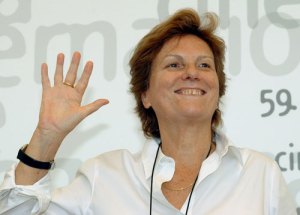 Bold and unconventional Italian filmmaker Liliana Cavani (b. 1933) is hailed amongst fellow cinematic heavyweights like Pier Paolo Pasolini and Bernardo Bertollucci for her striking work in the 70s and 80s. Her background in literature and archeology at Bologna University showed through in her early filmmaking, which often focused on mythical or historical figures like Francis of Assisi (1966) and Galileo (1968). Audiences outside Italy did not know her until her 1974 cult film The Night Porter, however, a challenging and dark film that tells of a sadomasochistic love affair. An ex-Nazi officer and a surviving concentration camp inmate Lucia meet again, 15 years after the officer has escaped conviction and works as a night porter at a Vienna hotel. They enter into a psychologically twisted sexual relationship, which has often been interpreted as Cavani allegorising the power imbalances and mutual dependence of oppressor and oppressed countries. Starring Charlotte Rampling, the film received negative American reviews but was hailed in European arthouse circles. Cavani kept to intellectual and controversial subjects in her future films: Beyond Good and Evil (1977) focused on Nietzsche's and Russian feminist writer Lou Andreas-Salomé's relationship, while The Skin (1981), starring the infamous Marcello Mastrioanni and Claudia Cardinale, told of the American occupation of Naples in 1944. Cavani devoted her time to TV opera productions in the 1990s, making a comeback with the sequel to The Talented Mr. Ripley (1999), Ripley's Game (2002), based on Patricia Highsmith's novel. She lives in Rome and her hometown of Carpi has a film foundation dedicated to preserving her work.
Agní¨s Varda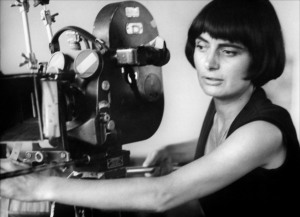 Born Arlette Valda (b.1928) in Belgium to a Greek father and French mother, she and her family escaped to France in 1940, where she received an education in art history and photography at the í‰cole Des Beaux-Arts. Her experimental style and feminist politics made her a key figure in French film history: she is often counted amongst other names associated with the Left Bank and New Wave cinematic and literary movements, such as Alain Resnais and Marguerite Duras. Varda's talents range from direction to photography to art installations, and her films reflect this cross-fertilisation of style and inspiration. Her filmography includes early work La Pointe-Courte (1955), lauded as a precursor to New Wave filmmaking; Vagabond (1984), an important example of non-linear storytelling; and the controversial Kung-Fu Master (1987), starring her friend Jane Birkin and telling the story of an adult woman who falls for a young boy. Certain themes reoccur in her work, such as the fetishisation of the female form in male perspective, social taboos, psychoanalysis and the subconscious. Her documentaries are extensive as well, ranging from the biographical and personal to the socio-political. After her husband Jacques Demy' death in 1990, she created the film Jacques De Nantes (1991) as a tribute, while her latest documentary offering was The Gleaners and I (2000), a fragmented and free-form story about gleaners working in the French countryside, marking her first foray into digital. Varda is a currently professor at the European Film School and has numerous academic publications in her field.
YeÅŸim UstaoÄŸlu
YeÅŸim UstaoÄŸlu is one of the most prominent Turkish female directors and screenwriters working today. Born in Ankara in 1960, UstaoÄŸlu studied architecture in Istanbul and worked first as an architect then as a film journalist before actively turning to a career in cinema. Like many of the directors on this list, UstaoÄŸlu's work is concerned with the role of women in her own society and the contradictions they face in modern times still nevertheless influenced by patriarchal traditions. She began with a number of short films, To Catch a Moment (1994), Duet (1990), and Hotel (1992), before her first feature film The Trace (1994) which previewed at the 19th Moscow International Film Festival. Her next film Journey To The Sun (1999) told the story of a friendship between a Turk and a Kurd, bringing her international recognition and the Blue Angel Award at the Berlin Film Festival. Citing Bergman and Antonioni among her influences, UstaoÄŸlu quietly but surely continued to make her mark with her next film, the internationally successful Pandora's Box (2008) which premiered at the Toronto Film Festival. It tells the story of three siblings in Istanbul figuring out how to care for their aging mother with dementia: as in the legend alluded to in its title, this leads to the airing of long-simmering confrontations and grievances in the family. Winning the Best Film and Best Actress award at the San Sebastian Film Festival, it was followed by Somewhere In Between (2012), a bleak and visceral drama about a teenage girl from a dead-end industrial town who has an affair with a much older truck driver. UstaoÄŸlu continues to live and work in Turkey.
Forough Farrokhzad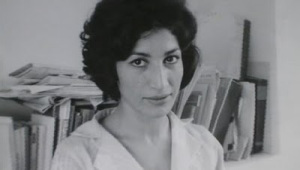 Born the third of seven children in Tehran, Iranian modernist poet and documentary filmmaker Forough Farrokhzad (b. 1935) is counted amongst one of the most influential female poets of the 20th century and remains an iconoclast surrounded by controversy. Although her education was cut short and she received no high school diploma, she was composing ghazals (classical Persian poetry) as a teenager in a voice that would grow into a mature, feminist and unconventional style. Her filmmaking came after she had already published her poetry in 1955 with The Captive, The Wall (1956) and Rebellion (1957). Studying film in England in 1959, she co-produced early works on which little is known: Another Birth (1959), Courtship (1960) and Water and Heat (1961). International acclaim came later with her posthumously recognised documentary, The House Is Black (1962). She traveled to the Iranian city of Tabriz to visit and shoot a leper colony. The film is spliced with quotations from her own poetry, the Koran and the Old Testament, and it is widely recognised as a precursor to Iranian New Wave cinema as well as an effective example of the essay film. During the twelve-day shoot, Farrokhzad grew attached to a child in the colony and adopted him as her own. Her early divorce, large circle of male friends and independent lifestyle gathered much controversy around her during her life, and her poetry was banned for more than a decade after the Islamic Revolution (1979). She died at the age of 32 in a car accident. Nasser Saffarian has directed three documentaries on her: The Mirror of the Soul (2000), The Green Cold (2003), and Summit of the Wave (2004).