Dir: Yojiro Takita
Review by: Maria Yaa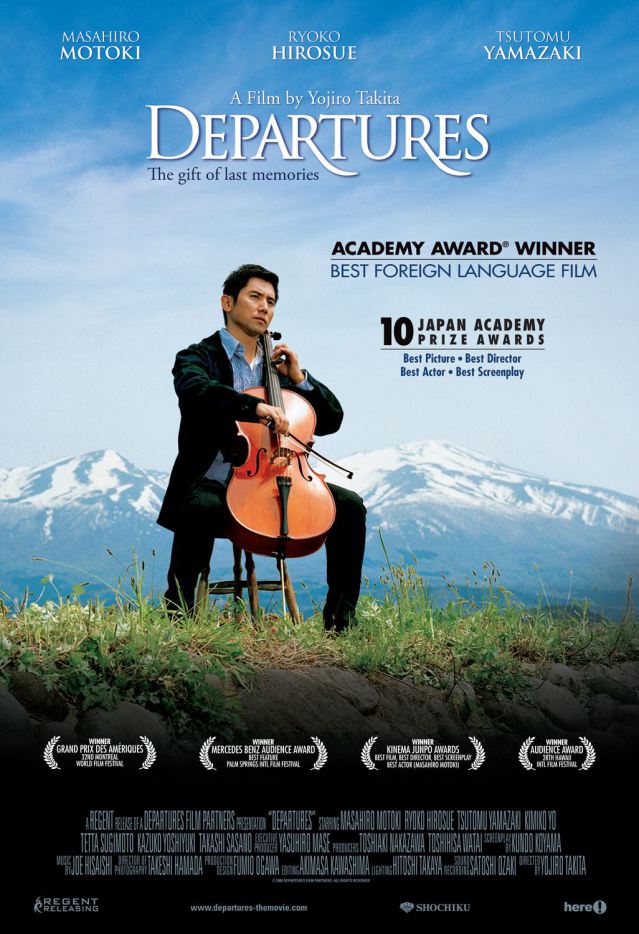 Winner of Best Foreign Language Film at the 81st Oscars in 2009 and the Japan Academy Prize for Picture of the Year, Departures is a heart-warming and delightful tearjerker.
Daigo (Masahiro Motoki) is a professional Cellist for a symphony orchestra. After an
unsuccessful performance he decides to move back to his hometown with his wife Mika (Ryoko Hirosue), who is very supportive of his decisions and is positive he will find a good. She later discover's that Daigo's new job is an "unclean" one and their relationship is put on hold. Daigo's new career teaches him the importance of love and the true rationale of family, whilst experiencing and understanding the emotions of sadder families and those who have been left alone.
Departures explores the historic ceremony of Japanese funerals, which nowadays are rarely
performed except in rural areas. Although preparing the dead is a "˜taboo' in Japan, director Y?jir? Takita portrays the theme of death beautifully and delightfully and makes you appreciate
those around you more. As a viewer you can easily observe what great detail Masahiro Motoki has gone through to make sure the Japanese ceremony is performed perfectly in the film,  like an elegant artistry. It is a moving piece of drama with a hint of comedy that will keep teary-eyed but captivated throughout the film.