This week, we're putting a spotlight on compelling stories of romance across cultures. These movies depict love and companionship found over geographical borders, spanning the globe from Germany to Japan and beyond.
Scroll down for our recommendations or click here to browse the latest romance movies available in your region.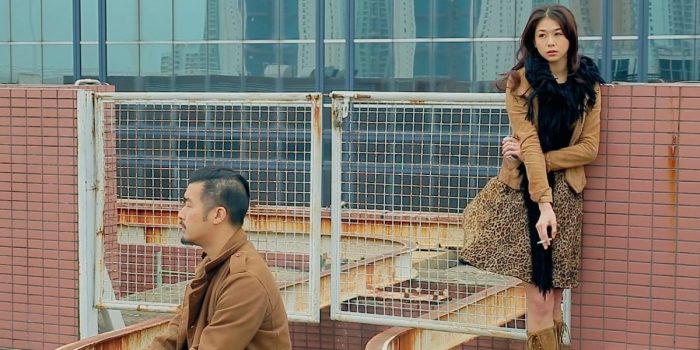 Fly Me to Minami (dir. Kah Wai Lim, Japan/Singapore)
When busy fashion editor Sherine loses her photographer just before a big holiday photo-shoot in Osaka's fashionable Minami shopping district, she hires a friend's brother Tatsuya, a talented amateur. Meanwhile, Korean flight attendant Seol-a lands in Osaka after Christmas and immediately heads to K-Town to meet her married lover Shinsuke at his shop.
Sherine and Tatsuya begin to fall in love, despite knowing Sherine must return to Hong Kong after New Year's, while Seol-a demands so much of Shinsuke's time his wife begins to suspect. Both relationships reach a breaking point of choice as the holiday season closes.
Watch Fly Me to Minami on FilmDoo (Not Available in Japan)
Ten letters are sent from a man in Myanmar to a woman in Thailand whom he loves and misses so much. But the letters are left unopened for 50 years. Until one day, the woman's granddaughter is given those letters and asked to go and read every letter only from where they were written. This is how the impressive love story begins.
Watch From Bangkok to Mandalay on FilmDoo (Select Regions Only)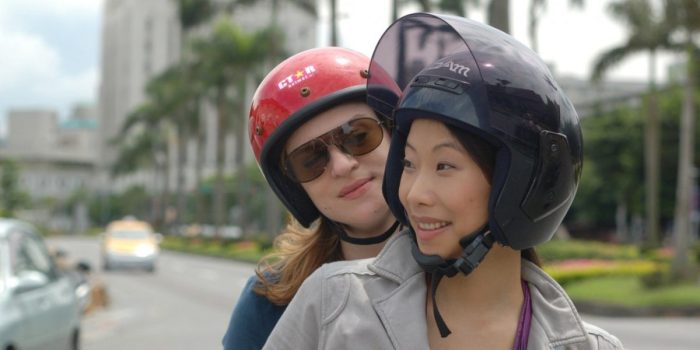 Ghosted (dir. Monika Treut, Germany/Taiwan)
A love story that bridges two worlds. Artist Sophie Schmitt travels from Hamburg to Taipei to come to terms with the sudden and unexplained death of her Taiwanese lover Ai-ling. There, Sophie is pursued by a pushy journalist who seems obsessed with Ai-Ling´s fate. A series of strange happenings unsettle Sophie until she manages to demystify her perception.
Watch Ghosted on FilmDoo (Select Regions Only)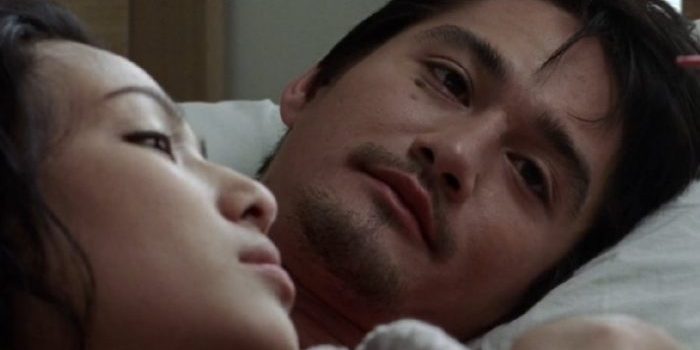 Sway (dir. Rooth Tang, Thailand/USA/France)
Three cities, three couples, three intriguing visions of love and our struggle to communicate in the contemporary world — Rooth Tang's feature debut is a globe-spanning narrative latticework that places private experience on the same scale as broadcast news.
Watch Sway on FilmDoo (Not Available in Thailand)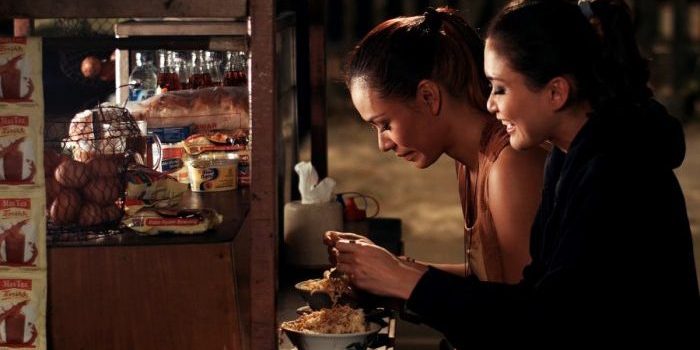 In a megacity like Jakarta, things change swiftly and constantly. In the Absence of the Sun follows three women as they search for belonging in a metropolis that never sleeps.
Watch In the Absence of the Sun on FilmDoo
At Your Pace (dir. Yann K, South Korea/France)
Before leaving Korea in the morning, French drummer, Paul, plays drums for the last time at a friend's studio. But when an enigmatic employee of the studio comes to dance to his music, he is left wondering when they will meet again.
Karakara (dir. Claude Gagnon, Canada/Japan)
Pierre, a retired professor in his early sixties, ends up making a short, unsettling trip around Okinawa with Junko, a 40-year-old runaway wife. The confused intellectual would rather not get involved with this unlikely and unexpected lover but decides to follow his destiny, wherever it (she?) may take him.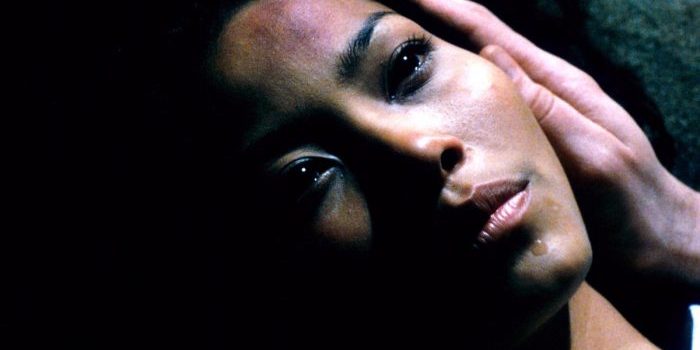 Butterfly Man (dir. Kaprice Kea, Thailand/UK)
When British backpacker Adam breaks up with his girlfriend at the beginning of their vacation to Bangkok, he begins roaming the streets, unsure of himself and enamored with the exotic atmosphere. He begins an affair with a girl named Em, but what Adam doesn't realize is that he is what the locals call a "Butterfly Man," a tourist who goes from one woman to the next. His own ignorance ends things with Em, and now he must examine himself to decide who he is and what he wants. He'd better make up his mind quickly though — he could be in danger of having more than just his heart broken.
Watch Butterfly Man on FilmDoo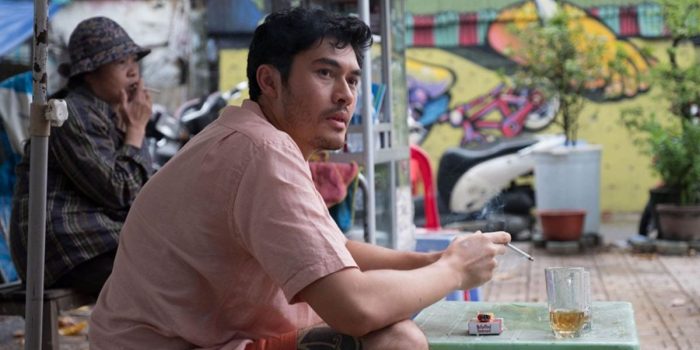 Monsoon (dir. Hong Khaou, UK)
Kit can't remember much of his native Vietnam. When he returns to the Land of the Golden Star for the first time in over thirty years, he takes in his local surroundings as any Western tourist would, and the environment is as exotic as the language is incomprehensible. The aim of Kit's travels – to find a place to scatter his parents' ashes – thus becomes part of a journey back to his roots and to the discovery of his identity, which external circumstances have rendered ambiguous and complex.
Watch Monsoon on FilmDoo (Malta, UK and Ireland only)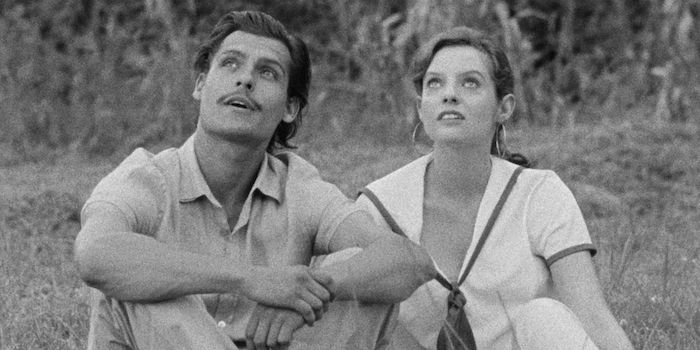 Tabu (dir. Miguel Gomes, Portugal)
Bearing the same title as F. W. Murnau's classic Tabu (1931), shot in black and white and taking place at least partly in a distant land, Gomes' third feature film is divided in two distinctive yet complementary storylines. Whilst the first part portrays a present day society wallowing in nostalgia, the second part goes back in time and plays with history, sound, the concept of linear narration, as well as the ideas of melodrama, slapstick, passion and tragedy. Both parts feature Aurora at two different stages of her life: an older Aurora regrets a past long gone, while a younger Aurora dreams of a more passionate life. A virtuoso film, Tabu also offers a reflection on Europe's colonial past.
Watch Tabu on FilmDoo (UK & Ireland Only)
Find more Romance movies here.