This week, we bring you three new works of European gay cinema, courtesy of our friends at NQV Media.
Scroll down to learn more!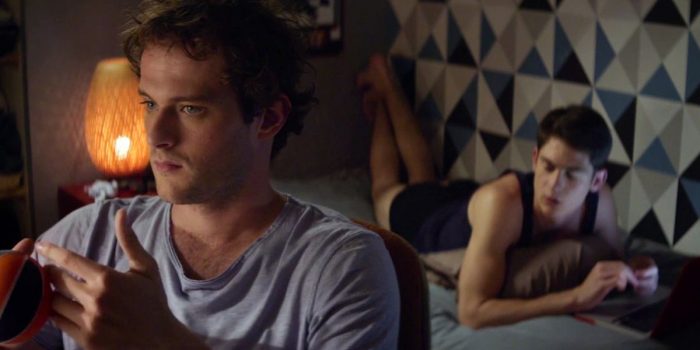 Work up a sweat from the soccer field to the locker room in these four drama-fuelled films from Germany, France and the UK that explore how rivalry between teams can spill over into teacher-pupil relationships, high school crushes and brotherly compassion.
Watch The Male Gaze: Strikers and Defenders on FilmDoo (Not available in Africa or France)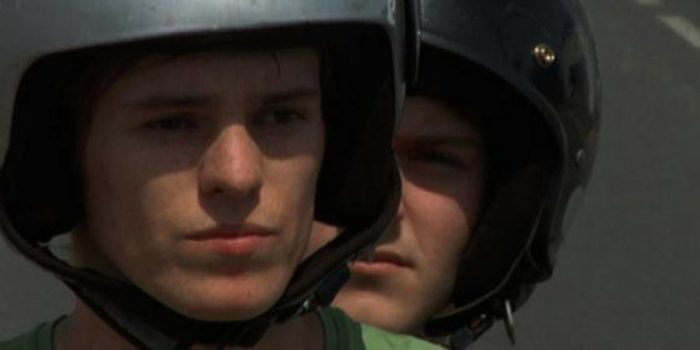 Here and There (dir. Michaël Dacheux, France)
One summer evening in a small town in France, two teenage boys, Clarinet and Piano, say goodbye. For twelve years, they rejoin each other at irregular intervals in the same town, discussing their ambitions as they drift apart. Michaël Dacheux's Here and There is a delicate exploration of the eager aspirations of two young men, wise beyond their years yet still innocent in their experience.
Watch Here and There on FilmDoo
Dominoes (dir. Thomas Blanchard, France)
At a small seaside resort that is at risk of being submerged by the ocean, the inhabitants have been ordered to leave. Among those resigned to their fate are a reality TV candidate, a porn movie actress and a gay couple roaming the pine forest in search of themselves.