As we've outlined in a series of articles published in the past few months, the spread of COVID-19 is sending ripples through the international film industry, forcing filmmakers, distributors and exhibitors to change their approach in the face of widespread, often devastating change.
With people stuck indoors for much of the year and cinemas still closed in many territories, VOD is one of the few sectors of the industry that has managed to thrive in the current climate, accelerating a shift online that was already in motion around the world.
With that in mind, we've decided to share these Top Ten Tips for how best to navigate the tricky world of digital distribution. While no two movies will have the same journey from script to the small screen, we hope this list can provide a few valuable insights on how best to get your film to the audience it deserves.
1. Know your distribution goals early
Whatever your distribution plans may be, the sooner you have them figured out, the better!
Think about what exactly you're hoping to get out of releasing your film. Are you aiming to make some money off it? Would you like the official recognition that comes with having your work on a major streaming platform? Is there a particular demographic that you're hoping to appeal to?
Consider the distribution routes taken by works of a similar genre or length to your own. A feature-length slasher movie, for instance, is usually going to take a very different journey from, say, a short arthouse drama, and you may want to orient your goals or the content of your film accordingly.
2. Adopt a marketing mindset
On a related note, marketing is always something that you can start with early. Building up a social media presence for yourself and your film can be an effective means of drawing interest from audiences and distributors alike. Reading the trades and researching the types of films that are picked up for distribution at certain festivals can also help you plan out how best to build up hype for your work.
Naturally, it would be a good idea to have a poster and a trailer ready as soon as possible (incidentally, these are both things that FilmDoo Services can help you out with). When production is underway, you'd also do well to take photos that can later be used for marketing.
In all cases, keep in mind that marketing material will often circulate as small images, meaning that your pictures and posters should ideally look good in thumbnail form, as well as blown up in high quality.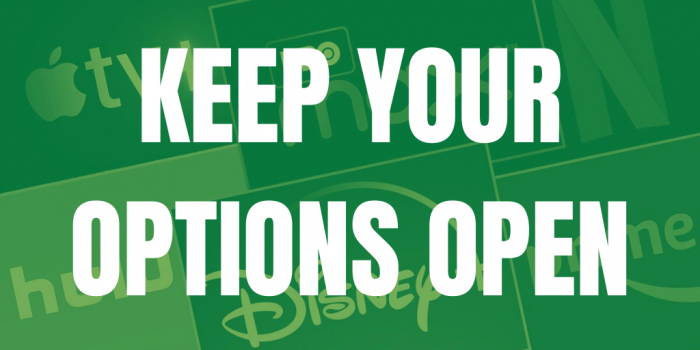 3. Don't stick to one platform; research a variety of services
No two films are alike, and so a platform that's right for one release may not be the best place for another. Research a broad range of platforms, considering how a film of your genre, language or length may perform with the typical audience of each site.
While major platforms like Amazon and iTunes may look appealing, be sure not to overlook smaller and more specialist services where the revenue system, user base or approach to content creation might be a better fit for your work. For example, if you have a horror film, specialist platform Shudder may be a great one to work with. If you have an independent and international film, shorts included, then talk to us at FilmDoo!
In all likelihood, you'll want your film to do well in as many regions as possible, meaning that your research should extend to local platforms as well as international sites. In the case of shorts, meanwhile, bear in mind that it is often better to choose the channels that give your work the most exposure, since monetisation can still be a challenge.
4. Consider using an aggregator to simplify the process
Navigating the digital marketplace can be a messy job but one way of cutting down on the complications and middle men of distribution is through an aggregator. Sites like Filmhub, Vuulr, bitMAX and Quiver Digital can serve as conduits between filmmakers and platforms, helping to convert files and provide the necessary metadata.
Of course, while using an aggregator can certainly reduce your work, their services likely won't cover certain areas traditionally handled by a distributor. For example, whereas marketing is often expected from a distributor, you probably won't be able to rely on an aggregator to promote your film.
With that in mind, make sure you're aware of what exactly you're paying for when you receive the services of an aggregator.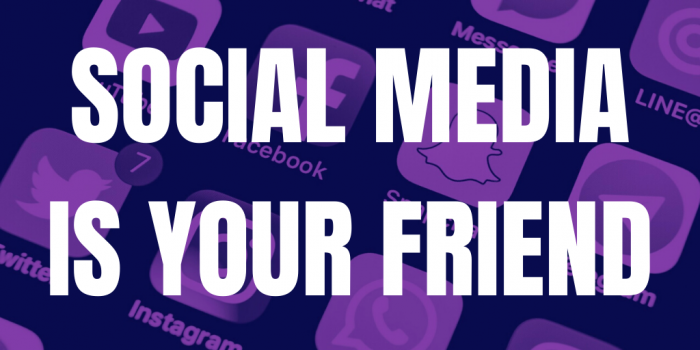 5. Plan for the possibility of DIY distribution
As the film industry continues its shift online, DIY distribution is becoming an increasingly viable option. That being said, if you're hoping to share your film via Vimeo or YouTube, it certainly helps to have a social media community built up around yourself and your work.
Oftentimes, distributors won't mind if you sell your films directly to your followers. However, in cases where they do mind, platforms will generally have a geo-filter option so you can still self-distribute in territories where this is still permitted.
6. Ask questions during the license negotiation
It should probably go without saying that you should know what sort of revenue scheme you're signing up for before you agree to put your film on a platform. Are they paying you by revenue share? Is there a minimum guarantee?
Similarly, you'd be well-advised to enquire about the file formats they need from you. While streaming companies are generally quite flexible on the audio and video formats you use, you may be required to convert your files, which will likely come at a cost. If so, then it might be worth asking if the site is willing handle the conversion on their end.
The duration of the contract and the exit clause are also key points to have straightened out during the negotiation. If you feel a company isn't doing your movie justice, it's important to have a clear understanding of when and how the rights could revert back to you.
More generally, you should always know exactly how a platform or distributor plans to earn their cut of the money, and it may be worth asking for a description in writing of the activities they will perform.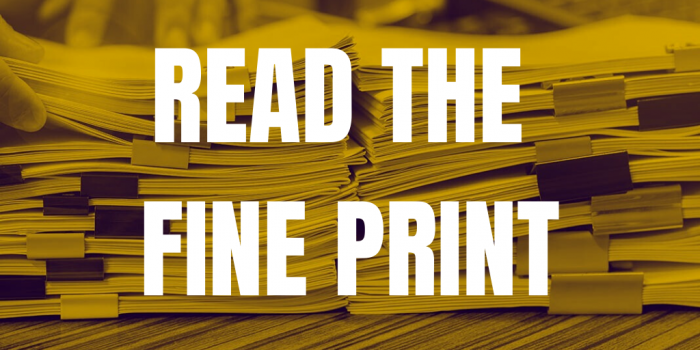 7. Know your rights
This point follows on very much from the previous one, with the general message being that you should always know what you're getting into when you let a platform or company take care of your film.
While it may be tempting to jump at the first offer, it's usually best to keep your options open on where your film goes to, at least until a platform gives you a good reason to sign with them exclusively, such as a generous upfront payment. You'll also want to keep in mind that companies won't always have the same definitions for terms like "VOD" and "digital rights," making it important that you read the fine print and understand exactly which rights you're signing over.
Not all distributors and platforms have your best interests at heart, and even the most well-intentioned companies can be prone to oversights, meaning the responsibility lies in part with you to make sure you're not getting a raw deal.
8. Get the rights
Not just the rights to the film, but also the image rights of the cast, rights to the music and, if applicable, some Errors and Omissions or Professional Indemnity insurance would also be well-advised. In short, try to get all your papers straight, and if something isn't in order, be transparent with your distributor about it.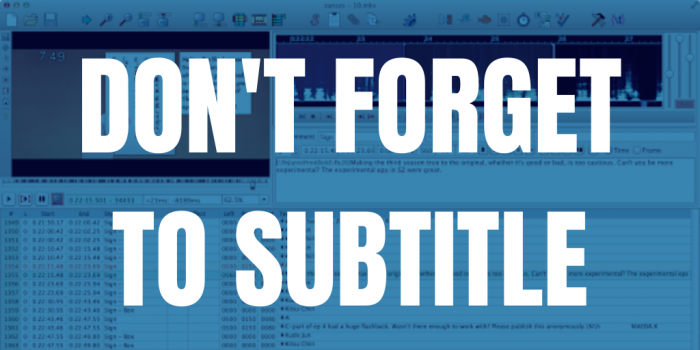 9. Prepare subtitles and closed captions before submitting
When approaching a company with a film, you'll ideally have English subtitles ready on a separate SRT file. If you don't have a subtitle file but the platform is willing to create one themselves, we'd advise preparing a transcript of the content, along with a video file that has the time codes stamped into the image. Before you submit your transcript, make sure to check for errors, since the technicians will only be concerned with the technical aspect of the subtitles, rather than the spelling, grammar or accuracy of the text.
Similarly, it would be a good idea to prepare a closed caption file for hard of hearing viewers, as well as a subtitle file for your film's trailer as this would greatly help the chances of your films being discovered by a global audience.
10. Get all your video and marketing assets ready by the signature moment
As well as the appropriate rights and subtitles (see the previous two points), you should ideally have a trailer and a poster ready when you approach a platform. What's more, a press kit – including a short synopsis and information on the cast and crew – wouldn't hurt either.
Better yet, a list of accolades received by you or your film, or a rundown of the festivals where your work has screened, can be a great way of helping your movie to stand out. If possible, you should modify these lists to match the concerns and the sensibilities of the companies you approach (but make sure that it's based on facts!).
On a more technical level, your video should be presentable in a high-quality format, such as ProRes 422 on HD264. Good quality sound is also a must, though streamers tend to be flexible about the format.
So there you have it, our Top Ten Tips for making the most of digital distribution. With the current pandemic, more people than ever are discovering and watching films online, including international content. Netflix CEO Reed Hastings recently announced that they have seen a rise in people watching content from other countries or cultures, in part because they now have more time to explore the wider film catalogue. This phenomenon, together with South Korean film Parasite winning Best Picture at this year's Academy Award, is taking us to a tipping point, suggesting a growing demand and interest for fresh new content from around the world.
This a truly exciting time for independent and international filmmakers and producers to get their works distributed online and seen by a global audience. The key will be understanding the key strategies from the outset to ensure you can maximise your audience and earning opportunities.
About FilmDoo:
FilmDoo is a global movie-streaming platform that specialises in international and independent cinema. Our online film catalogue boasts a range of almost 2,700 shorts and features spanning more than 80 countries. As part of helping filmmakers to reach as wide an audience as possible, FilmDoo is also able to help aggregate and supply films to other major platforms such as Amazon, Revry, BFI Player and Huawei at no additional costs. With the newly launched FilmDoo Services, the company is now offering tailor-made marketing and promotional support to filmmakers, and can provide training and workshops on film distribution, international releases, marketing, financing, technology and branding.
Co-Written by Weerada Sucharitkul and David Pountain
Images: guruXOX/Shutterstock.com, Raindance, James Bareham/Polygon, Business Review, Small Biz Club, Aegisub