In these past few months, the spread of COVID-19 has left students and teachers around the world more dependent than ever on the tools and media of online education. In this unprecedented climate, FilmDoo has doubled down on their commitment to providing engaging and innovative ways to help people learn from home. As the company prepares to pitch at this week's Women's International Showcase of Entrepreneurs (WiSE24) on June 18th, we are proud to announce the launch of our new game-based edutainment platform in Asia and the United States.
While FilmDoo initially launched in 2015 as a streaming platform aimed at helping people to discover great movies from around the world, the company has since expanded into online education through the development of a new language learning edtech tool.
With the tool now available in demo form, FilmDoo has become the first edutainment platform to combine language learning with access to one of the world's largest international film catalogs. Our selection of short films covers a broad range of themes and topics, as well as a variety of languages, from French and Spanish to Chinese and Arabic. What's more, by separating our edutainment technology from the main FilmDoo website, users will be able to turn any film or video content into interactive course content.
To help teachers and tutors with their online reaching, FilmDoo is currently offering free extended trials for the newly updated teaching tools. This will give users access to the following features:
– Educational gaming technology that can be used by single players or multiple students across different locations around the world at the same time
– A catalog of thousands of FilmDoo films that can be used as the basis for language learning or a subject of your choosing
– A course authoring tool that makes it quick and easy to create new learning activities for classroom discussions or independent study
– Our AI content recommender, which suggests learning content by language level
Through both our own research and various other studies, it's been frequently found that audiovisual content, such as film and video, is an effective means of keeping students engaged and attentive as they learn. Films engage viewers on an emotional level and provide a social and cultural context that can help people to understand and appreciate a language in ways that go deeper than rote memorization can allow. This is why we regard our new edutainment tool as a valuable addition to any online classroom. At the same time, FilmDoo will fill the current market gap for serious language learners with the use of diverse and authentic films that can take learners to high levels of proficiency.
Last year, FilmDoo was selected as a finalist in Launchpad, a competition in Washington D.C. run by the ACTFL and The Language Flagship Technology Innovation Center. As a result, we are now partnered with the federally-funded Language Flagship initiative to pilot the tool across major universities in the United States.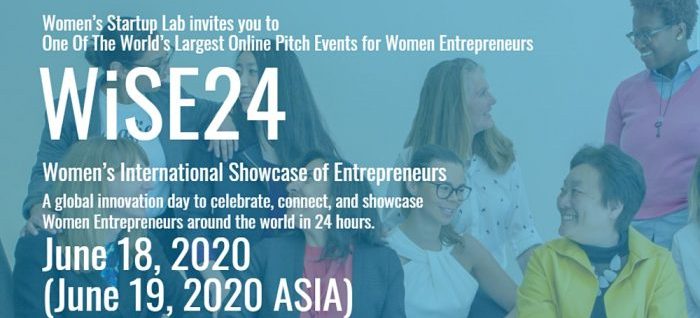 FilmDoo CEO and Co-Founder Weerada Sucharitkul is one of five Thai female founders selected to pitch at the Women's International Showcase of Entrepreneurs on June 18th, 7pm (PDT). She is available to book for meetings here: https://calendly.com/wps
We are also interested in speaking to companies that can partner with us on technology, edtech, media and commercialization opportunities.
ABOUT FILMDOO:
FilmDoo is a global media company utilizing innovative technology to deliver edutainment content. Our game-based edutainment platform helps turn any film and video into interactive online learning material. Building on our movie-streaming platform, FilmDoo is also able to help curate film and video sources from around the world. With an extensive foreign language movie catalog, we can provide authentic content to help people learn languages and explore cultures through film.
ADDITIONAL INFORMATION:
Extended Free Trial of the FilmDoo Language Learning Tool: https://esh.ooo
Film Streaming Platform: https://www.filmdoo.com/
LinkedIn: https://www.linkedin.com/company/filmdoo
Twitter: https://twitter.com/filmdoo/
Facebook: https://www.facebook.com/filmdoo/
CONTACT:
Weerada Sucharitkul
CEO & Co-Founder
Phone: +44 7919 357 280
Email: wps@filmdoo.com