As the success of Oscar-winning works like Moonlight and Call Me by Your Name will attest, filmgoers around the world are becoming increasingly acceptant that there's a place for queer cinema within the mainstream. But while strides are currently being made in improving the visibility of LGBTQ love stories, queer filmmakers still find their work restricted by outdated legal constraints and cultural prejudice.
Take India, for example. By number of features produced yearly, Bollywood is currently the world's largest film industry, and yet by some measures, it was only in 2019 that the region released its first mainstream lesbian love story. Ek Ladki Ko Dekha Toh Aisa Laga (translation: "How I felt when I saw that girl") was released on February 1st, less than five months after homosexuality was decriminalised by the Supreme Court of India, and tells the story of a closeted young woman who attempts to come out to her traditional Punjabi family.
Of course, the family-friendly romance of Ek Ladki Ko Dekha Toh Aisa Laga certainly isn't without precedent. Back in 1998, for instance, Deepa Mehta's Fire served as the first Bollywood film to portray a lesbian relationship. Upon release, the picture was met with violent protests, leading to the fire-bombing of theatres in Bombay and Delhi.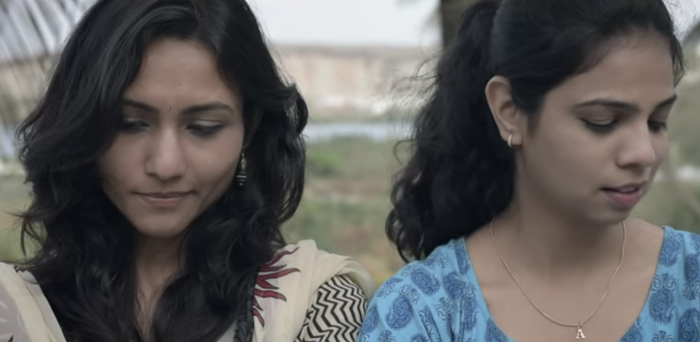 Jump to 2016, and director Roopa Rao brought us India's first same-sex web series, The Other Love Story. In an interview with the BBC, the director said that almost every producer and distributor turned their back on the project. Ultimately, Rao was able to raise the money she needed through crowdfunding, but was only able to self-publish the episodes via YouTube. Though The Other Love Story was consequently unable to make its money back, it was the best way for Rao to reach out to the public at the time.
While any film released under mainstream production companies benefits from a massive marketing budget pushing it to a wider audience, this was rarely an option for LGBTQ projects before India legalised homosexuality. In light of last year's ruling, however, streaming platforms are now seeing an opportunity to stand out from the crowd by creating a new space for queer cinema.
Though LGBTQ representation has come a long way in recent decades, there remain many cultural misconceptions that Indian cinema has the potential to address and challenge. In Bollywood and elsewhere, we continue to strive for equality and remind people of the importance of embracing diversity within our society. Recognition of gay rights is not only about respecting one's freedom to love, but is also a product of democracy within our community. It is therefore a positive sign of acceptance that more and more LGBTQ films are being released not only within niche categories, but in the mainstream as well.