"Whatever the director asks me to do, I will do and make him happy. I'm a fool."
That self-deprecating addendum aside, the legendary Brigitte Lin has a career's worth of examples from across Hong Kong and Taiwanese cinema which confirm the veracity of this claim. When the renowned actress attended the 2018 Far East Film Festival, Lin brought with her a series of recollections from her days in the industry that reflect the lengths she was willing to go to for the sake of her work, prior to her well-earned retirement in 1994.
Though the Taipei-born film star spent much of her late teens and early twenties starring in an assortment of Taiwanese romances and melodramas, the most celebrated chapter in Lin's storied career saw her working with some of Hong Kong's biggest names but it wasn't an easy ride. Just take her role as an endangered witness in Jackie Chan's Police Story. Perhaps it only figures that when a world famous martial artist and slapstick performer known for doing his own stunts is directing your film, you'll be encouraged to try some pretty perilous choreography yourself.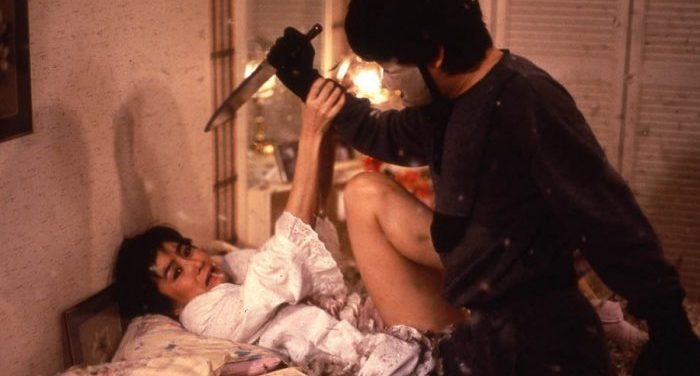 "He told me, you can do it with a stuntman, but if you shoot the scenes yourself, you will be remembered forever," Lin recalls, looking back on her experience on the set of the classic 1985 action film. "There was a scene where I had to be taken up and thrown on a table by a big man. That was a very scary and dangerous scene, and I had never tried it, but I decided I wanted to do it. When I was thrown into the air, I almost fainted, and then I fell down because I was all weak. Then the director said I had to reshoot the scene because I didn't look into the camera, so nobody could tell it was me. When I came back home, I had a huge purple bruise on my hip. I asked the director what I can do in order to not get another bruise. He said, you must keep your back straight, stay stiff in the air, look into the camera –  and I did it."
While Lin did well to keep up with Chan, the actress was often at her commanding peak playing warriors, rebels and supernatural entities in the films of master entertainer Tsui Hark. Naturally, these roles also came with their physical demands, like in the Hark-produced Swordsman II, a hugely popular wuxia flick which saw Lin in the part of Dongfang Bubai, an immensely powerful male martial artist who's slowly transforming into a woman. An exemplary character from a performer known for often playing men, as well as women disguised as men, Dongfang Bubai's otherworldly presence is reinforced by some eye-popping practical effects that at one point had Lin fearing for her life:
"They wanted me to slowly rise up from the sea, and made a mechanism in the water to help me do that. I didn't know what the outcome would be so I just went in. When I was rising up, my long hair got tangled with the mechanism. I was completely trapped in the machine and kept struggling, afraid I would drown. Eventually the hair extensions dropped and I went up."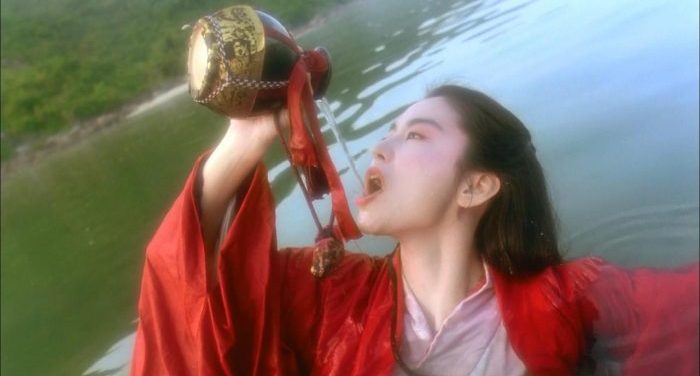 Of course, it's impossible to talk too long about the career of Brigitte Lin without bringing up her work with Hong Kong's greatest director, Wong Kar-wai. For many a western film fan, the actress's definitive role is the steely and mysterious 'Woman in blonde wig' from the exuberantly romantic 1994 film Chungking Express, a drama famous for the speediness and spontaneity with which it was shot (Wong allegedly wrote each scene the morning or night before it was filmed). Lin characterises this impulsive approach to production as a far cry from her work with Tsui.
"The biggest difference working with these two directors is, with Tsui Hark I'm fully confident and I know exactly what I need to do," she recalls. "It's very well organised and structured for my character as an actor. With Wong Kar-wai, I really entered into an unknown land. I didn't know what I was going to do."
Lin further elaborates on this uncertainty: "Working with Wong Kar-wai is basically, you go there and listen to him, see exactly what he wants you to do and whatever he shoots. You don't know whether it will end up in the edit, whether it will actually show up in the film. I'm not criticising Wong Kar-wai. It's just that it's a very different experience as an actor."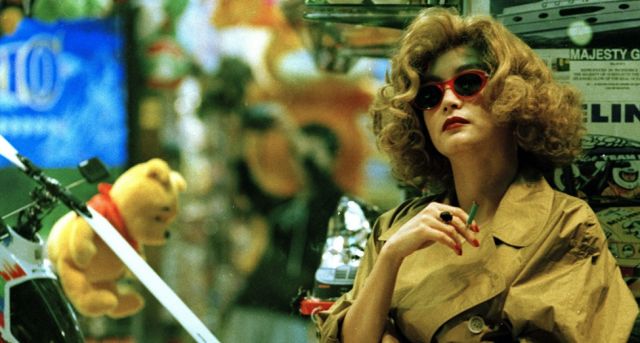 Unsurprisingly, Lin found that the performances she honed with one filmmaker couldn't always be transferred another, as exemplified by her experience working on Wong's spellbinding 1994 wuxia, Ashes of Time, in which the star tackles the dualistic, bigendered role of Murong Yang/Murong Yin:
"I was in Wong Kar-wai's studio to do a stylish photo shoot to see how I would look in the role. However, no matter what pose I made, what photos I took, Wong Kar-wai keeps saying, 'you are just Dongfang Bubai in Swordsman II', because Swordsman II at that point was already out in the market and had huge success. Everybody saw the film. Everybody saw me as Dongfang Bubai. I was really puzzled. I said, 'I'm playing a male role. Isn't this what you want?' But Wong Kar-wai was very critical and kept saying, 'You are giving me Dongfang Bubai. I don't want Dongfang Bubai.' So on the first day of shooting, because of the photo experience, I was really really worried and concerned. I really didn't know what to do and I actually cried because I was so concerned and stressed by it."
Nonetheless, as stressful and dangerous her career has often been, Lin frames these experiences as all part of the journey that helped form who she is: "While doing all this, I myself also developed my own personality and my way of acting, and the audience followed my growth. So when I played female characters who had strong personalities, I already had gone through some abundant, enriching real life experiences. By nature, I am a bit shy as a person, and so I was quite suited to making romantic films. I had many strong emotions in my heart, and I always wanted the audience to have a good impression of me, though I had many inner, suppressed feelings."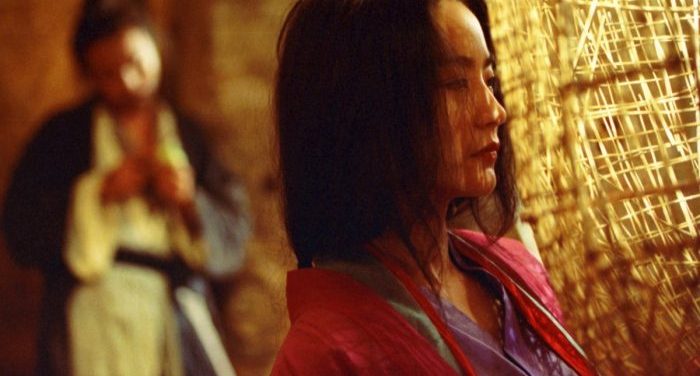 "Later on, I had to relate to other types of characters," Lin continues. "I always tried to use my emotions to act them as best as I could. When I did those films with war scenes or characters that kill other people ruthlessly, I tried to always channel all my inner emotions into playing these characters. When I was younger, I played just myself: a shy girl – with a strong character, but shy. When I ended up doing historical films and warrior films, it was also always myself, but what came out was a stronger part of my own character. I expressed even the negative feelings I had inside my heart, like rage and frustration."
But when all's said and done, perhaps everything we need to know about this legendary actress has always been right there on the screen: "For each character I play, in all my movies, there is something of myself."
Brigitte Lin Ching-hsia will attended the 2018 Far East Film Festival where she accepted the Golden Mulberry Lifetime Achievement Award. More info here.