Questions by David Pountain and Łukasz Mańkowski from れferat Filmowy.
Japanese writer-director Akiko Ohku shows a rare understanding of the sad and comical inner narratives of a naïve young introvert with her eccentric new post-adolescent coming-of-age rom-com Tremble All You Want.
Based on the eponymous novel by Risa Wataya, the film offers a highly subjective account of the 24-year-old Yoshika's single-minded attempts to start a relationship with her high school crush Ichi ('One') while she wearily tolerates the needy advances of her own piteous admirer Ni ('Two'). With equal parts irony and empathy, Ohku channels the charming and self-dramatizing inner life of an obsessive idealist who would probably benefit from the self-awareness that rejection and heartbreak can bring.
After Tremble All You Want screened at this year's Far East Film Festival, we met up with Ohku to discuss this witty and perceptive work.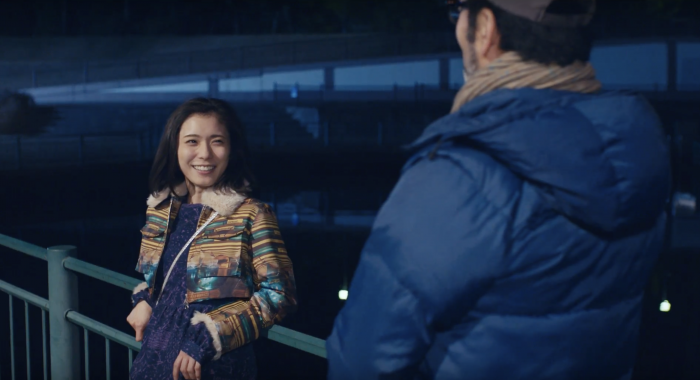 So how did you come to adapt Risa Wataya's novel?
Three years ago, I worked with this really young producer called Yuna Shiraishi and I had a little fight with her because we didn't actually get along really well. Then Yuna came to me again and she said she really wanted work with me again just to make up for everything before. And because the novel was written by my favourite novelist, I decided on the spot that I would do it.
While this is an adaptation, do you also see yourself in the character of Yoshika?
I've written this character like a projection of myself. I wasn't even thinking about creating a new character. She is me, really.
Given how little she seems to know about him, would you characterise Yoshika's feelings for Ichi as love or is it more just a fixation?
It's just a complete fixation on this one person. To be honest, I said I put all of myself into the character but I am not like that. All her mind is going to Ichi. She isn't thinking about anybody but Ichi. She's fancied him since senior school. That's a slight difference from me: that kind of total fixation on this one person.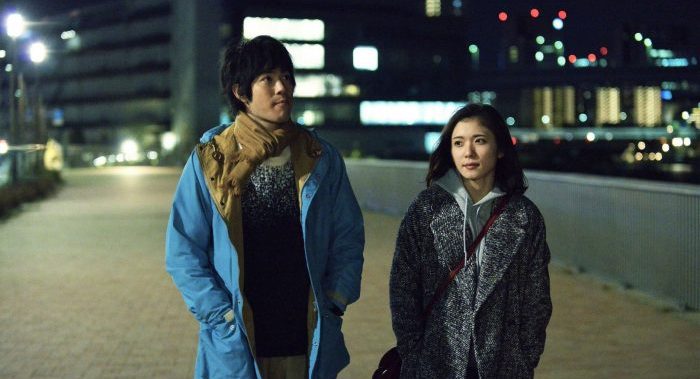 Is there any chance of finding love amidst the fast-moving modern life of Japan?
I know it's a speedy world we're living in now but I don't think there's anything more fascinating than falling in love with somebody. So I think we should love no matter how fast the land is moving. Having said that, I really want to fall in love, but like Yoshika, when I was really young I kind of thought it was a waste of time. It's like what Yoshika said about Joan of Arc. She achieved something when she was in her teenage years, so I really wanted to be someone like Joan of Arc. But now I'm in my forties and I'm thinking about how maybe I could've with done a bit more romance. That's one of my regrets.
In some ways, would you say that this film is also Ni's journey, growing from a creepy stalker-like admirer to a more mature character?
You probably noticed but Ni's character changes drastically in the second half. That was my intention. I really wanted to convey this development from the stalker, this creepy character, into someone slightly more mature. To be honest, I really like the creepy Ni myself. I feel he has a bit of a charm, but Yoshika obviously doesn't like his creepiness. So I wanted him to make this transition from the person Yoshika doesn't like to the person she likes. Ni tries to push Yoshika's boundaries by being a bit manlier and more generous to her. So in that final scene, I put in all the goodness of Ni and I think that worked really well.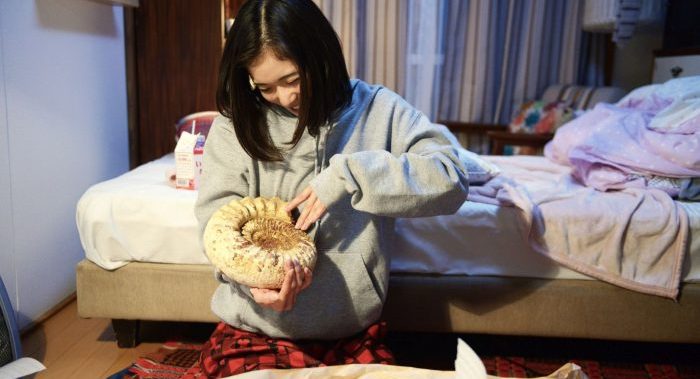 I feel the film reflects how a big part of growing up is learning that the world doesn't revolve around you; and how as much as you might obsess about a potential partner, they could just see you as another nameless face.
I think it's a very cruel moment when Yoshika realises that Ichi doesn't even know her name. But I made this film as a sort of twisted way of speaking to young people who are like I was when I was very young.
Yoshika doesn't do any social media or anything that other young people do. In a way, she's looking down on people, thinking she's better than them. But then she gets this realisation that Ichi, who she's been fancying for a long time, doesn't even know her name. That was kind of my masochistic way of telling myself off, because it serves me right. It's a part of my catharsis. It wasn't really meant to be cruel but it really hurt me. When I was watching the film yesterday, I cried at that part.
Tremble All You Want screened as part of the 2018 Far East Film Festival. More info here.