Director: Akiko Ohku
Tokyo International Film Festival review
High school is the psychological monster that refuses to die. Whatever hang-ups, regrets and fixations you develop in this formative period will likely stay with you for years to come, irrevocably colouring your worldview and underpinning your every relationship. For the blissfully single-minded Yoshika, the unrelenting focus of her own inner narrative is a boy she hasn't seen in years and whom she barely knew when she did know him, though she speaks of him doggedly as though he were the love of her life. In the absence of the oblivious Ichi (translation: 'One', for there is no other), she has elevated her memory of him to the status of an almost abstract figure of fascination.
Akiko Ohku's Tremble All You Want proves sharply observant in presenting both the giddy highs and crushing lows of unchecked and unreciprocated romantic obsession. It is a witty, often painfully recognisable coming-of-age tale about a young introvert who never really came of age in her adolescent years but is now forced to contend with those all-important but agonising truths that are key to any personal growth: that life isn't perfect, the world doesn't revolve around you and no matter how many 'what-ifs' you still harbour about that cute boy from your teens, he may not even remember you exist.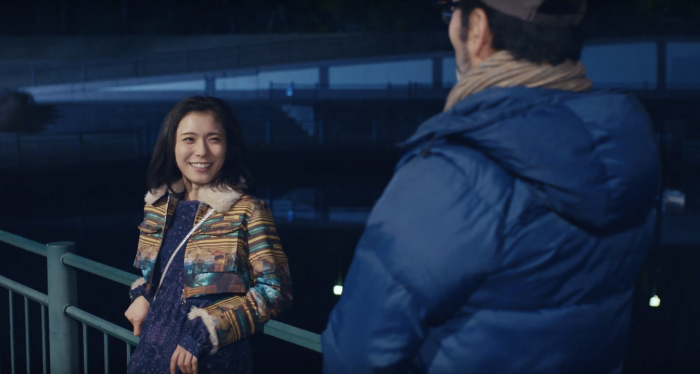 That being said, Ohku's awkwardly funny depiction of one-sided affection is hardly a one-sided portrayal. Yoshika herself is the subject of adoration from a sweet but needy young man referred to as Ni ('Two', as much as he strives to be number one). In one comically wince-inducing scene, a smitten Ni gives Yoshika the gift of some red post-it notes in reference to the one that was stuck on her chest when he first noticed her. For Ni, it is a cute but meaningful gesture of symbolic resonance. For Yoshika, they are post-it notes and little else.
If anything, Yoshika is even more guilty of filtering existence through the lens of her crush. When she isn't passively tolerating Ni or working resiliently to get Ichi back into her life (sometimes mimicking the social tactics of her own admirer), Yoshika is seen spilling her feelings on Ichi to random civilians – from the waitress at her local café to a riverside fisherman – and all of these people seem bizarrely interested in hearing her thoughts and providing her with moral support. It quickly becomes apparent, however, that these conversations are mere manifestations of a borderline-solipsistic mind.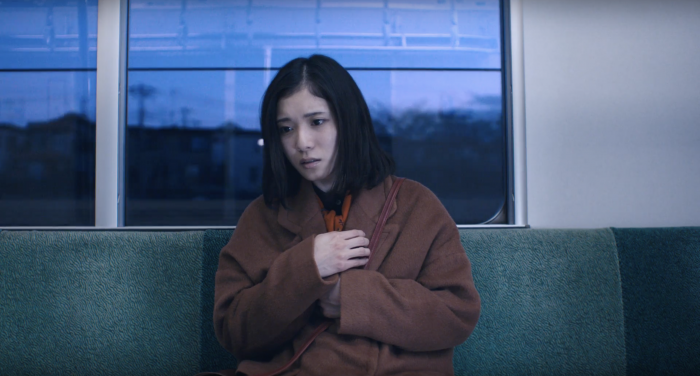 Much like 'One' and 'Two' are just that in priority, Yoshika enjoys labelling other people she encounters with quirky nicknames (her neighbour, for instance, is called 'Ocarina' because that's what she plays), positioning everyone who isn't Ichi merely as colourful supporting players in the Yoshika story. In the moments after the devastating realisation that Yoshika's feelings may not be reciprocated, it's a sobering logical extension of her heartbreak that the people in the streets with whom she was once seen merrily chatting now look at her as a stranger. In the tunnel vision of self-dramatizing  youth, when the object of your affection doesn't love you, it's as if the whole world doesn't love you.
Of course, 'love' may well be the wrong term altogether to describe Yoshika's lonely fascination with Ichi (or, more specifically, her idea of Ichi). Though the teen crush is often a form of distant awe, Tremble All You Want compassionately works its way towards a more mature conception of romance, for which a relationship is a thing of comfort rather than obsession, and truly letting someone into your life holds greater rewards than the allure of mystery. Unwavering devotion and butterflies in the stomach may be all well and good for pop songs and movie stars but Ohku's tender, charming and contemplative feature is a rom-com that recognises that real love is often the less exciting endeavour of sharing your emotional baggage with an equally dysfunctional person while recognising that it may not last forever.
The Tokyo International Film Festival is held from the 25th October to the 3rd November. More info here.
Watch on FilmDoo: