Questions by David Pountain, Mina Stanikic from Kultur Kokoška and Adriana Rosati from Asian Film Vault.
Like a warmly introspective, distinctly female-centric alternative to Curb Your Enthusiasm, Moon So-ri's The Running Actress sees the Korean star play a fictionalised version of herself as she deals with the often comical complications and discomforts of fame and show business.
A work of three loosely connected segments (each shot separately during Moon's enrolment at Chung-Ang University), Moon channels the stress and absurdity of a woman's struggle to remain in the spotlight while still clinging to her autonomy in a sea of opportunists and industry professionals who measure the worth of an actress solely by her looks, age and star power.
We sat down with the actress-turned-director at this year's Far East Film Festival to discuss her funny and poignant new film, as well as the ever-changing industry it observes.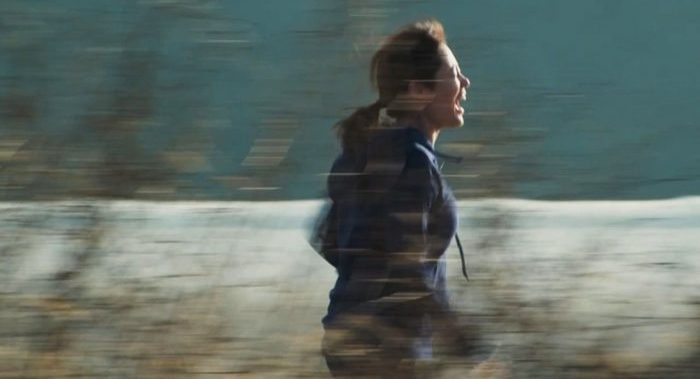 Taken as a metaphor, what does 'running' mean to you?
Life can be a long road. Sometimes you have to run and sometimes you fall down or need to take a rest. When I look back on my past, when I was in my twenties and thirties, I was focused only on running. But you cannot give up on those dreams or give up running. Also, when you're running, ordinary people usually wear sneakers or shorts, but as an actress, you have to look glamorous sometimes. You have to run in heels. That's what I wanted to express.
There seems to be a constant distance between the film's fictional Moon So-ri and the people around her. Though this is a humorous work, can it also be seen as quite a lonely film?
I feel that it applies to everyone. Everyone can find it lonely or painful living their life, but since I am an actress, there can be some kind of fantasy among the audiences. Maybe that's why you feel that more strongly. But everyone gets lonely and what the art does is it heals and soothes the people who feel loneliness.
There's a line from a character lamenting how Korean cinema is now all thrillers and gangster films. How do you feel about the current state of Korean cinema?
It's true that the Korean film industry got bigger and there's the importance of the investment. There are now a lot of blockbusters, so you could say that there is less variety in genre – and in every aspect of films. So I'm concerned. Compared to other film industries like Indonesia, maybe Korean cinema has more variety, but of course we cannot be satisfied and settle down. I want to play the roles that bring out more variety. I want to act in various genres and with various budgets. You cannot just worry about the future, so you must do whatever you can do. That's why I made the film and why I want to act in various jobs.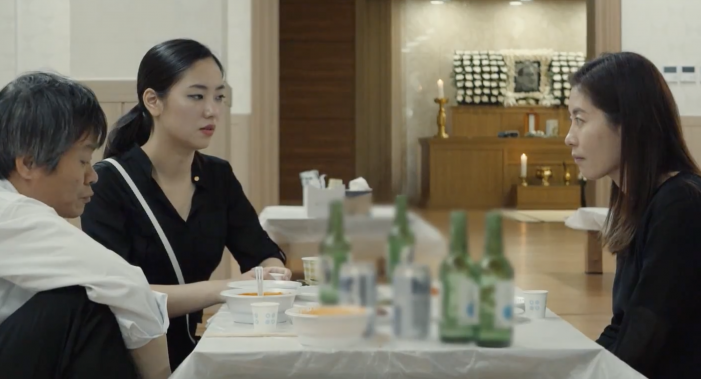 How would you assess the position of women in the Korean film industry? Do you think that the country's recently established centre for gender equality could change things?
It's just starting so we have to put in a lot of effort to make a real change but I feel that already there are some movements and some changes. Take the male directors and male screenwriters. They now consider lots of issues around gender equality in the script in the filmmaking, and also on the production side. There's a lot of discussion going on. So I feel hopeful but we must put lots of effort in to make the real change.
You've had a rich career so far working with a variety of prestigious directors. Which of these collaborators has been the most influential to you as a filmmaker?
I am really fortunate to have worked with several of the greatest Korean directors. Each of them influenced me in my career and in my life but if I had to name one, it would be Lee Chang-dong. He is the one who started my film career with Peppermint Candy and I learned a lot from him, like a child who learns how to walk and how to eat. While I was making this film, I thought about my experience with him a lot. When I was working with him on Oasis, he even gave me the offer of directing the film. Directing needs a lot of courage and I feel that he helped me to get that courage.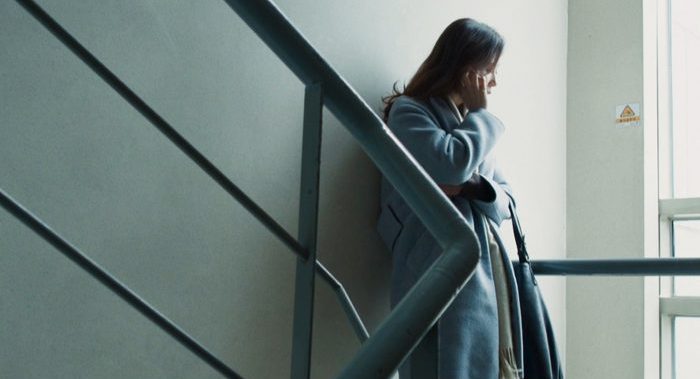 The final segment of The Running Actress features a tense discussion of a late director whose work your character dismisses as trash. Do you ever worry about your legacy and how people will look back on your own work?
It's the audience's right to harshly criticise even a masterpiece because it's their expression of what they feel about the film. So it's possible for my work to be criticised by the audience. But while making the third segment, I was thinking that it was very important to have a certain attitude among peers, among the crew and the people you work with. You have to understand each other very deeply. You have to become the closest friends. You have to respect other people. That's what I think is very important.
I thought about my life as an actress. I questioned whether I was always the closest friend to the director and other crew members, and I wanted to pose a question to others through the third segment. So audiences can say whatever they want but among peers, you have to be supportive.
Will you carry on directing and telling stories centred on women?
Nothing has been decided yet but one thing for sure is that I will enjoy my work. It can be directing, acting, producing – whatever I feel like doing. The film can be about myself or others or women or sexual minorities. You don't know. Before directing this film, I would sometimes worry about what my life would be like if I didn't have a chance to act. But now I want to enjoy more of the process, not just the acting. But nothing has really been decided.
The Running Actress screened as part of the 2018 Far East Film Festival. More info here.