By David Pountain
Deconstructing gender roles against a backdrop of pervasive prejudice and legal persecution, Hassene Belaïd's short drama N'sibi is a welcome anomaly of Algerian cinema that sees a revelatory meeting between the young working class Ali (Malik Benchiha) and his trans sister-in-law Habiba (Bouchta Saïdoun). Pressured into giving Habiba a ride home, Ali is initially embarrassed to even be seen with his new travelling companion but over the course of their journey, we witness an easing of tensions before their evening together takes an unexpected dark turn.
With N'sibi screening at the East End Film Festival on June 17th as part of the New Queer Visions event, "Two's Company", director Bélaïd shares his thoughts on the film and what it means to him.
Given the legal restrictions and prevalent stigmatising attitudes towards the LGBT community in Algeria, did you face a lot of difficulties getting this film made?
In Algeria, even mentioning this topic already is a challenge or subversion. We did face a lot of difficulties to get this film made, but mainly because of logistical issues rather than censorship. I was so relentless about the idea of making this film in Algeria that I actually became unconscious of the government authorities and we shot the film in total freedom. Its distribution in Algeria proved, however, to be a bit more problematic but we did get the film to be seen.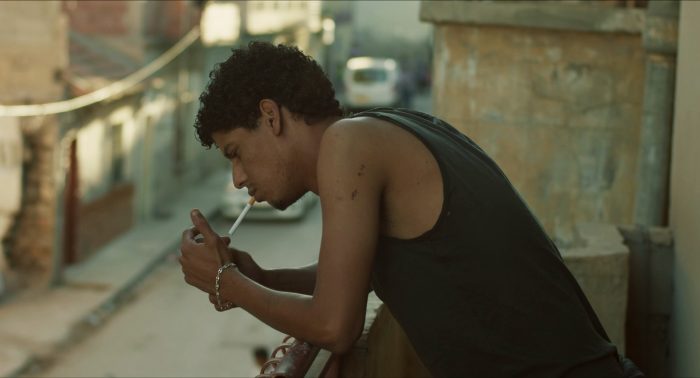 Was this story influenced by any personal experiences?
The story is not inspired by any personal experience but the general idea of the film comes from someone I met in my childhood, who used to dress in drag and sing at weddings in the 1970s. This was the original idea and then I built another story on that.
The more time Ali spends around Habiba, the more comfortable he seems with her presence. Do you feel that prejudice and discrimination against trans communities often stems from a simple lack of communication and exposure to these groups?
Indeed, the barriers come down when Ali gets closer to Habibi, away from hearsay and the public eye. The further he steps into her world, the easier it gets for him to see her as she is and accept her as a woman. Unfortunately, any form of discrimination (sexual, handicaps, racism…) is always based on ignorance of others and prejudice. I believe that the more interaction there is between communities – as opposite as they can be – the easier it is to coexist. I strongly advocate for all forms of otherness, and that plays a strong part in my work.
Do you feel that there is a demand in Algerian cinema for more films that address LGBT issues?
Algerian cinema suffers from under-representation of any communities outside of conventional representations; the LGBT community is non-existent and nowhere to be found on any types of screens. My film is, today, the first attempt at depicting a trans person who embraces her femininity in a very patriarchal Arabic society. Judging by the rising number of likes on the film's Facebook page (even though the film is now at the end of its festival circuit) and the buzz it created, there is an obvious demand to address and represent those communities, because people cannot be fooled. I hope I managed to open a way for other films dealing with such topics.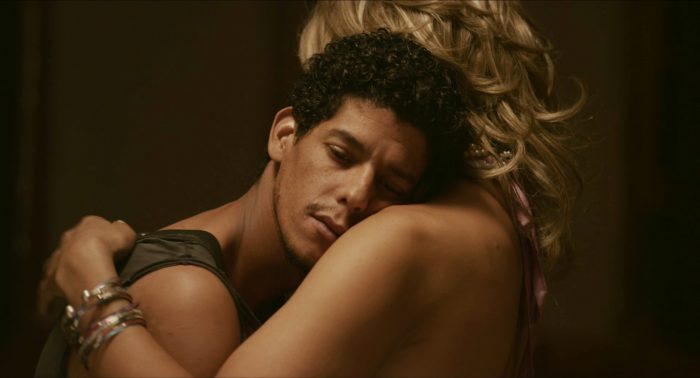 Do you feel optimistic about the future of LGBT rights in Algeria?
I tend to be an optimist by nature but, unfortunately, I know there is still a long way to go. Today, the advocacy for LGBT communities is almost non-existent in Algeria, a country where homosexuality remains hidden and represents an immediate danger. The Algerian society is complex and strongly rooted in patriarchal values. It will take some time to gain acceptance of an alternative identity to the straight, familial, religious portrait shared by Arabic societies in general. But we all believe in a fairer world.
Have you started working on anything new?
Yes, at the moment I'm working on two other film projects.
N'sibi screens at the East End Film Festival on June 17th as part of the New Queer Visions event, "Two's Company". Find more info here.